Freight railroads are a critical part of America's supply chain, which is kept fluid and safe by the many front line workers making sure important goods arrive in the right place, at the right time. And the national short line and regional railroad industry is playing a crucial role in ensuring that supply chain never weakens or falters. We are 603 small business railroads, who provide the first and last mile, keeping goods and raw materials moving, from farm to factory, from factory to retail outlets, all across America.
---
---
Short Lines Ship the Goods Needed Across America
Short line and regional railroads are known by the "first and last mile" mantra. Short lines might be small pieces of the overall freight rail puzzle, but they bring everything together and complete the picture. Short lines are the final link between suppliers and customers needing critical goods.
Our members stepped up during the COVID-19 pandemic as essential employees, running 24/7 to serve thousands of shippers. Our members shipped pharmaceutical salt, isopropyl alcohol, propylene glycol and sodium hydroxide, all of which are common ingredients in cleaning and personal hygiene products used by hospitals and other facilities, along with hundreds of retail products, and important commodities to manufacturing!
Below are some examples of Short Line Railroads performing day in and day out as Essential Critical Infrastructure Workers: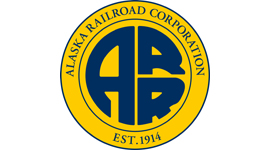 Alaska Railroad's Mask-Making Army Helps Outfit Company Employees with Protective Face Coverings
The COVID-19 pandemic has encouraged many people to find ways to help their communities, and when the Centers for Disease Control and Prevention (CDC) recommended wearing face coverings as a way to prevent virus transmission, volunteers at ASLRRA member Alaska Railroad Corporation (ARRC) answered the call.
A Progressive Railroading Magazine e-book profiled the efforts of ARRC volunteers to produce face masks for employees needing one. In the month following the CDC's April 3 recommendation, nearly two dozen ARRC employees and family members made and distributed over 550 homemade masks, with several volunteers continuing to produce more.
The efforts of those involved help ensure ARRC employees could return to work safely, meeting company requirements for mandatory face mask use.
"I volunteered because it was something I could do to help," said Manager of Real Estate Contracts Kristen Gratrix in the article. "The railroad has been great at looking out for us through all of this and I think it is on all of us to look out for each other."
---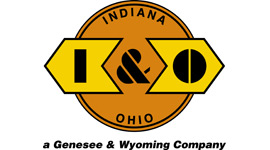 Indiana and Ohio Railway (IORY) plays a key role in meeting increased demand for hand sanitzer product across the region by closely supporting its manufacturing. IORY delivers inbound fatty and cyclic alcohols to the Procter & Gamble (P&G) production facility in Lima, Ohio. The two alcohols, which are main ingredients in most hand sanitizer formulas, are transported by rail from a Shell plant in New Orleans. During the pandemic, IORY has increased switches and expedited railcars to meet demand.
"IORY always does whatever they can to help P&G when we require urgent or special shipments," says Tony Fries, inbound transportation leader for P&G's North American transportation operations. "We appreciate the agility."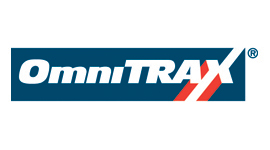 OmniTRAX Connects Links in Hand Sanitizer Supply Chain and Donates the Finished Product
In an e-book highlighting railroads' efforts to help communities during the COVID-19 pandemic, Progressive Railroading Magazine profiled ASLRRA member OmniTRAX. Hand sanitizer is one of 2020's must-have items and OmniTRAX has taken steps not only to ensure its own employees have the hand sanitizer they need, but that members in the community are likewise protected.
When the pandemic sent demand for hand sanitizer soaring, OmniTRAX was able to procure a 55-gallon drum of hand sanitizer from vodka maker J&L Distilling, which had switched production from liquor to lotion using ethanol it had on hand.
OmniTRAX needed more hand sanitizer for its personnel in Denver, but J&L had run out of ethanol and could not get more from its usual sources. Hearing this, OmniTRAX tracked down a new supplier and connected the companies, helping J&L continue production.
With more than enough hand sanitizer for its own employees, OmniTRAX is also donating any excess supply to local hospitals, first responders and other agencies needing it, helping communities in the company's hometown of Denver and those serviced by its railroads and terminals throughout North America.
---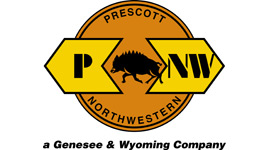 Portland & Western Railroad (PNWR) continues to play a vital role in supplying raw materials to the paper products sector at several customer manufacturing facilities in Oregon. PNWR carries inbound wood pulp to Georgia- Pacific mills in Wauna and Halsey, Oregon. The pulp is shipped by rail from Beaumont, Texas, and used at the Georgia-Pacific mills to make an immediate product for personal paper-product producers who finish, package and distribute such goods to the consumer market. PNWR also hauls inbound wood chips and outbound containerboard for the Georgia-Pacific plant in Toledo, Oregon.
These inputs have been key to supplying paper goods around the country during the pandemic.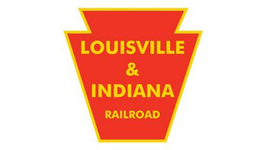 Helping the Community is a Focus for Louisville and Indiana Railroad
Short line railroads are small businesses, rooted in the communities they serve. In response to the COVID-19 pandemic many short lines are doing more than taking care of themselves and their employees; they are reaching out to make sure those around them are cared for, as well.
ASLRRA member Louisville and Indiana Railroad (LIRC), along with a local chapter of Operation Lifesaver, provided free meals for health care workers and first responders at local restaurants near six area hospitals. After receiving recommendations about deserving organizations, LIRC also made donations to Johnson County Senior Services, Our Hospice Southern Indiana, Community Provisions of Jackson County, Scott County Clearinghouse Foodbank and Supplies Overseas to help with local outreach efforts.
Our Hospice was able to use LIRC's donation, along with others, to put together gift bags for staff members that included self-care items, gift cards and coupons.
LIRC's community work complements how the railroad is maintaining operations during the pandemic, focusing on required safety and operating rules, staying flexible in order to provide uninterrupted service, and working together with everyone's health in mind.
---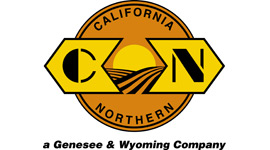 California Northern Railroad (CFNR) plays an important role in keeping store shelves and freezers stocked. California-produced food products, including beans, diced tomatoes, malt, olives, rice, sugar, and tomato paste and sauce, encompass the majority of commodities transported by the CFNR. One key customer, Morning Star Company is a behemoth in the tomato industry, not only as California's number-one tomato processor but also accounting for 94 percent of the total U.S. output of processing tomatoes. "CFNR has been critically important to the success of our overall business," says Morning Star's Bob Henry, who works closely with CFNR. "We have a tremendous relationship with them, based on daily communication. What sets them apart from others is their willingness to be flexible with scheduling, and that's key for us."
---
Short Lines Take Care of People, but Not Only People
When thinking about emergency needs, many might assume that essential goods are those used by hospitals and medical workers, and that items not used for food, sanitation or health purposes are put on the back burner. But it's not just humans who need nourishment and care, or extra help.
R. J. Corman Delivers for Horses in Kentucky

Many of R. J. Corman's lines work with customers producing key products, including rolled paper used in water cartons for FEMA; pulp paper for a company making medical protective wear; plastics for companies that make jugs and bottles for sprays and foods. and containers, bottles and some face shields for medical departments; laundry detergents to clean hospital gowns, bed linens and more; polyolefins for medical devices and pharmaceutical packaging.
In Kentucky, R. J. Corman's Central Kentucky Line serves customers whose products ensure the health of a different breed – the thoroughbred horses in the $6.5 billion-dollar equine industry that is an iconic part of the state's image and history.
The Central Kentucky Line delivers specialty oats and grains to McCauley Brothers Feed, an equine-only nutrition company known for its premium feeds and nutritional supplements. It also transports hay from Standlee Hay Company in Idaho, bringing alfalfa, timothy grass, orchard grass, alfalfa/grass and orchard/alfalfa forage to horse farms relying on such goods for their animals' health.