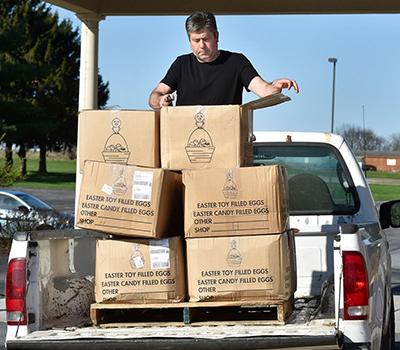 On Monday, April 6, 2020, Tom Grassel of the Strasburg Railroad delivered 13,000 candy eggs to the Lampeter Church of the Brethren, where they will be stored until they are given out by L-S Together, a community-based program that helps strengthen the L-S and surrounding communities. The Strasburg Railroad had to cancel its beloved Easter Bunny Train Rides during COVID-19.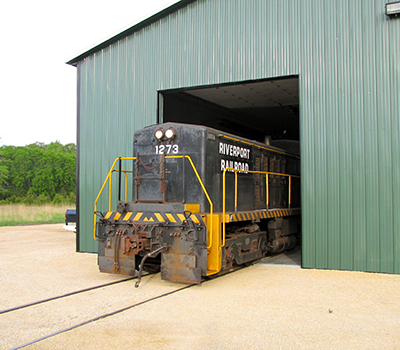 Despite the challenges of adhering to social distancing during the Illinois shelter in place restrictions, Riverport Railroad, LLC (RVPR) is taking care of their employees and the community in other ways, including creating a virtual train ride for area preschool classes in place of their annual year-end field trips. The company also has been making monetary donations to the local food pantry and to the Savanna Chamber of Commerce to support individuals and businesses in the community during this pandemic.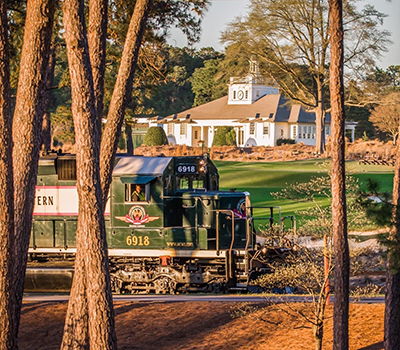 Aberdeen Carolina & Western Railway would like to give a shout out to all of the essential workers out there, including the men and women that make up our train crews! They have worked really hard to keep the goods rolling 24/7 through these trying times, hats off to their families as well!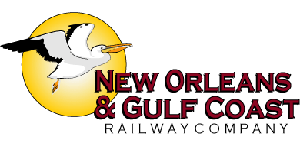 The New Orleans and Gulf Coast Railway (NOGC) has been working extra hours during the COVID-19 crisis to move grain for export and materials to chemicals plants and finished products from the plants. During this time of the COVID crisis, the Mississippi River water levels are up, making short line rail service essential to key Customers. The area the railway covers is also a hot-zone of the COVID-19 infections, which has a some NOGC employees in isolation, while the rest of the team works to balance work schedules along with the needs of families and childcare.
---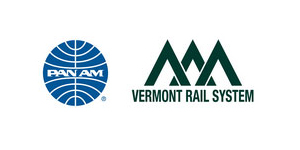 Pan Am and Vermont Rail System worked together and added extra crew hours to re-route detour trains due to additional maintenance in the northeast this spring. In the middle of the COVID-19 crisis, VRS moved more than 7,000 carloads and added more than 10,000 train miles to their regular service schedule to meet consumer demand in the northeast. VRS crews worked extra hours doing track inspections, locomotive servicing, shuttling crews, dispatching and numerous other tasks to insure the delivery of raw materials and finished products to customers in New England.
---

Nebraska Central Railway (NCRC) is facing a similar challenge to other short lines that serve ethanol facilities. With ethanol demand down due to the reduced fuel consumption, and employees faced with the challenges of providing childcare due to schools being closed, crews have been idled. However, NCRC is maximizing this time to focus on additional training and re-training of employees. With people staying at home, energy is needed across the U.S. in different ways leading to a bright spot for NCRC: needed inbound pipe and components for energy windmills!
---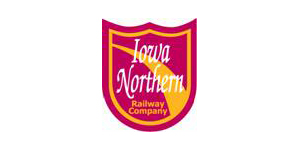 The Iowa Northern Railroad (IANR) continues to adjust schedules and crews to meet the evolving needs of their customers. Although the IANR has been forced to furlough some of its workforce due to reduced ethanol and corn demand, intermodal traffic has been a bright spot. Using their jointly operated (with Watco and other short lines) intermodal terminal, freight forwarder Valor Victoria, and Union Pacific at the Butler Intermodal Terminal located in Butler County Iowa - IANR is moving intermodal traffic for international import/export for various manufacturers in Iowa. At the Butler Terminal, containers are reloaded for export, mainly to Asia, and to other economies recovering from COVID-19.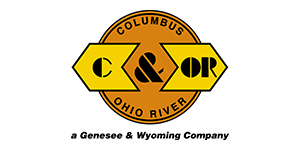 Columbus & Ohio River Rail Road (CUOH) supports two customers that produce essential products, including cleaners and disinfectants as well as pharmaceuticals and nutritional therapeutic. The Colgate-Palmolive plant in Cambridge, Ohio receives ethyl and fatty alcohols as well as cleaning compound shipping by rail from suppliers in Illinois, Louisiana, New Jersey and Texas, with CUOH making the final delivery. Another customer, Abbott, produces various supplements, including infant formula and other nutritional supplements, at its Columbus, Ohio, laboratory. These products require oils transported by rail from a single supplier in California, with CUOH delivering the raw material shipments to Abbott.
Read more.
---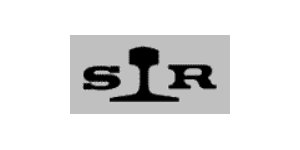 Customers of the Sandersville Railroad, a short line railroad located in Georgia, have continued to ship kaolin clay and woodchips to consumers across North America. The woodchips make the pulp that has been used for high demand consumer products such as diapers and paper products. The clay is an essential ingredient for such products as food packaging and paper (including take-out containers). The team at the Sandersville Railroad have been working with partners at Norfolk Southern to ship products while taking the needed precautions to keep their team healthy. As a small railroad every employee is essential to providing critical raw materials to meet the nation's needs.
---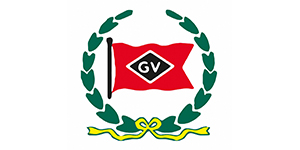 GVT Rail, operating in New York and Pennsylvania, ships critical raw materials for producing safety items, including large volumes of plastic resin used in making masks and chemicals used for hand sanitizer. These are essential to fighting the outbreak and the railroad is doing everything possible to insure uninterrupted and timely delivery.
---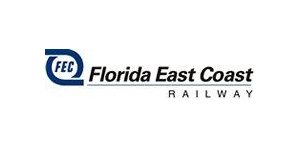 The Florida East Coast Railroad (FEC) has continued their work to move commercial products into south Florida during the COVID-19 Crisis. The FEC is the most direct and primary rail connection into south Florida and despite the constraints surrounding shifting consumer demand, the FEC continues to move vital consumer products for health and safety to local grocery stores and regional distribution centers.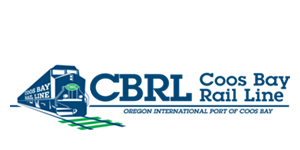 The Coos Bay Rail Line (CBRL) is owned and operated by the Oregon International Port of Coos Bay. The CBRL serves a tri-county region in southwestern Oregon, providing both intraline service and connectivity to the National Railway Network for our customers. Their crews are on the frontlines, working hard to move essential goods like raw logs, finished forest products, and organic dairy feed to destination markets during the COVID-19 pandemic. Pictured is their locomotive "The 2020 Looking to the Future" hauling plywood and lumber.
---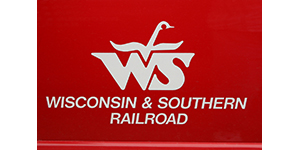 Wisconsin and Southern Railroad has been shipping plastics at a rapid pace to service customers Schoeneck Containers, who manufactures food-grade containers now in high demand by take-out restaurants across the country. Fellow plastic customers Bemis Manufacturing Company and Plastic Ingenuity are predicting a 20% increase in production as a result of the crisis, which will be a bright news spot for WSOR in the midst of the COVID-19 crisis.
---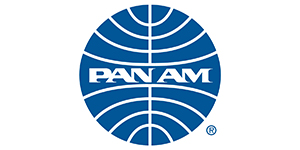 The Pan Am work force is going the extra mile during the COVID-19 crisis. "Our employees have stepped up to make sure that the pulp that makes toilet paper, the chemicals that makes cleaners and the chemicals to provide clean water are all delivered safely and on time throughout New England," said Pan Am President Dave Fink. "We have only had one Customer out of our several hundred Customers that has not needed service. Pan Am employees have been working through the safety precautions and working to clock in safely each day and return home safely each night."
---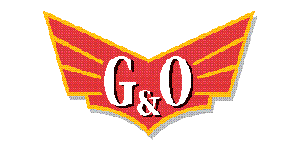 Going to greater lengths to meet the needs of customers is another, less obvious way short lines are having a positive impact. Gulf and Ohio Railways is doing its best to accommodate additional requests for car storage, some of which involves infrastructure investments the company is taking steps to make.
Additionally, some Gulf and Ohio crew members went to work on a Sunday solely to move two tank cars for a customer needing them. The tank cars contained currently in-demand health products to replenish the customer's nearly depleted supply.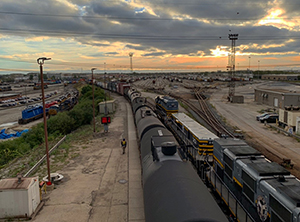 The Belt Railroad Company moves freight from around the country through the Chicago gateway, and out to communities across America.
---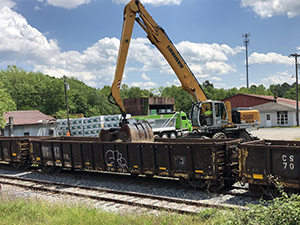 ACWR Transload Services unloading river rock from rail to truck for delivery to customers within the Charlotte, NC Market.
---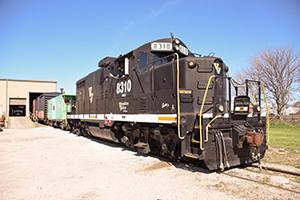 The Vermilion Valley Railroad crew places the first five cars for its newest customer, supporting the increasingly essential paper packaging products industry. Even in a challenged economy, shortline railroaders fight for new opportunities and business growth.
---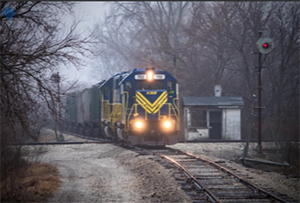 90% of Kankakee, Beaverville and Southern Railroad's business is moving corn, stocking the shelves with food product from the Illinois/Indiana heartland during the pandemic.
---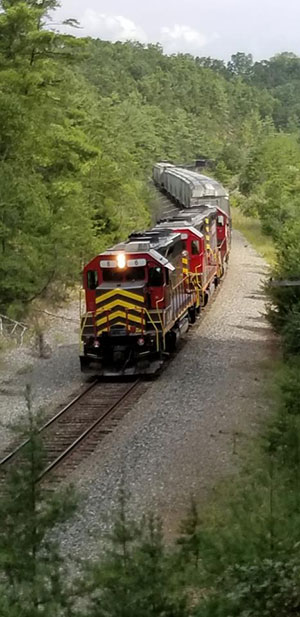 Buckingham Branch Railroad delivering grain to the feed mills in Virginia's Shenandoah Valley.
---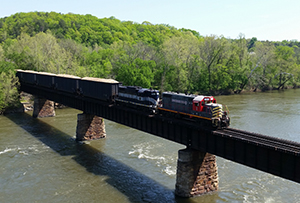 Buckingham Branch Railroad delivering wood chips to a paper mill, where newsprint will be created to help keep Virginians informed.
---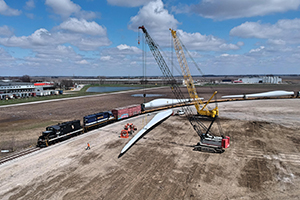 The Vermilion Valley Railroad crew positions a unit train of flatcars carrying windmill blades, to support the growing wind energy sector in the Midwest, keeping the lights on in homes throughout the region.
---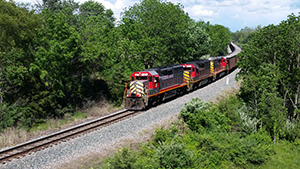 Buckingham Branch Railroad moving an empty rock train to a granite quarry, where rock used in construction will be loaded and moved to market.
---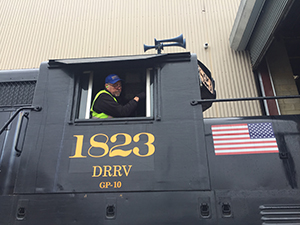 Chesapeake and Delaware LLC's railroads have several plastic resin shippers in northern, NJ, who are at maximum production to meet the COVID-driven demand for food-grade take-out containers, medical product containers and plastic bags for medical waste.
---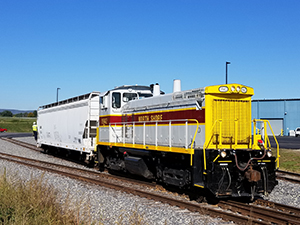 North Shore Railroad moves coal, grain, and plastics in, out, and around Central PA on the rails. Photo taken by Randy Ulrich.
---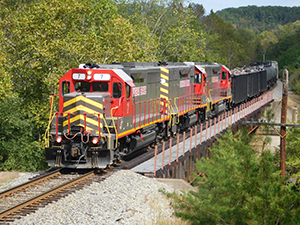 Buckingham Branch Railroad moving scrap metal and LPG, used for heating, cooking, hot water and vehicle fuels through Virginia.
---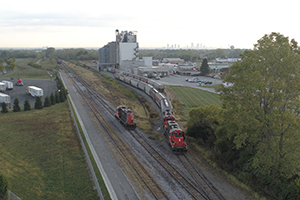 Camp Chase Railway delivers 900 tons of wheat to a large flour mill in Columbus, Ohio, where it will be milled and make its way to dinner tables across the region.
---