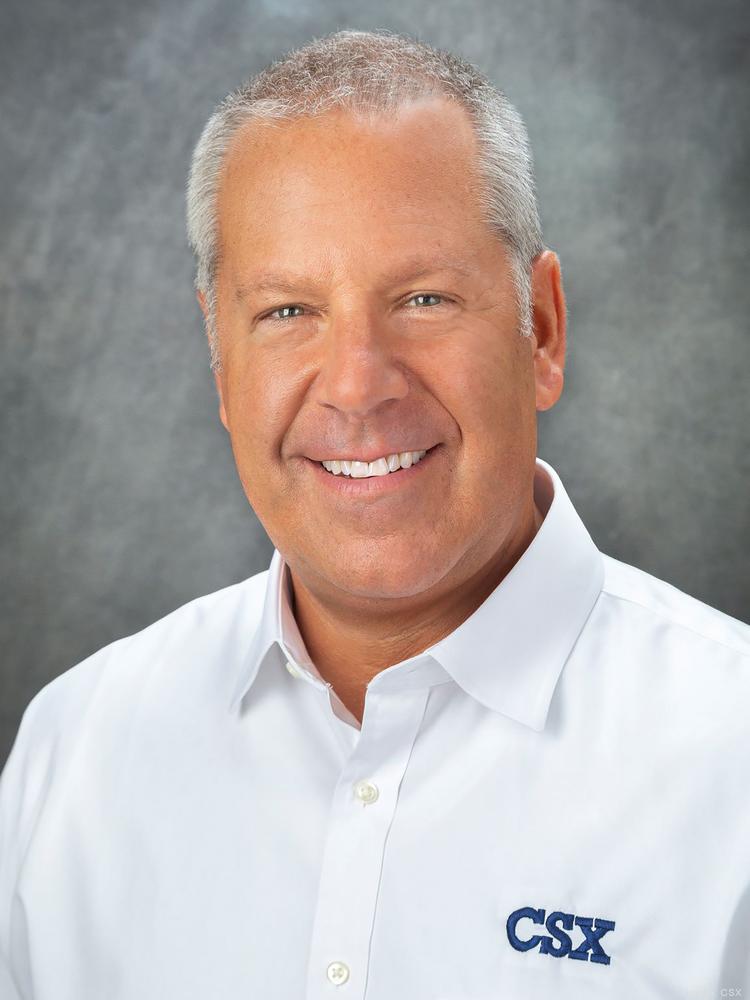 Joseph R. Hinrichs
President and Chief Executive Officer, CSX
Joseph R. Hinrichs, a leader with more than 30 years of experience in the global automotive, manufacturing, and energy sectors, was named President and Chief Executive Officer of CSX in September 2022. Hinrichs brings to CSX a commitment to operational excellence, experience building global businesses through investment in people and culture, and a deep understanding of balancing safety and efficiency in a complex industry.
Hinrichs previously served as President of Ford Motor Company's global automotive business. In that role, he led the company's $160-billion automotive operations, overseeing Ford's global business units and the Ford and Lincoln brands, as well as leading all of Ford's automotive skill teams, including Product Development, Purchasing, Manufacturing, Labor Affairs, Marketing and Sales, Government Affairs, Information Technology, and Sustainability, Safety and Environmental Engineering.
Throughout his career, Hinrichs has been motivated by people and focused on forging strong relationships to generate successful business outcomes. Hinrichs has a proven track record in building collaborative relationships with labor leaders and represented workgroups during his time at Ford and GM. With a people-first mentality, Hinrichs believes listening to and learning from the workforce is critical to finding the right solutions and creating a winning culture.
Hinrichs serves in multiple advisory and board roles of various companies including Exide Technologies, Luminar Technologies, microDrive, and First Move Capital. Hinrichs previously served as a senior advisor at Boyden California, an operating advisor at Assembly Ventures, as well as a director at Ascend Wellness Holdings, GPR, Inc., Rivian Automotive, Inc. and Ford Motor Credit Company.