---
In This Issue:
ASLRRA-member employees account for 12 of the 25 Progressive Railroading Rising Stars Award winners. View a list of member winners in our Industry Events and Announcements section below.
---
---

ASLRRA Comments on Decision by California Agency to Risk Short Line Viability with New Regulation
ASLRRA has issued a statement expressing disappointment in the recent decision by the California Air Resources Board to implement its in-use locomotive regulation.
Under the new rule, locomotive operators in California must pay into a spending account, with the funds used to upgrade to cleaner locomotive technologies. Funding amounts are determined by the emissions the operator creates while operating in the state. Railroads must also follow an unrealistic timeline to shift to Environmental Protection Agency (EPA) Tier 4 and zero-emission locomotives.
"While the spirit behind this rule is consistent with short lines' environmental commitment, the rule itself is impractical, unworkable, and simply not feasible for most short lines," said ASLRRA President Chuck Baker. "In addition, this rulemaking does not acknowledge the impact of the elimination of some short line rail service to Californians."
The burden this regulation would place on small-business short lines in California could force some railroads out of business, a fact acknowledged in the regulation text. Moreover, the regulation does not consider the modal shift to less environmentally friendly modes of transportation should some short lines cease operations.
"If some California short lines were eliminated, it would result in higher greenhouse gas emissions nationally, and impact commerce and congestion in California. Shippers would either need to move their freight by truck instead of rail or pack up and abandon operations in California. If the freight moves by truck instead of rail, that will result in more fatalities and injuries, more congestion on California's roads, more burden on the California taxpayer to pay for road damage, and more micro plastics from shredded truck tires in the environment and water supply," added Baker.
Read ASLRRA's full statement here. The Association's legal team plans to continue to address this regulatory action on behalf of its members.
Most Recent FRA Safety Advisory Discusses Train Length and Associated Operational Complexities
The Federal Railroad Administration (FRA) has issued a new safety advisory concerning freight train length and the operational complexities that accompany these longer trains.
The advisory means to ensure railroads and railroad employees are aware of the complexities related to operating longer trains, and ways to address those complexities. The FRA references three significant incidents since 2022 where train handling and train makeup are believed to have either caused or contributed to the incident.
In addition to identifying particular challenges related to long trains the advisory makes specific recommendations to address each challenge, such as that railroads review and update as necessary existing air brake and train handling rules. The advisory also makes additional recommendations concerning issues like crew member training and blocked highway-rail grade crossings.
---

---
---

PHMSA Offers Guidance Concerning Tank Car Phase Out
The Pipeline and Hazardous Materials Safety Administration (PHMSA) has published a document addressing frequently asked questions (FAQs) concerning the phase out of DOT-111 specification tank cars from ethanol service.
As of May 1, DOT-111 specification tank cars, both jacketed and non-jacketed, are no longer authorized for ethanol transportation, while DOT-111 specification tank cars built to CPC-1232 standards (non-jacketed) cannot transport ethanol on or after July 1. DOT-111 specification tank cars built to CPC-1232 standards (jacketed) are not authorized to transport ethanol on or after May 1, 2025.
The document goes on to explain the definition of ethanol for the purposes of the phase-out requirement and talks about whether movement is allowed depending on when the tank car is filled and accepted by a rail carrier prior to the phase-out date. Also addressed is whether a tank car containing ethanol residue can be offered for transportation after the phase-out date.
ASLRRA Staff Attend EPA Hearing on Proposed Emissions Standards Rule
ASLRRA Senior Vice President, Safety, Regulatory, and Environmental Policy Jo Strang and Senior Vice President, Law and General Counsel Sarah Yurasko attended a virtual public hearing May 2 and 3 held by the Environmental Protection Agency (EPA) to discuss the agency's notice of proposed rulemaking (NPRM) concerning greenhouse gas emissions standards for heavy-duty vehicles.
Part of the proposed rule includes revisions to regulations addressing preemption of state regulation of locomotives. Both the California Air Resources Board (CARB) and the San Joaquin Valley Air Pollution Control District have petitioned the EPA for a rule that imposes stricter national emission standards on locomotives.
Strang and Yurasko are reviewing the rule and assessing its effect on short line railroads.
---

---
Applications Due July 3 for FRA Research and Development Grant Funding
A total of $5 million in grant funding will be available for research and development projects through the Federal Railroad Administration's (FRA) new Rail Research and Development Center of Excellence program.
The program seeks to improve the safety, performance and sustainability of freight, intercity passenger and commuter rail. According to an FRA press release, eligible projects include "advances in research, evaluation, education, workforce development, and training efforts related to safety, project delivery, efficiency, reliability, resiliency, and sustainability."
This grant funding offers organizations the opportunity to address important issues facing the rail industry. For example, ASLRRA has received funding through the FRA to conduct industry research, including for the current effort to evaluate locomotive emissions and fuel injection systems.
Click here to view a copy of the FRA's Rail Research and Development Center of Excellence notice of funding opportunity. Applications for the program are due July 3.
RRB Q&A Explains How Private Pensions Affect Railroad Annuities
The Railroad Retirement Board's (RRB) May installment of its Question and Answer (Q&A) series focuses on the effect private railroad pensions can have on RRB supplemental annuities.
Railroad retirement annuitants receiving a private railroad pension can experience a reduction in the supplemental annuity payable by the RRB. The Q&A explains the requirements for individuals to qualify for a supplemental annuity and how both monthly and lump-sum payments of private pensions have an effect, but receipt of a 401(k) plan distribution does not.
---

Engagement from Members has a Concrete Effect on Pending Legislation
ASLRRA's government affairs team has been in almost constant contact with members of congressional offices and those on the Association's Legislative Policy Committee (LPC) in advance of mark up of the Railway Safety Act (S.576), which is expected to take place next week.
The initial draft of the bill, which was introduced on March 1 by Senators Sherrod Brown (D-Ohio) and J.D. Vance (R-Ohio), contained alarming provisions that would have imposed burdensome mandates on ASLRRA's small-business railroad members. But, thanks to robust outreach by ASLRRA staff and members of the LPC, many senators, especially those on the Commerce Committee, have heard about short lines' concerns and seem to recognize the importance of ensuring any new legislation maximizes safety benefits while minimizing unintended effects on small railroads. There are still key changes needed to improve the bill and outreach by ASLRRA and members will continue the push for those changes.
The Association is grateful to all its members, and especially the LPC, for their continued engagement and willingness to reach out to their congressional delegates on this and related matters. Hearing the short line story directly from short lines goes a long way in helping federal lawmakers understand the real-life ramifications of their legislative efforts.
ASLRRA looks forward to its railroad and associate business members engaging with Congress on May 17, 2023 – Short Line Railroad Advocacy Day. The deadline for registration is May 10 at 11:59 p.m.
---

Association Joins Operation Clean Sweep as a Supporter
ASLRRA has become a supporter of Operation Clean Sweep (OCS), a campaign by the Plastics Industry Association and the American Chemistry Council to reduce plastic resin loss to the environment.
As a supporter, ASLRRA helps communicate to its members the importance of the program's efforts to reduce the accidental loss of pellets, flakes and powder from plastic processing facilities into the environment.
The OCS website includes a manual with guidelines to help those in the plastics industry reduce the accidental release of plastics from the processing facility into the environment. Companies eligible to participate in the OCS program can take a pledge to prevent plastic resin loss, part of the process in becoming an OCS member.
Click here for other programs and initiatives that ASLRRA is taking to improve our environmental impact.
Updated Language in Part 225 Internal Control Plan Available on ASLRRA Website
ASLRRA has updated the "whistle blower" language in the Part 225 Internal Control Plan (ICP) for Small Railroads. The updated ICP has been placed on the ASLRRA website for member railroads in the Compliance Templates section of the main Safety & Compliance page. Those with questions should contact ASLRRA Vice President, Safety and Compliance JR Gelnar.
Members Receive Preferred Pricing on Drug and Alcohol Testing Services with Spark TS
Spark TS is the exclusive Preferred Provider of drug and alcohol testing services in the Association's Member Discount Program. Spark TS's expert team has built a program to offer drug and alcohol testing services and programs to support railroads and contractors in finding the most effective strategies to manage their company, Part 219, and other DOT-regulated programs.
Spark's drug and alcohol program services include clinic and mobile and onsite testing services; laboratory and medical review officer (MRO) services; electronic chain of custody forms; and third-party administrator (TPA) - random testing and consortium.
Spark is passionate about helping railroads and contractors meet FRA drug & alcohol testing requirements, delivering key differentiators for drug and alcohol testing services including railroad industry-specific DAT expertise, online tools and key national partnerships. Visit ASLRRA's Member Discount Program page and click on the Spark Training Solutions logo to learn more!
Remember to Save the Date for ASLRRA's Regional Meetings
ASLRRA's regional meetings are scheduled for September and November this year. The Central and Pacific Region Meeting will take place Sept. 26 to 28 in Long Beach, California, and the Eastern and Southern Region Meeting will take place Nov. 7 to 9 in Lexington, Kentucky.
The Association will also host its Finance and Administration Seminar and General Counsel Symposium in conjunction with the Eastern and Southern Region Meeting in Kentucky. Watch for more information to come, with registration expected to open in the summer.
---

Baker Attends Chamber of Commerce Transportation Committee Meeting in D.C.
ASLRRA President Chuck Baker attended the U.S. Chamber of Commerce Transportation, Infrastructure and Supply Chain Committee quarterly meeting at Chamber of Commerce headquarters in Washington, D.C. on April 27.
The meeting featured updates from members of the Chamber of Commerce and other federal agency representatives. Also during the meeting Union Pacific Assistant Vice President, External Relations Andrew Brady was named committee chair.
---

---
ASLRRA's Gelnar, SLSI's Murta Attend Services for Lifelong Railroader Dave Buccolo
On April 30, ASLRRA Vice President, Safety and Compliance JR Gelnar and Short Line Safety Institute (SLSI) Executive Director Tom Murta attended the memorial service for Dave Buccolo, a hazmat instructor at SLSI and former general manager of the Central California Traction Company. Buccolo passed away in February after a brief illness.
"It was a beautiful and heartwarming tribute to a wonderful husband, father, and railroader," said Gelnar.
Buccolo worked in the rail industry for 51 years and was an integral part of SLSI since its early days. He also served on ASLRRA's Safety and Training Committee and was committee chair from 2000 to 2002.
A celebration of life took place at Loma Alta Park in Altadena, California, and eulogies were followed by a lunch comprising Buccolo's favorite foods and desserts.
Operations Manager Duriga Helps Coordinate Ceremony for Honor Flight Participants
On April 29, ASLRRA Operations Manager Julie Duriga attended a Blue Ridge Honor Flight event at the Lincoln Memorial in Washington, D.C. Duriga helps coordinate the ceremony for Blue Ridge Honor Flight participants that takes place at the Lincoln Memorial.
Duriga was joined by ASLRRA Communications Manager Mariel Takamura and her family. Takamura and her three children helped greet veterans and passed out ribbons to veterans denoting their military service branch.
The ceremony included a presentation of colors by the Armed Forces Color Guard, a speech by U.S. Air Force Brigadier General Shawn W. Campbell, a wreath-laying ceremony on behalf of Gold Star Families, Korean War veterans and Vietnam War veterans and the playing of taps.
Blue Ridge Honor Flight participants comprise veterans from North Carolina. The past week's event was the first ever that did not include any World War II veterans. Participants in this trip included two Korean War veterans, 89 Vietnam War veterans and five Gold Star family members.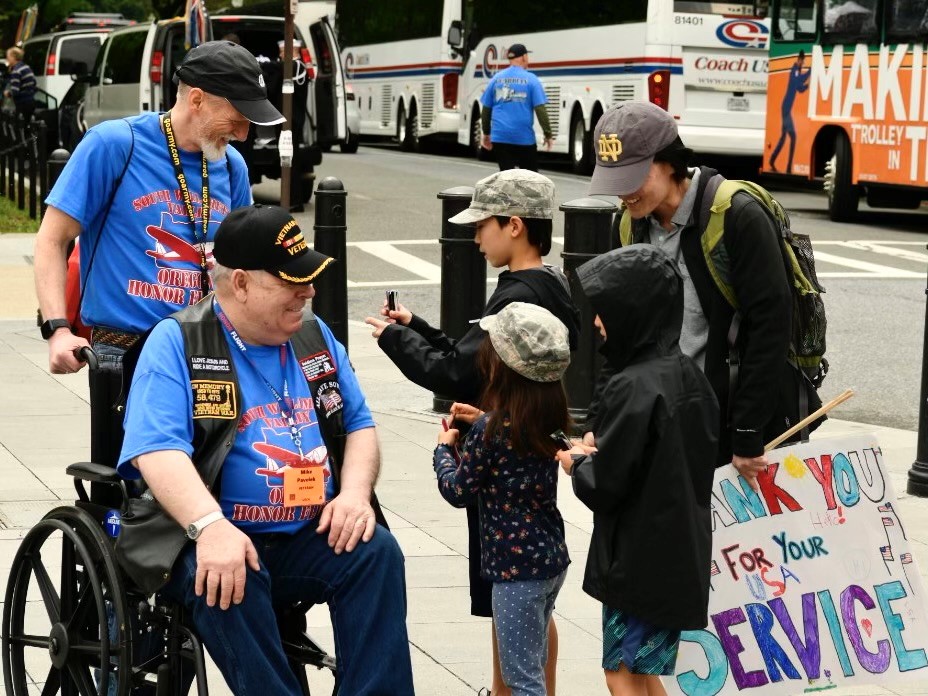 ASLRRA Communications Manager Mariel Takamura and her children greet honor flight participants and distribute ribbons denoting each veteran's service branch.
---

Upcoming Webinars
Trenchless Culvert Rehabilitation - Design and Installation Methodology– May 31, 2023
This webinar will focus on the leading causes of culvert and stormwater structural failure, the prevalence of trenchless rehabilitation methods, trenchless project considerations, and the design & installation methodologies of utilizing smooth-wall carbon steel structural rehabilitation solutions. This webinar is free for ASLRRA members.
Thank you to Precision Pipe & Products, Inc. for sponsoring this webinar.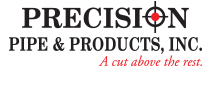 On-Demand Webinars
ASLRRA's Regulatory Webinars Can Help Clarify Requirements for Railroads
Recorded webinars in the regulatory category of ASLRRA's On-Demand Webinar Library can aid rule understanding and compliance. Some recent regulatory webinars include:
US EPA Locomotive Emissions Compliance (40 CFR 1033 and 1068)
FMCSA Drug and Alcohol Clearinghouse Requirements for CDL Drivers
FRA Updated Part 240/242 Audit Process
Part 243 Railroad Obligations with Contractors
Find these and nearly 200 other recorded webinars covering a wide range of topics. Most of the recordings also have a copy of the accompanying PDF presentation available for download. Visit ASLRRA's webinar homepage and log in to browse all the recordings.
Click here to learn more about ASLRRA's education offerings.
---

May 16: League of Railway Women to Hold Networking Event in Washington, D.C.
The League of Railway Women (LRW) will hold an afternoon coffee conversation, Union Station tour and evening networking reception on May 16 in Washington, D.C.
The three-part event, which is exclusively for LRW members, takes place at Amtrak headquarters, Union Station and on Capitol Hill. Featured speakers include Katie Kachel, principal at ASLRRA member BlankRome Government Relations, and Andrea Niethold, director of U.S. Government Affairs at Canadian National Railway Company.
Click here for more information or to register for the event.
New SLSI Safety Tip Discusses Job Safety Briefings
The Short Line Safety Institute (SLSI) has published a new safety tip and safety minute video focused on job safety briefings.
The safety tip reviews the definition and purpose of job safety briefings and offers some best practices for planning and conducting these briefings. According to the safety tip, job safety briefings are important not only for informing workers of the safety hazards of a particular task, they also provide an opportunity for management and employees to share safety-related ideas and concerns.
SLSI publishes safety tips, safety minute videos and safety posters, which are only some of the online resources available to railroads. The SLSI also hosts different in-person training events at no cost to railroads. Visit the SLSI website to learn about all the resources SLSI has to offer.
Want to be sure your railroad is demonstrating a strong safety culture? Consider a Safety Culture Assessment – available at no cost to your railroad. If you've already taken advantage of this resource, consider a second review to measure progress. Contact the SLSI to schedule.
ASLRRA Members Comprise 12 of 25 Rising Stars Award Winners
On May 1, Progressive Railroading magazine announced the winners of its 2023 Rising Stars Awards. Of the 25 honorees, 12 are employees at ASLRRA-member companies.
The Rising Stars Awards recognize individuals under 40 who have a positive impact on their organization and are considered up-and-coming leaders in the railroad industry. This year's winners were chosen from a pool of 130 nominees. Progressive Railroading will feature profiles of each honoree on its website and in the magazine's September print edition. A virtual award ceremony will also be held in July.
ASLRRA congratulates all of this year's winners, especially
Adam Brock, Belt Railway Co. of Chicago
Sabri Cakdi, Holland Co.
Alex Clark, Loram Maintenance of Way
Cassie Dull, RailUSA/Gulf & Atlantic Railways
Keith Fitzhugh, R. J. Corman Railroad Group
Ryan Hill, Conrail
Cami Hoffmann, TTX Co.
Catherine Kersting, New York New Jersey Rail LLC
Max Lafferty, Herzog Services Inc.
Emma Moser, Genesee & Wyoming Inc.
Ryan Vickers, Progress Rail
Jennifer White, Aberdeen Carolina & Western Railway
Click here for a calendar of industry events.
---
Views & News is published by American Short Line and Regional Railroad Association.
Please contact Amy Krouse, editor, with questions or comments.