It Pays to be an ASLRRA Member!
The money you save using ASLRRA's Member Discount Program providers could pay your annual dues and then some! Whether you operate five miles of track or fifty, you can save thousands of dollars a year on products and services you already use. From employee retirement programs and tie inspection services to background screening and drug tests, ASLRRA's discount program preferred providers have you covered.
At Loram, we serve the rail industry with collaborative, custom solutions to even the most demanding track maintenance challenges. We're harnessing cutting-edge ideas to find track flaws, pinpoint where ballast is needed and automate its delivery, streamline tie and aggregate delivery, and empower you to work more efficiently.
Click the logo for more information.
ORR Safety Corporation is an ISO 9001-registered distributor of Personal Protective Equipment (PPE) and related services to the industrial market. For over 70 years, ORR Safety has provided products and services to over 20,000 companies, helping to protect hundreds of thousands of workers. ORR Safety continues to partner with thousands of companies to achieve the passion possessed by all of us – to provide a safe work environment and protect workers from the possibility of injury.
Click the logo for more information.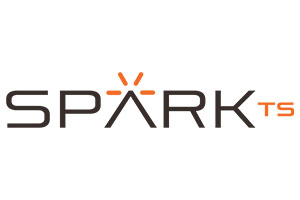 At Spark TS, we're passionate about helping railroads and contractors meet Federal Railroad Administration (FRA) drug & alcohol testing requirements. Spark TS delivers three key differentiators for drug and alcohol testing services: Railroad Industry-specific DAT Expertise; Online tools; and, Key national partnerships.
Click the logo for more information.
---
The ASLRRA has collaborated with insurance providers to form a Coalition Health Plan for ASLRRA members looking for a solution to reduce their medical premiums and simplify the healthcare experience for their employees.
Positive Train Control (PTC) is one of the most complex technologies mandated for freight railroads to date. Its implementation has been an unprecedented challenge, particularly for short line railroads. With the support of a $2.5 million grant, ASLRRA qualified sources, developed products and services and secured agreements that are now available to all Class II and III railroads.
The ASLRRA has tapped a number of experts to assist its member railroads in the submission of grant applications for programs currently available from the Department of Transportation (DOT) and other sources, including the Rebuilding American Infrastructure with Sustainability and Equity (RAISE) grants (formerly "BUILD" and "TIGER" grants) and the Consolidated Rail Infrastructure and Safety Improvements (CRISI) grants. Preferred Providers commit to providing exceptional service to ASLRRA members at competitive pricing.
---
Become an ASLRRA Member Discount Program Preferred Provider
Member Discount Program Preferred Providers are carefully selected from ASLRRA's vetted supplier community. If your company is interested in becoming an exclusive ASLRRA Preferred Provider, please contact Sabrina Waiss at (202) 585-3434 or swaiss@aslrra.org.