The American Short Line and Regional Railroad Association is dedicated to keeping "Safety Number One," and we strive to accomplish this in a number of ways.
ASLRRA Resources
Safety & Security Resources
ASLRRA produces a number of aids to help member companies keep up with the latest safety regulations.
PTC Resources
Positive Train Control (PTC) is one of the most complex technologies mandated for freight railroads to date. Recognizing the financial and technical challenges that implementation presents for short line railroads, with the support of a $2.5 million grant from the Department of Transportation (FY2016 Railroad Safety Technology Grant Funds), ASLRRA qualified sources, developed products and services and secured agreements that are now available to all Class II and III railroads. These companies are able to provide solutions that will assist short lines in lowering costs, accelerating implementation, and increasing interoperability between host and tenant operations.
Disaster Preparedness Resources
With support from railroad and supplier members, the ASLRRA has assembled essential templates and checklists to assist members in developing response plans that can be put in place and used as training tools before disaster strikes, as well as emergency response tools and resources to aid in the recovery process in the aftermath of a catastrophic event.
Compliance Assessments
A unique benefit of membership is the availability of our expert staff to conduct comprehensive on-site compliance audits for member railroads. An ASLRRA representative will visit your railroad to observe and evaluate day-to-day operations and compliance practices. This assessment can be tailored to fit each railroad's specific requirements, and includes both on-site interaction with both management and field personnel and a verbal and written assessment and recommendations.
Compliance Templates
ASLRRA has made Compliance Templates available for parts of 49CFR.
FAMES/SOFA
One of the most active initiatives in the railroad industry has been analyzing the issues of roadway worker protection. The FAMES (Fatality Analysis of Maintenance-of-Way Employees and Signalmen) Committee, the industry-wide group that has focused on this important issue, is a voluntary committee of labor, management and government formed to review and analyze Roadway Worker Fatalities.
Safety & Compliance Training
ASLRRA, in conjunction with federal agencies, conducts Safety Training Seminars throughout the year. Seminar topics are determined by current issues and new or changed federal regulations.
Safety Awards Program
ASLRRA also recognizes those railroads that have outstanding safety records and safety programs with its nominated awards, the President's Awards, and the Jake Awards. The nominated awards recognize individual superiority in implementing a rich safety culture, as well as company-wide efforts toward improving internal safety, while the President's and Jake Awards recognize outstanding safety achievements using statistical data from the FRA.
Other Resources
FRA 101: Getting to Know FRA
FRA's presentation on Rail: Moving America Forward provides an overview of the structure and priorities of the Federal Railroad Administration, the railroad industry's regulatory agency. The presentation includes details on the research arm of the FRA, TCC, Amtrak, and infrastructure investment from 2017-2020.
FRA Office of Railroad Safety Contact Listing
Under the Office of Railroad Operations and Outreach, a short line railroad will be assigned to a safety management team administrator, who will serve as the point person for any FRA activity being conducted on a railroad and will handle any follow up necessary. These administrative teams will include staff support, inspectors, and key discipline support including specialists for drug and alcohol, risk reduction, passenger, and audit/investigations. Linked here is an outline of the structure, and contact information.
General Code of Operating Rules (GCOR)
Those needing rulebooks must create a user account to access the GCOR online ordering system. Users who already have an account can log in at KLIC powered by Converge.
Individuals who need help with an existing account or who need to create an account should contact James Davis or Bob Lavender. Please note that this is the correct email address for James Davis; do not use the email on the GCOR Klic Orders website.
Members needing further assistance should reach out to JR Gelnar with questions or concerns..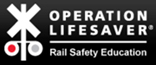 Operation Life Saver
"Operation Lifesaver is a nonprofit public safety education and awareness organization dedicated to reducing collisions, fatalities and injuries at highway-rail crossings and trespassing on or near railroad tracks."
Railroaders Guide to Healthy Sleep
This link provides tips and tools for railroaders to learn why sleep matters, how you can improve sleep, when to talk to your healthcare provider and more.
Northeast Operating Rules Advisory Committee (NORAC)
To obtain a copy of the NORAC Rulebook, contact: Fred Mattison at Fred.Mattison@Amtrak.com or John Dietz at jdietz@panam.com
Short Line Safety Institute
The Short Line Safety Institute (SLSI) is a recommended resource for all ASLRRA member short line railroads. SLSI and its programs support the short line and regional railroad industry's goal of performing at an increasingly higher level of safety by encouraging a focus not only on compliance, but on safety culture, defined as the shared values, actions, and behaviors that demonstrate a commitment to safety over competing goals and demands.
The SLSI conducts on-site assessments of a railroad's safety culture, and provides safety education and training, including the HazMat Instructor Training program, for managers and employees of short line and regional railroads. All SLSI programs are offered at no cost to U.S. short line and regional railroads. Click here for more information.
Helpful Apps