---

ASLRRA Members and Short Line Industry Stakeholders Meet With Congressional Offices for Short Line Railroad Advocacy Day
Today, over 150 participants will meet in-person with 176 congressional offices to discuss the short line freight railroad industry. The first-ever Short Line Railroad Advocacy Day includes representatives from Class II and III railroads, suppliers and supporting associations.
"The Association advocates for short lines every day in Washington, but nothing beats our small railroad members coming into town to personally explain how Congressional action impacts their critical contributions to the U.S. freight rail industry and the greater supply chain," said ASLRRA President Chuck Baker.
"This year, in the face of six bills being considered in Congress addressing rail safety, it is more critical than ever that our members come to Washington to share their unique American success story," said Baker. "We will urge Congress to wield their pens with precision to create a regulatory environment that allows us to remain nimble enough to provide cost-efficient service to our customers, address safety concerns, and contribute as the critical connector to freight rail service for thousands of customers across the country – particularly in rural and small-town America."
During their meetings, advocacy day participants will urge lawmakers to craft legislation carefully; support funding for Consolidated Rail Infrastructure and Safety Improvements (CRISI) grants and the Short Line Safety Institute (SLSI); oppose efforts to increase truck length and weight; and support federal disaster relief for short line railroads.
Meetings in both the House and Senate take place during business hours, with a late-afternoon reception to close the day's events. Attendees at the reception include advocacy day participants, federal agency representatives, congressional staffers and members of Congress.
Those who are unable to attend Short Line Railroad Advocacy Day can still join the conversation online and amplify the short line freight rail industry messages shared there. Like and share or retweet posts made by ASLRRA and advocacy day participants on Twitter, Facebook and LinkedIn, and tag relevant lawmakers' accounts. Tagging the Association using @ASLRRA also helps, as does using the hashtags #FreightRail, #ShortLines or #ShortLine and #ASLRRAAdvocacy.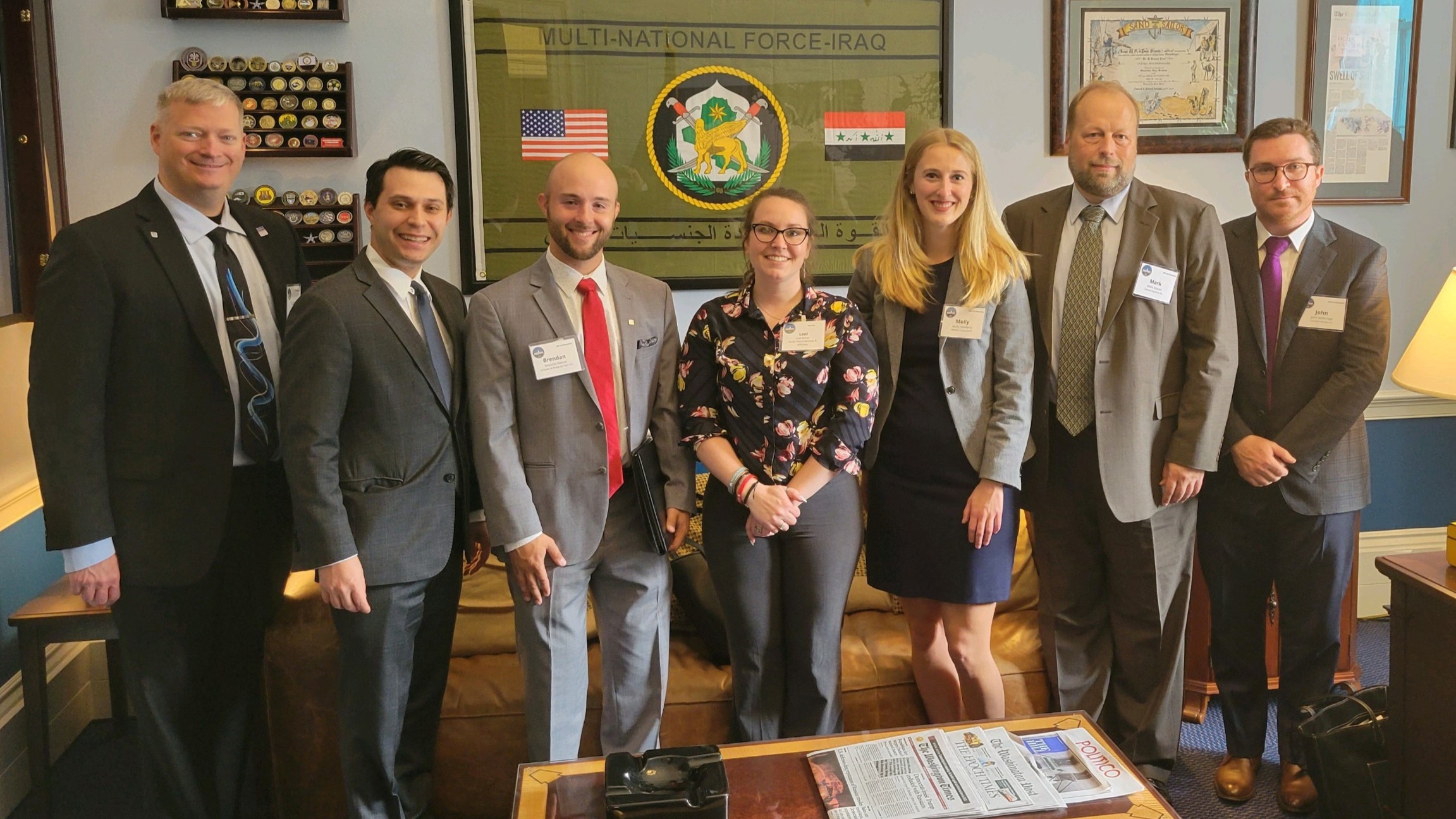 Mike D'Orazio (second from left), legislative director for Representative Guy Reschenthaler (R-Pa.), met with Short Line Railroad Advocacy Day participants today to discuss the short line freight rail industry and its priorities.
---

---
---

FRA Publishes 2022 Systematic Review for the Short Line Safety Institute
The Federal Railroad Administration has published the Short Line Safety Institute's (SLSI) 2022 Systematic Review. The SLSI conducts an annual analysis of the status of safety culture in the short line railroad industry based on Safety Culture Assessment reports (SCAs) generated each year.
The report identifies strengths and gaps in the industry's safety culture practices, provides insight into the status of safety culture in the short line industry and suggests new ways SLSI can continue to serve the industry.
SLSI conducted 18 SCAs in 2022, which are voluntary, non-punitive and confidential assessments of a railroad's safety culture based on interviews, on-site observation and surveys. Some of the key safety culture strengths identified in the report are employees feel comfortable communicating safety-related issues and concerns to management; railroads consistently address safety issues in a timely manner; and railroads have taken specific actions demonstrating a commitment to continuous improvement.
Some safety culture gaps identified in the report include employee desire for more in-depth training for specific job functions; more recognition of and positive reinforcement for those who engage in safe practices on the job; and enhanced training programs for railroads' new hires.
Beyond providing insight into the status of short line safety culture, the review helps identify specific ways SLSI can address some industry needs. For instance, SLSI can continue to expand and improve its hazardous materials training and leadership development training programs and add new-hire and job-specific training resources to its online resource library.
Letter to EPA Administrator Calls For Changes to Renewable Fuel Standards
ASLRRA joined a letter concerning federal Renewable Fuel Standards for 2023-2025 sent by Clean Fuels Alliance America to Environmental Protection Agency (EPA) Administrator Michael Regan.
The letter urges Regan to "substantially raise the biomass-based diesel and overall advanced biofuel volumes in the Renewable Fuel Standards for 2023-2025" in order to support the goals outlined in the National Blueprint for Transportation Decarbonization.
According to the Clean Fuels Alliance, an increase in Renewable Fuel Standards volumes is necessary to help meet growing production capacity and fuel demand for biodiesel, renewable diesel and other renewable fuels. Increasing production and commercial availability of these fuels can help decarbonize the supply chain and home heating.
In addition to ASLRRA, the American Trucking Associations, Association of American Railroads and the National Energy and Fuels Institute also signed the letter.
---
---
---

Letter to House Committee Leaders Urges Opposition to Truck Size, Weight Increases
ASLRRA joined a letter to leaders of the House Committee on Transportation and Infrastructure urging them to oppose any legislation that would increase the maximum truck length and weight limits on federal highways, including opposing pilot programs that would raise truck weight limits.
The Coalition Against Bigger Trucks (CABT), of which ASLRRA is a member, led the letter, which was also signed by organizations representing labor unions, railroad suppliers, elected officials, engineers, independent drivers and others.
The letter, addressed to Committee Chair Rep. Sam Graves (R-Mo.) and Ranking Member Rep. Rick Larsen (D-Wash.), highlighted the potential impact of longer, heavier trucks on the nation's infrastructure, particularly local roads and bridges. Many local bridges, aging and in need of repair, could not accommodate the 91,000-pound weight limit proposed in H.R. 471, the SHIP IT Act. CABT points out this conflict could have severe consequences for local communities, including requiring costly repairs in addition to the already steep backlog of improvement projects needing funding.
---

Würth MSM Offers PPE Products and Services to ASLRRA Members at Preferred Pricing
The Würth MRO, Safety, and Metalworking (MSM) Division, an ASLRRA Member Discount Program Preferred Provider, provides Association members with important personal protective equipment (PPE) and related services.
The Würth MSM Division is a market leader in technology-driven safety and maintenance, repair and operations (MRO) programs. Würth's team of railroad specialists currently supports 196 short line railroads, rail industry contractors and six Class 1 railroad companies.
ASLRRA members benefit from exceptional, personalized service and discounted pricing on a huge assortment of products and equipment needed to implement an effective and efficient safety program. Offerings include foot and leg protection, signs, ergonomic products, hearing protection, clothing protection, eye protection, lighting and electrical products, hand protection, respiratory protection, storage containment and environmental spill cleanup, traffic control, head protection and much more.
Log in to the Würth MSM page on ASLRRA's Member Discount Program website to view the Würth online e-catalog and start saving today!
Interested in Becoming a Preferred Provider?
ASLRRA is seeking to add new products and services to its Member Discount Program offerings, and we would like to hear from you! The program is open exclusively to ASLRRA associate members who are committed to providing exceptional service along with volume discounts to short line railroads. Preferred Providers benefit from a broad range of marketing and promotional activities, including visibility on ASLRRA's website and in print and electronic communications. Interested companies may contact Sabrina Waiss for more information on becoming a Preferred Provider.
ASLRRA to Offer Leadership Development Training Seminar in Conjunction with First Regional Meeting
ASLRRA will hold a Leadership Development Training Seminar in conjunction with the Central and Pacific Region Meeting, which will be held Sept. 26 to 28 in Long Beach, California. The Leadership Development Training Seminar has a regulatory focus.
ASLRRA's Eastern and Southern Region Meeting will take place Nov. 7 to 9 in Lexington, Kentucky. The Association will also host its Finance and Administration Seminar and General Counsel Symposium in conjunction with the Eastern and Southern Region Meeting in Kentucky.
Registration is expected to open in the summer for all events. In addition, ASLRRA offers training scholarships for eligible small-railroad employees that can help cover the cost of attending the Leadership Development Training Seminar. Scholarships of up to $1,200 can be used to help pay for registration fees and travel and lodging costs.
---

Strang and Oelsner Attend Industry Meetings This Week
ASLRRA Senior Vice President, Safety, Regulatory, and Environmental Policy Jo Strang and Vice President, Data and Technology Fred Oelsner each participated in rail-industry events this week.
Strang traveled to Colorado to participate in the Federal Railroad Administration locomotive decarbonization workshop in Denver. The international workshop, which is held May 15 to 18, showcases different government initiatives and industry best practices concerning the reduction of greenhouse gas emissions.
Today, Oelsner attended a meeting of the Surface Transportation Security Advisory Committee (STSAC) in Springfield, Virginia. The STSAC advises the head of the Transportation Security Administration (TSA) on issues related to the security of all surface transportation modes under TSA jurisdiction.
---

---
---

Upcoming Webinars
Trenchless Culvert Rehabilitation - Design and Installation Methodology– May 31, 2023
This webinar will focus on the leading causes of culvert and stormwater structural failure, the prevalence of trenchless rehabilitation methods, trenchless project considerations, and the design & installation methodologies of utilizing smooth-wall carbon steel structural rehabilitation solutions. This webinar is free for ASLRRA members.
Thank you to Precision Pipe & Products, Inc. for sponsoring this webinar.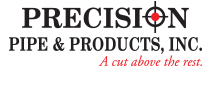 On-Demand Webinars
Recordings of Webinars From First Quarter 2023 Available Online
ASLRRA has offered several webinars in the first quarter of 2023, many of which included robust discussions during the question-and-answer segment following speaker presentations. Recordings of these popular webinars feature participant questions, and can be found in the Association's On-Demand Webinar Library, which members can access at any time.
Titles from the first quarter 2023 include:
US EPA Locomotive Emissions Compliance (40 CFR 1033 and 1068)
2022 Economic Update and What to Look for in 2023
Update on Part 240-242 Audits and FRA Findings
FMCSA Drug and Alcohol Clearinghouse Requirements for CDL Drivers
Find these and nearly 200 other recorded webinars online at ASLRRA's webinar homepage.
Have a Good Idea for a Future Webinar?
ASLRRA also welcomes suggestions for new webinar content. Members with industry-specific expertise can contact Senior Vice President, Education and Business Sabrina Waiss to discuss opportunities for presenting educational content via the webinar platform. Thanks to generous sponsors, the Association's webinars are generally free to members.
Click here to learn more about ASLRRA's education offerings.
---

May-June 2023: Association of American Railroads Opens NARMO Webinar Series
The Association of American Railroads (AAR) announced a series of webinars based on information usually provided at AAR's North American Mechanical Operations (NARMO) Seminar. The webinars are free and open to all, but mechanical repair and car repair billing personnel are especially encouraged to attend.
The webinars are scheduled for most Wednesdays starting today, May 17 through June 14. The schedule consists of:
May 17 – AAR Interchanges Rules Updates Panel
May 24 – Brakes Update
June 7 – Mechanical Inspection Department (MID) Highlights
June 14 – CRB 101/Navigating the Field and Office Manual
Follow the link above to view a brief description of each webinar. For more information or help registering, contact AAR Manager, Car Repair Billing Bill Pzedpelski at billp@aar.org.
June 12-15: Early Bird Registration Ends Today for Damage Prevention and Freight Claim Conference
Early bird registration and discounted hotel rates close today for MxV Rail's 130th Damage Prevention & Freight Claim Conference, held June 12-15 in Scottsdale, Arizona.
The conference features speakers from the railroad and shipping industries and includes technical workshops focused on current loading and securement applications for general loading and specific commodities. Follow the link above for more information or to register.
Click here for a calendar of industry events.
---
Views & News is published by American Short Line and Regional Railroad Association.
Please contact Amy Krouse, editor, with questions or comments.