---
In This Issue:
We feature a profile of recently elected Board of Directors Vice Chair Justin Broyles. Learn what he values in an ASLRRA membership in our Announcements section.
Registration is open for our fall regional meetings, Finance and Administration Seminar, General Counsel Symposium. Learn more in our Announcements section.
---
---

Representative Byron Donalds Introduces Short Line Disaster Relief Bill
On June 2, Representative Byron Donalds (R-Fla.) introduced the Short Line Railroad Relief Act, H.R. 3782, along with 10 co-sponsors. The bill would authorize the creation of a federally funded relief program to help short line railroads recover from catastrophic natural disasters.
Donalds' press release announcing the bill's introduction quotes ASLRRA President Chuck Baker, who says in part, "In the event of a natural disaster, short line railroads can play a critical recovery role, moving relief goods in and debris of all kinds out, yet no significant federal disaster relief options are available to them beyond small loans. The Short Line Railroad Relief Act would provide parity across transportation modes, allowing for immediate deployment of grant funding to short line railroads, enabling them to turn their attention to rebuilding the local economy, particularly crucial in the small town and rural communities that we serve."
Some of the motivation behind the bill was the experience of ASLRRA member Seminole Gulf Railway, a short line railroad in Donalds' district that suffered over $20 million in damage when Hurricane Ian hit Florida last September. The storm damaged or destroyed six rail bridges and other infrastructure and equipment, cutting off the area's only connection to the national rail network. Without federal disaster relief aid, Seminole Gulf Railway has had to find its own funding to repair damage and restore service.
ASLRRA strongly supports this bill. The Association's government affairs team was in contact with Donalds' office throughout the process of the bill's development to provide information and feedback.
Representatives Doug LaMalfa (R-Calif.), Randy Feenstra (R-Iowa), Mike Bost (R-Ill.), Mary Miller (R-Ill.), Jake LaTurner (R-Kan.), Tracey Mann (R-Kan.), Jack Bergman (R-Mich.), Chuck Edwards (R-N.C.), Don Bacon (R-Neb.) and Troy Nehls (R-Texas) co-sponsored the bill. There currently are no federal programs providing disaster relief to short lines, although such programs are available to other modes like transit and highways.
Federal Railroad Administration Announces Recipients of Railroad Crossing Elimination Grants
Over $570 million will go to address issues at more than 400 highway-rail grade crossings across the U.S. through the Railroad Crossing Elimination (RCE) Grant Program, the Federal Railroad Administration (FRA) announced Monday.
The RCE program will fund projects that close at-grade crossings, add grade separations and improve existing at-grade crossings. Not all the grant awards will go to construction projects; $15.7 million was awarded for planning activities and $33.1 million awarded for project development and design. Overall, nearly a quarter of RCE funding went to projects in rural areas or on tribal lands.
Of the 63 projects receiving funding, 10 involved Class II or III railroads in Arkansas, Colorado, Florida, North Carolina, Oregon, Pennsylvania, South Carolina and Texas. Three of those 10 awards were for capital projects, while seven were for planning projects.
The RCE program was authorized for five years by the Bipartisan Infrastructure Law. Despite this being the program's first year, it was significantly oversubscribed, with the FRA receiving 153 applications requesting a total of $2.36 billion in funding.
Members Should Look for Dues Invoices in Their Inbox
Membership dues invoices for 2023 have been emailed to the billing contact at all of our member companies. Please contact aslrra@aslrra.org with any questions or if you have not received your invoice. We accept payments via ACH, check and credit card.
The Association appreciates your patience with this year's invoices being sent later than normal as we transitioned to a more robust financial software platform that, among other things, allows for credit card payment of many invoices via our website.
"Short line railroad, associate, and supplier membership and participation in the Association underpins literally everything that we do. Your membership is crucial so that we can effectively work on the industry's behalf on legislative, regulatory, and safety matters," said ASLRRA President Chuck Baker. "Building on the momentum from our annual conference in New Orleans, your company won't want to miss more great networking and education opportunities later this year, including special training seminars this summer, the joint committee meeting in Alaska, fall regional meetings in Long Beach, California, and Lexington, Kentucky, General Counsel and Finance and Administration symposiums, guidance on infrastructure funding opportunities, webinars on key short line topics, new website enhancements, early access to next year's annual conference in Kansas City, inclusion in our membership directory, access to our staff of industry experts, the ability to participate in association committees, and more."
---

FRA Proposed Rules Would Require Certification for Signal Employees and Dispatchers
Two new proposed rules from the Federal Railroad Administration (FRA) would require railroads to develop certification programs for signal employees and dispatchers and submit those programs to the FRA for approval prior to implementation.
According to the FRA's notice of proposed rulemaking (NPRM) for signal employee certification, railroads would need to document that their signal employees have "the requisite knowledge, skills, safety record, and abilities" to perform all duties in order to issue certifications. Railroads would also need formal processes to revoke certification if necessary. The dispatcher NPRM outlines similar requirements. Railroads would need to develop a process to train dispatchers and verify their skills, as well as revoke their certification.
The FRA developed both rules in response to the Rail Safety Improvement Act of 2008, which required the Secretary of Transportation to assess whether certain railroad employees or contractors should be certified to improve railroad safety.
ASLRRA is currently reviewing the rule and has submitted petitions to the FRA to extend the comment deadline for both NPRMs. An extension enables the Association to complete a thorough assessment and provide comprehensive feedback on both proposed rules. Currently, the comment period is set to close 60 days after publication of the NPRMs, which is July 31.
Updated Hours of Service and Training Resources Available for ASLRRA Members Online
ASLRRA Vice President, Safety and Compliance JR Gelnar and members of the Association's Safety and Training Committee have updated member resources in the Compliance Templates section of the Safety & Compliance webpage.
Members can now access a copy of the Federal Railroad Administration (FRA) form 6180.3 – Excessive Hours of Service Report and fill in an electronic copy, which can be submitted to the FRA's submission email address Fra6180.3@dot.gov.
Also updated is the contractor submission outline and periodic oversight program under Part 243 –Training, Qualification, and Oversight for Safety-Related Railroad Employees in the Compliance Templates section.
---

---
ASLRRA Letter Responds to FRA Updated Civil Penalty Schedules
The Association has written a letter to Federal Railroad Administration (FRA) General Counsel Allison Ishihara Fultz concerning the FRA's Notice of Updated Civil Penalty Schedules and Guidelines.
While the document asserts the FRA is doubling guideline penalties to account for inflation, ASLRRA notes that using the cumulative price index results in a more reasonable inflation adjustment of 27 to 28 percent. ASLRRA is concerned about the potential effects of this sudden, steep increase to federal penalties on its short line members, particularly because such a large increase could be devastating to the Association's smallest railroads.
ASLRRA requested a response to its concerns about the effects of increased penalties on small business entities and indicated it would welcome a meeting to further discuss this issue before the FRA releases any further revisions or addenda to the document.
RRB Q&A Explains Unemployment, Sickness Benefits Prior to Start of New Benefit Year
Unemployment and sickness benefits are the focus of the Railroad Retirement Board's (RRB) online Question and Answer (Q&A) column for June. A new benefit year for qualified railroad employees begins July 1.
The Q&A explains eligibility requirements for railroad unemployment and sickness benefits and the daily payable benefit rate that begins next month. Other questions concern waiting period requirements, the process to apply for and claim benefits and more.
---

Debt Limit Bill Includes Permitting Reforms
On June 3 President Joe Biden signed a debt limit deal, suspending the debt ceiling for two years and preventing the U.S. government from defaulting on its bills.
Aside from suspending the debt ceiling, the bill, known as the Fiscal Responsibility Act of 2023 (H.R. 3746), includes spending caps for the next two years and new rules to ensure Congress passes appropriations bills according to specific timelines. There are also policy changes like modified work requirements for food stamp recipients and reductions in some Internal Revenue Service (IRS) funding.
Included in these policy changes are permitting reforms meant to help projects advance more quickly. These reforms make some of the most significant adjustments to the National Environmental Policy Act (NEPA) in over 40 years. ASLRRA has supported some of these changes, such as page limits for environmental documents and tighter deadlines for environmental reviews.
With a budget passed, the appropriations process will soon begin in earnest. ASLRRA's government affairs team will be actively engaged with lawmakers to fight for priorities that matter to short line freight rail as spending decisions are made.
---

---
---

Getting to Know Board Vice Chair Justin Broyles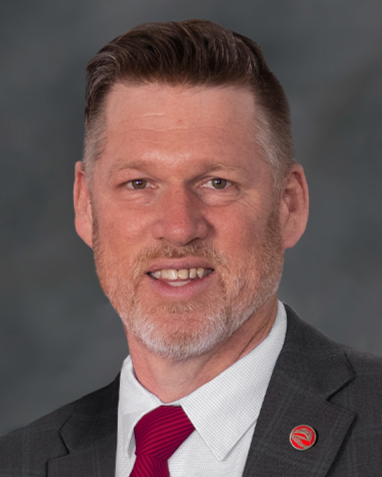 To help ASLRRA members get to know some of the board members elected to new leadership positions, the Association asked them a few questions about themselves, their relationship with ASLRRA and their reflections on the railroad industry.
Justin Broyles was recently named ASLRRA board vice chair and also serves as board vice president-Eastern region. He is executive vice president, commercial affairs at ASLRRA member parent company R.J. Corman Railroad Group and his responsibilities include leading all aspects of marketing and sales for R. J. Corman short line railroads and managing Class I corporate relations for the R.J. Corman companies. He also leads the commercial efforts of the R. J. Corman Storm Team which combines the resources of all R. J. Corman companies to repair damage from natural disasters.
Last month, Broyles was also appointed as a small railroad representative on the Surface Transportation Board's Railroad-Shipper Transportation Advisory Council (RSTAC).
ASLRRA: What made you get involved/has kept you involved with ASLRRA?
Broyles: I have been attending the ASLRRA annual and regional meetings since 2001. I started in the industry working on the contracted services side of the business and always felt the ASLRRA did a fantastic job of pulling together key influencers to network with. As I've gotten older, I want to ensure that the industry stays relevant long past my career. I think the Association plays a key part in that.
ASLRRA: What got you into railroading?
Broyles: I am a third-generation railroader. My grandfather worked for [Terminal Railroad Association] TRRA in Saint Louis and my father started on Illinois Terminal, a heritage line of Norfolk Southern, and eventually became president of TRRA. I actually swore I would do something different but my dad introduced me to R.J. Corman in 2001 after I graduated college. I initially started just to get working experience but fell in love with the rail industry. I loved the networking and the entrepreneurial nature of it all – so here I am 22 years later and still loving it.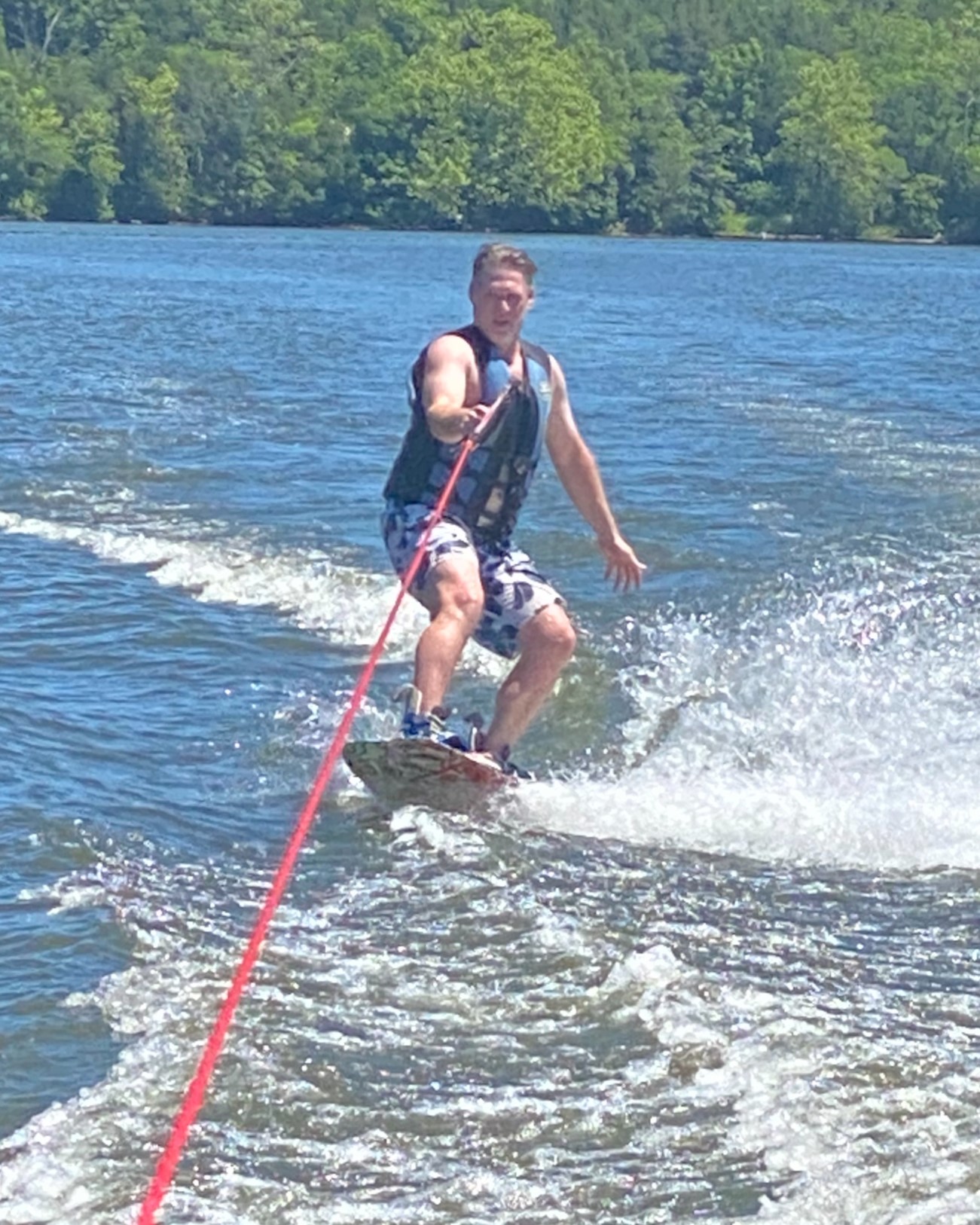 ASLRRA: What do you see as the most valuable benefit to be had by joining/participating in ASLRRA?
Broyles: It really depends on what your needs are but I believe there are many benefits. The Association does a great job of drawing large and relevant attendance (networking opportunities), providing robust training and content, advocating with regulators and government, etc. The Association provides a lot of value for a lot of people across the industry.
ASLRRA: How have you seen the industry change since you became involved in it?
Broyles: I think the industry has recognized the need to make dramatic improvements in technology and focus on attracting new talent. I'm excited about the technology being deployed. We have a ways to go but we are heading in the right direction and technology continually evolves. We are also moving in the right direction in regards to attracting young and diverse talent across the industry.
ASLRRA: As you take up this new leadership role, what will be your personal mission/goals/ideas that you would like to see the Association and industry move toward?
Broyles: The Association is in a strong position because of its solid membership and great leadership. We are blessed to have a really deep bench in terms of capable leaders both on staff and on our board. My goal/personal mission would be to continue the great work that others before me have started at the Association. We have a great story to tell: 1) we are a great service provider, 2) we have a great environmentally friendly track record, 3) we are safer than any other mode of transportation, 4) we are incredibly efficient, 5) we are self-funded and save taxpayers a lot of money by taking trucks of the highway.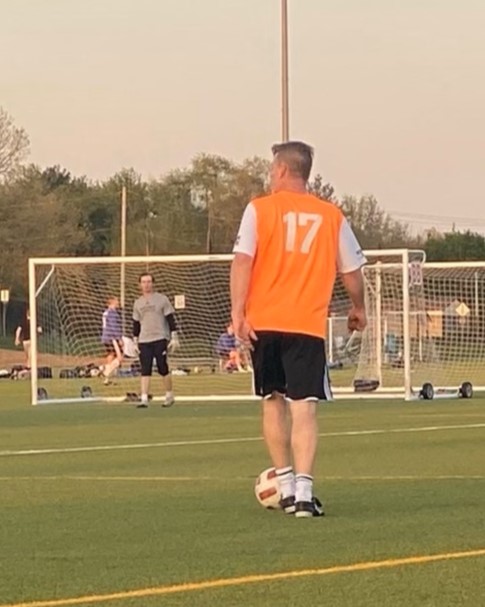 ASLRRA: What do you consider to be your superpower?
Broyles: I have placed my faith in Jesus Christ. I think most people who know me know that I am flawed and make many mistakes. I serve a God who is bigger than my mistakes and my flaws and loves us so much that He sent His son to die on the cross for all of us so that we could have salvation and a relationship with Him if we accept that free gift and place our faith in Him. There are a lot of folks I know that have seen or heard that my son has a number of health issues. God gives me peace in spite of the fact that we really don't know how those issues will turn out here on earth but we do have hope for eternity and what his quality of life will be like after this life. That's pretty powerful!! I can't think of anything more important to share because it's available to all of us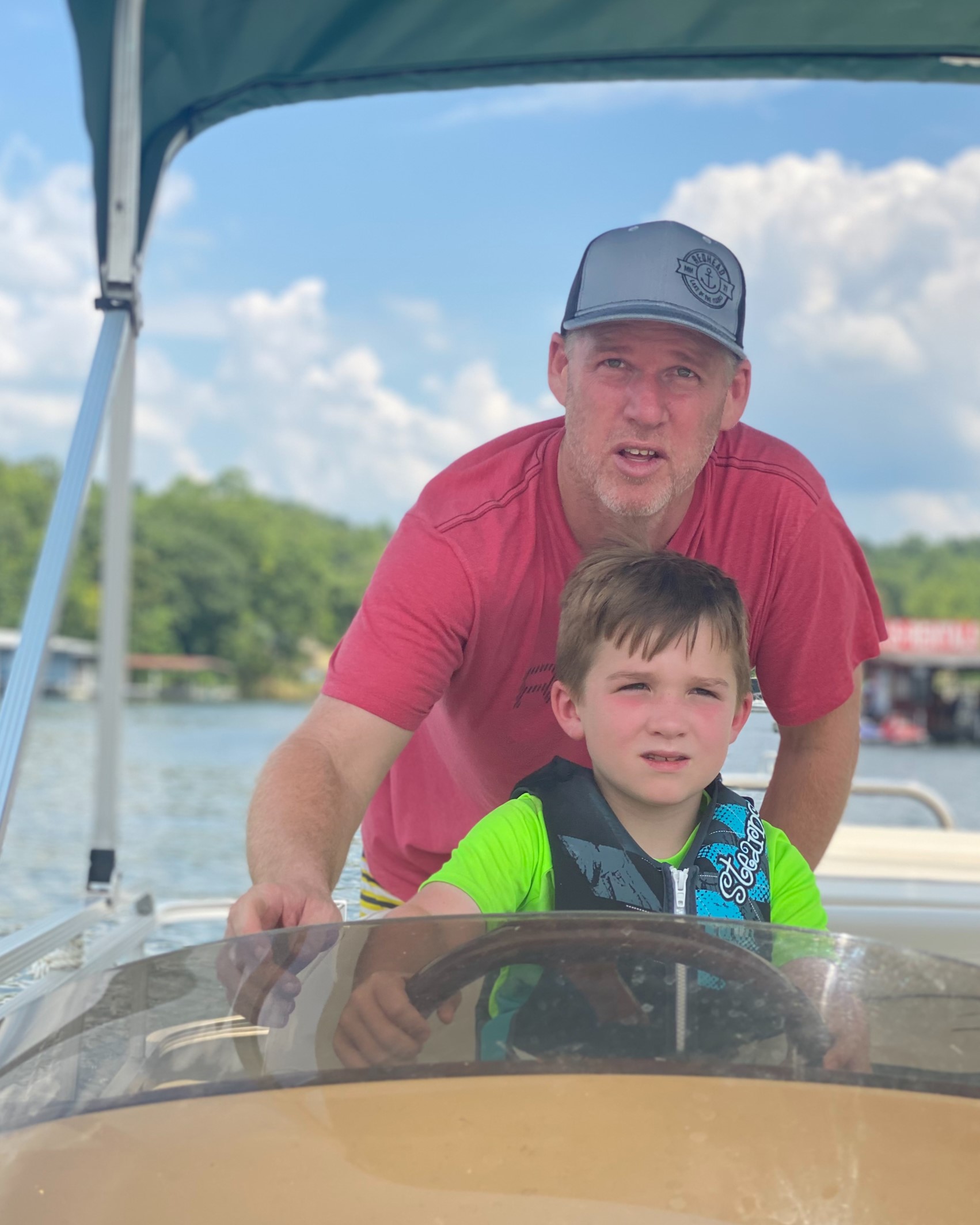 Broyles enjoys a variety of outdoor activities, including water sports and soccer.
Registration Now Open for Regional Meetings and Other Fall Events
Individuals can now register for ASLRRA's regional meetings, the Finance and Administration Seminar, General Counsel Symposium and the Leadership Development Training Seminar-Regulatory Module.
The Leadership Development Training Seminar-Regulatory Module will take place in conjunction with the Central and Pacific Region Meeting, which will be held Sept. 26 to 28 in Long Beach, California.
The leadership development seminar provides an overview of the federal agencies that regulate railroads as well as federal regulations and leadership qualities for managers. The course will also cover regulations under 49 Code of Federal Regulations (CFR) Parts 217, 218, 219, 225, 228 and 243. Registration fees for this seminar are separate from regional meeting registration. Employees of small railroads can apply for a Golden Scholarship to help cover costs related to attending this training seminar.
ASLRRA's Eastern and Southern Region Meeting will take place Nov. 7 to 9 in Lexington, Kentucky. The Association will also host its Finance and Administration Seminar and General Counsel Symposium in conjunction with the Eastern and Southern Region Meeting in Kentucky.
ASLRRA Joint Committee Meeting to Take Place in August in Alaska
ASLRRA will hold its Joint Committee Meeting in Anchorage, Alaska on August 21 to 23. The meeting offers Association members, particularly those who serve on ASLRRA committees, an opportunity to gather and discuss issues impacting the short line and regional railroad industry across a number of key topic areas.
The event will feature a general session meeting with all committee members, followed by individual committee meetings the next day.
ASLRRA members who are not a part of committees but are interested in learning more about how they work and potentially joining one are welcome to attend. Follow this link to learn more or register.
ASLRRA Seeks New Preferred Providers to Expand Member Discount Program Offerings
ASLRRA is expanding the Association's Member Discount Program (MDP) to include Preferred Providers of electronic record-keeping, background screening, and payroll processing services. Plus, we're adding new providers to the grant writing services category.
ASLRRA is actively seeking proposals from member companies interested in participating in the program. Please contact Sabrina Waiss for the latest Request for Information (RFI) on the above-listed categories, or to recommend and discuss a new category of products and services for consideration.
Member Discount Program Preferred Providers are carefully selected from ASLRRA's vetted supplier community and ASLRRA uses a wide range of marketing/sponsorship activities to ensure broad and consistent marketing and promotion of the program to association members.
ASLRRA Members Have Access to Downloadable Drug and Alcohol Education Materials
To bolster regulatory knowledge and aid compliance, ASLRRA members can view and download drug and alcohol educational materials such as posters, a Part 219 educational brochure, affidavit templates and employer review documents from the Association website. These resources were designed in consultation with subject matter experts on ASLRRA's Safety and Training Committee.
The members-only educational materials webpage also features links to webinar recordings discussing Part 219, including "Part 219 Education Materials and Correction Affidavits," "Overview on the Expanded Scope of Part 219," and "Drug & Alcohol Rules & Regulations" all available free to members in ASLRRA's On-Demand Webinar library.
---

Chuck Baker Gives Short Line Update at Delmarva Freight Summit
ASLRRA President Chuck Baker was in Delaware today attending the Delmarva Freight Summit in Newark. Baker provided an update on short line railroads and offered some insight into supply chain issues. Other speakers included representatives from the Port of Wilmington, the Virginia Department of Rail and Public Transportation, Bloom Energy and World Trade Center Delaware.
---

---
---

Upcoming Webinars
Senior Policy Executive Adviser to the National Drug and Alcohol Screening Association Patrice Kelly will speak with webinar participants about the U.S. Department of Transportation's (DOT) newly published final rule to permit oral fluid drug testing. The rule will take effect when two laboratories are certified by the Department of Health and Human Services to conduct oral fluid testing. There are also other changes to the DOT's regulation for the procedural aspects of drug testing. This webinar is scheduled for 90 minutes to allow ample time for questions at the end of the presentation.
On-Demand Webinars
Recorded Webinar Series Gives Overview of Railroad Retirement Eligibility and Benefits
Information from the Railroad Retirement Board (RRB) is important to ASLRRA members and webinars on the subject are popular. ASLRRA joined with the RRB to present a three-part series on railroad retirement eligibility and benefits and the recordings are available online. The following titles can be found in ASLRRA's On-Demand Webinar Library:
RRB General Eligibility and Employee Benefits
RRB Spouse Benefits and Working After Retirement
RRB Survivor Benefits and General Information
Visit ASLRRA's webinar homepage and log in to view all the on-demand offerings in the Association's webinar library.
---

July 25-27: Two Spots Remain in SLSI Leadership Development Training
Only two spots remain in the Short Line Safety Institute's (SLSI) summer Leadership Development Training course, which will be held July 25 to 27 in Hollidaysburg, Pennsylvania. There is no attendance fee for this course.
SLSI's Leadership Development Training is meant to help railroad managers at all levels of experience improve their leadership skills through interactive sessions. Participants will come away with new and improved communication and coaching skills, the ability to deliver more effective and constructive feedback and more.
Visit the SLSI's leadership development page here, or watch this video to learn more about the training program.
August 14-16: Midwest Rail Conference Features Keynote Speaker Amit Bose
The Midwest Rail Conference will take place August 14 to 16 at the University of Toledo in Toledo, Ohio. The theme of the conference is Optimizing Rail Investment, and the event's keynote speaker is Federal Railroad Administrator Amit Bose.
Tentative breakout session topics include rail industry decarbonization, freight and passenger projects and rail industry planning efforts. Follow this link for more information, or click here to register.
League of Railway Women Accepting Scholarship Applications
The League of Railway Women (LRW) is now accepting applications for its two scholarships, the Connie Sumara Memorial Scholarship and the Future of Railroading Scholarship.
The Connie Sumara Memorial Scholarship awards $3,000 to a woman pursuing a graduate or undergraduate degree who wants to further her career in the rail industry. The Future of Railroading Scholarship awards $2,000 to a graduate or undergraduate student interested in supporting the rail industry.
Applications are available in either electronic or downloadable PDF form and are due July 17. Follow the links below to access the applications.
Click here for a calendar of industry events.
---
Views & News is published by American Short Line and Regional Railroad Association.
Please contact Amy Krouse, editor, with questions or comments.