---
In This Issue:
---
---

FRA Issues Additional Recommendation in Hot Bearing Detector Safety Advisory Supplement
A supplemental safety advisory from the Federal Railroad Administration (FRA) concerning the use and maintenance of hot bearing detectors (HBDs) adds a fifth safety recommendation to the original HBD safety advisory published in March.
The FRA issued this supplemental notice in response to a May 10 accident resulting in nine derailed cars. Preliminary information shows the accident may have been the result of a burnt journal bearing, and reports indicate the train involved triggered an HBD alarm prior to the derailment.
In the supplemental safety advisory's additional recommendation, the FRA advises railroads to "rigorously evaluate the resiliency and accuracy of the overall process used to monitor and act upon information from wayside detectors, with specific focus on steps and tasks that, if not performed or performed incorrectly, could mislead decision makers."
The agency also advises railroads to evaluate the processes used by railroad personnel to identify HBD reporting failures and take steps to lessen the effect of those failures when employees monitor, analyze and respond to HBD information.
The four previous recommendations issued in the FRA's March safety advisory focus on strengthening railroad safety culture and ensuring that safety procedures become second nature to employees. That initial advisory was issued, in part, in response to the derailment of a Norfolk Southern train in Ohio in February. The FRA urges railroads to continue to take actions in accordance with issued safety advisories and other notices to further bolster railroad safety across the U.S. network.
---

ASLRRA Offers Part 271 Risk Reduction Program to Members
ASLRRA has received approval from the Federal Railroad Administration (FRA) for its Part 271 – Risk Reduction Program. Thanks to the significant efforts of ASLRRA's Safety and Training Committee and members of the Part 271 working group, the Association is able to offer its members access to a complete, pre-approved program to help railroads improve safety and comply with federal requirements.
This program includes a plan template, featuring a fatigue management plan; forms for risk assessment, plan effectiveness and annual assessment; and a plan training program. The program and all corresponding documents are available on the ASLRRA website in the Compliance Templates section of the Safety & Compliance page.
With ASLRRA's resources, railroads that are identified by the FRA as demonstrating inadequate safety performance or railroads that volunteer to join the program have a complete package with supporting documents, which saves the organization time and money.
It took ASLRRA staff, the Safety and Training Committee and the Part 271 working group approximately 10 months to complete this program, from inception to final FRA approval. The diversity of the Safety and Training Committee and the willingness of committee members to dedicate time, resources and information sharing to the project has enabled ASLRRA to provide all railroad members the opportunity to be compliant without incurring additional third-party costs.
Those with questions about the program should contact ASLRRA's Jo Strang or JR Gelnar.
Letter to Biden Urges Increased Biofuel Volumes
Clean Fuel Alliance America (Clean Fuels) has sent a letter to President Joe Biden asking him to ensure the Environmental Protection Agency (EPA) increases the biomass-based diesel (BBD) and advanced biofuels volumes in the Renewable Fuel Standards for 2023, 2024 and 2025.
The letter to President Biden, which is here, is similar to one sent by Clean Fuels to Environmental Protection Agency (EPA) Administrator Michael Regan in May. ASLRRA joined other trade associations, including the Association of American Railroads, in signing the May letter.
According to the Clean Fuels Alliance, an increase in Renewable Fuel Standards volumes is necessary to help meet growing production capacity and fuel demand for biodiesel, renewable diesel and other renewable fuels. Increasing production and commercial availability of these fuels can help decarbonize the supply chain and home heating.
---

---
---

Minnesota, Oklahoma Support Railroads with Tax Credit Programs
Minnesota has become the tenth state in the nation to establish a track maintenance tax credit program for short line and regional railroads operating there, while Oklahoma recently extended the sunset date of its railroad tax credit program to 2029.
Minnesota state lawmakers first introduced the Minnesota Short Line Railroad Modernization (SLIM) Tax Credit in February and Minnesota Governor Tim Walz signed a broader tax bill into law on May 24 that included the railroad tax credit. The tax credit program, which can be found on page 47 of the tax bill, allows Class II or III railroads in Minnesota to claim $1 of every $2 spent on qualified railroad reconstruction or replacement expenditures, capped at $3,000 per track mile. It is estimated that this program, which is effective beginning in the 2023 tax year and has a sunset date of Jan. 1, 2031, could provide up to $3.9 million total annually for maintenance costs for small railroads.
Meanwhile the first state to enact a state-level railroad tax credit, Oklahoma, extended its program, which was to expire in 2024. Through 2029, Class II and III railroads can claim up to 50 percent of qualified railroad reconstruction or replacement expenditures, up to $5,000 per mile.
Baker's June Column Discusses Legislative State of Play on Capitol Hill
ASLRRA President Chuck Baker's column in the June issue of Railway Age magazine comments on the recent slew of federal legislation that threatens to significantly affect the short line freight rail industry.
Baker focuses on the Rail Safety Act, which was recently passed out of committee and will move to the Senate floor. While committee leadership worked in good faith to remove Class II and III railroads from irrelevant, impractical regulations, concern remains that, due to the interconnected nature of the U.S. freight rail network, legislation levied on ASLRRA members' partners will have ripple effects across the industry.
Baker also talks about bills allowing heavier trucks on interstate highways, emphasizing the efforts of ASLRRA and its diverse partners to oppose passage of this legislation, which threatens public safety and stands to cause significant damage to roads and bridges.
The commentary closes with reflection on ASLRRA's Short Line Railroad Advocacy Day, which took place on May 17. Baker urges railroaders to continue the momentum built from the day and work to build relationships with their elected officials.
Short Line Railroad Relief Act Adds Cosponsors
Five more members of the House of Representatives have joined as cosponsors of the Short Line Railroad Relief Act introduced by Rep. Byron Donalds (R-Fla.).
Most notably Oregon Rep. Earl Blumenauer, a Democrat, has signed on to Donalds's bill, which would authorize the creation of a federally funded relief program to help short line railroads recover from catastrophic natural disasters. Other new co-sponsors include Rep. Brad Finstad (R-Minn.), Rep. Barry Moore (R-Ala.), Rep Michael Guest (R-Miss.) and Rep. Brandon Williams (R-N.Y.).
---

Know a company that would benefit from joining and participating in ASLRRA? Please contact ASLRRA's Senior Vice President of Membership and Business Development Kathy Keeney via email or on (202) 585-3439.
ASLRRA Welcomes a New Associate Business Member and a New Associate Switching Member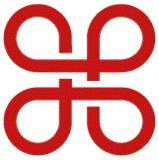 Harbour Contractors, Inc., based in Plainfield, Illinois, has been a turnkey railroad contractor for more than three decades. Its specialty services include new track construction, track inspections, track maintenance, crossing rehab and 24/7 emergency services. Our primary contact is General Manager - Rail Chuck Hall, who can be reached on (331) 452-8933.

US Rail & Logistics, based in Fort Worth, Texas, is a leader in the rail and logistics industries. It offers transloading, rail logistics, rail services, and facilities management. Our primary contact is VP-Operations Rich Duncan, who can also be reached on (913) 609-1879. Many thanks to the FRA for suggesting that they join our organization.
---

Two Summer Interns to Work With ASLRRA Government Affairs Team
For several years, ASLRRA has welcomed interns through The Fund for American Studies, which provides opportunities for students in the U.S. and from around the world to learn about American democracy through internships and other programs. This year's interns, Barni Peterfi and Thom van Kemenade, come to the Association from Hungary and the Netherlands, respectively, and will work primarily with the Association's government affairs team through mid-July.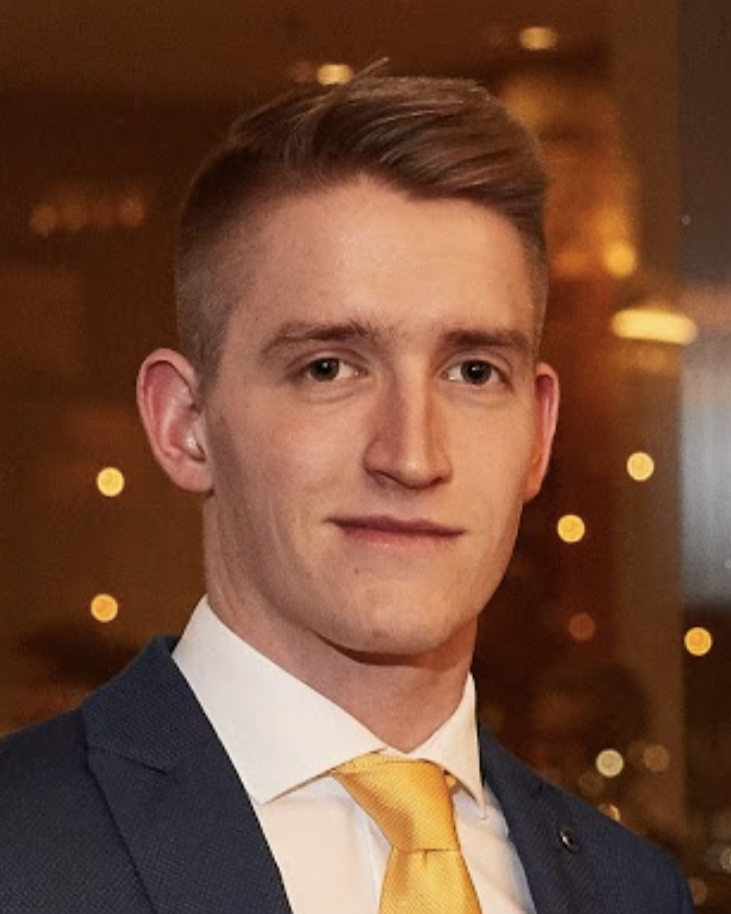 Peterfi, who is from Budapest, Hungary's capital, is studying politics at the University of Edinburgh in Scotland. He is interested in how lobbying works in Washington, D.C. and Brussels, Belgium, the seat of the European Union. After graduation, Peterfi hopes to gain more experience in the government affairs sector.
Though Peterfi comes to ASLRRA with limited rail experience, he notes that he has already come to see the important role freight rail plays in the American economy. Outside of building knowledge of the rail industry, Peterfi says, "I think my time at ASLRRA is a key opportunity in my life because I get to not only experience behind the scenes work at a trade association which represents a major sector of the American economy in the country's capital, but also further enhance my knowledge and skills on governmental affairs and advocacy issues and practices."
Outside of his studies, Peterfi enjoys playing golf and basketball. While he has visited New York City, this is his first time visiting and living in Washington, D.C. One item on his long American bucket list is to explore the natural beauty and cultural richness of Texas – a state roughly seven times larger than Hungary.
Van Kemenade is from Deventer in the Netherlands, studying econometrics and economics in Groningen. He is also a member of several committees within the student athletics association. He enjoys watching infrastructure projects develop in his hometown and is familiar with the Dutch railway organization and container terminal companies.
Regarding his ASLRRA internship, van Kemenade says, "I hope to gain more knowledge regarding the working of rail infrastructure and the freight transportation network. Furthermore, I hope to be able to provide assistance to the team by applying my background in economics. Although I am uncertain what my career path will be like, I would be interested in a career in the rail industry."
In his free time, van Kemenade enjoys long-distance running. This is his first time in the U.S., and his focus is experiencing America as a local instead of a tourist. He hopes to visit many major museums and other large cities like Philadelphia and Chicago.
---

---
Reminder on the Deductibility of ASLRRA Membership Dues
With membership dues invoices recently being sent to our members, ASLRRA would like to remind our members that 20% of ASLRRA membership dues are allocable to lobbying activities, meaning that this percentage of your payment is not deductible as a business expense in accordance with IRC section 6033(e).
ASLRRA to Hold Leadership Training With Regional Meeting – Scholarships are Available
ASLRRA will offer its Leadership Development Training – Regulatory Module at the same location as the Association's Central and Pacific Region Meeting. The leadership training will take place Sept. 26 to 27 in Long Beach, California, overlapping with the regional meeting.
ASLRRA's leadership development seminar covers a broad selection of topics, including an overview of the federal agencies that regulate railroads and a discussion of federal legislation and leadership qualities for managers. The course will also discuss the Code of Federal Regulations (CFR) Part 217, Part 218, Part 219, Part 225, Part 228, and Part 243.
Front-line supervisors and managers from multiple crafts will benefit from this curriculum, as will anyone involved in day-to-day railroad operations. Attendees will gain an in-depth understanding of regulations that govern railroad operations and participate in facilitated, interactive dialog with expert instructors and peers.
ASLRRA offers scholarships of up to $1,200 to help employees of small railroads offset registration fees and costs for travel and lodging. Click here to learn more about the scholarship program, or here to apply for a scholarship. Those who attended or will attend other ASLRRA training seminars in 2023 can also apply for a scholarship. Applications are accepted and processed on a rolling basis.
Become an ASLRRA Member Discount Program Preferred Provider
ASLRRA is expanding the Association's Member Discount Program (MDP) to include Preferred Providers of electronic record-keeping, background screening, and payroll processing services. Plus, we're adding new providers to the grant writing services category.
ASLRRA is actively seeking proposals from member companies interested in participating in the program. Please contact Sabrina Waiss for the latest Request for Information (RFI) on the above-listed categories, or to recommend and discuss a new category of products and services for consideration.
Member Discount Program Preferred Providers are carefully selected from ASLRRA's vetted supplier community and ASLRRA uses a wide range of marketing/sponsorship activities to ensure broad and consistent marketing and promotion of the program to association members.
---

Register Now for Regional Meetings to Take Advantage of Early Bird Rates
Registration is now open for ASLRRA's regional meetings, the Finance and Administration Seminar and General Counsel Symposium, with early bird rates available for those who sign up to attend soon.
The Central and Pacific Region Meeting will be held Sept. 26 to 28 in Long Beach, California, while the Eastern and Southern Region Meeting will take place Nov. 7 to 9 in Lexington, Kentucky. The Association will also host its Finance and Administration Seminar and General Counsel Symposium in conjunction with the Eastern and Southern Region Meeting in Kentucky.
Attendees at both meetings will be able to participate in educational sessions, networking opportunities and sandhouse sessions. For those who attend the Eastern and Southern Region Meeting, ASLRRA member parent company R.J. Corman Railroad Group will offer an optional facility tour and lunch on the final day of the meeting.
Alaska Railroad, Wabtec Sponsor Joint Committee Meeting Events
ASLRRA members Alaska Railroad and Wabtec will be sponsoring events at the Association's Joint Committee Meeting in Anchorage, Alaska on August 21 to 23.
The meeting offers Association members, particularly those who serve on ASLRRA committees, an opportunity to gather and discuss issues impacting the short line and regional railroad industry across a number of key topic areas.
In addition to a general session meeting with all committee members and individual committee members, Alaska Railroad is sponsoring a train excursion and breakfast on the train ride, while Wabtec is sponsoring a Tuesday lunch at the meeting venue.
ASLRRA members who are not a part of committees but are interested in learning more about how they work and potentially joining one are welcome to attend. Follow this link to learn more or register.
---

ASLRRA Staff, Interns Attend Event at German Embassy
ASLRRA Assistant Vice President, Policy and Industry Affairs Richard Sherman and Assistant Vice President, Legislative and Regulatory Crystal Gitchell attended an event at the German Embassy in Washington, D.C. They were joined by ASLRRA's summer interns Barni Peterfi and Thom van Kemenade.
The event was titled Rails Blazing Trails: A Transatlantic Dialogue About Progress, Improvement and Development. Speakers included representatives from the German Railway Association and the Federal Railroad Administration.
Zach Radford Speaks at New Jersey Railroad Association Meeting
On June 9 ASLRRA Vice President Congressional Affairs Zach Radford spoke via Zoom to attendees at the New Jersey Railroad Association general membership meeting. Radford provided a D.C. update, focusing on the current political environment for railroads.
JR Gelnar Travels for FAMES Committee Meeting
ASLRRA Vice President, Safety and Compliance JR Gelnar traveled to California this week to attend a meeting of the Federal Railroad Administration (FRA) Fatality Analysis of Maintenance-of-way Employees and Signalmen (FAMES) Committee.
Committee members met to discuss updates of previously released reports and an update to the original FAMES charter. The FAMES Committee analyzes railroad fatalities and other incidents to identify factors affecting roadway worker safety, occasionally issuing findings and recommendations to help reduce the risk of fatal accidents. Gelnar represents ASLRRA on the committee, which includes representatives from Class I railroad companies, trade unions and other railroad associations.
---

---
---

Upcoming Webinars
Senior Policy Executive Adviser to the National Drug and Alcohol Screening Association Patrice Kelly will speak with webinar participants about the U.S. Department of Transportation's (DOT) newly published final rule to permit oral fluid drug testing. The rule will take effect when two laboratories are certified by the Department of Health and Human Services to conduct oral fluid testing. There are also other changes to the DOT's regulation for the procedural aspects of drug testing. This webinar is scheduled for 90 minutes to allow ample time for questions at the end of the presentation.
On-Demand Webinars
Learn How to Better Protect Railroad Employees with ASLRRA's On-Demand Webinars
Ensuring the safety of railroad workers is a multi-faceted responsibility. ASLRRA's On-Demand Webinar Library features information about many different aspects of employee health and well-being, including:
Roadway Worker Protection (RWP) Hot Topics
Diagnosis, Protocol, Compliance and Regulation – A Guide to Better Understanding Sleep Apnea
Marijuana and CBD - New Drug Testing Issues
Protecting Roadway Workers from Zika, West Nile, Tick Bites and Other Warm-Weather Threats
Click here to access the webinar library today to view these and the nearly 200 other recorded webinars available at any time to members.
---

Event Reminder
June 23: Everett Railroad to Host Managers' Luncheon in Pennsylvania
Alan Maples, president of ASLRRA member Everett Railroad Company, will host a luncheon for short line manager and operating supervisors on June 23 in Hollidaysburg, Pennsylvania.
The luncheon will serve as a networking event for managers and supervisors in the mid-Atlantic area who may not have had the opportunity to attend an ASLRRA meeting or annual conference. ASLRRA Vice President of Safety and Compliance JR Gelnar will attend to provide participants an industry update and answer questions.
After the lunch, attendees can participate in a train ride on the Everett Railroad. There is no charge for the event, but space is limited. Anyone interested in attending must email Everett Railroad Business Manager Jamie Winters at jamie.winters@everettrailroad.com.
Click here for a calendar of industry events.
---
Views & News is published by American Short Line and Regional Railroad Association.
Please contact Amy Krouse, editor, with questions or comments.