Golden Scholarships
ASLRRA is awarding $24,000 in railroad training scholarships, thanks to two generous donations from the Douglas Golden-Mary Cullen Charitable Fund.
Scholarships of up to $1,200 each are available to employees of small railroads, defined as those earning $10 Million or less in annual revenues. Scholarships must be used for industry-specific training in track, bridge, and signal inspection & maintenance and/or locomotive and freight car inspection & maintenance. ASLRRA railroad members meeting the revenue criteria across the U.S. are encouraged to apply.
Scholarships will be awarded to qualified candidates on a rolling basis until all funds are distributed. To apply, please complete the online application form; applications must include all requested information and materials to be considered. Please pay close attention to the eligible training for which funds may be used. Applicants will be contacted by an ASLRRA representative if additional information is required and once an award decision is made.


*PLEASE NOTE: Scholarship recipients will be reimbursed up to $1,200 for training-related expenses, including course registration fees, airfare, and lodging (meals are not included). Copies of receipts and documentation of course completion, including any certifications earned, must be provided.
Scholarship recipients agree to participate in a brief phone interview and provide on-the-job photos that may be published in an issue of ASLRRA's e-newsletter, featured on the association website at aslrra.org, and/or included in other print and electronic materials.
Questions, please contact Julie Duriga.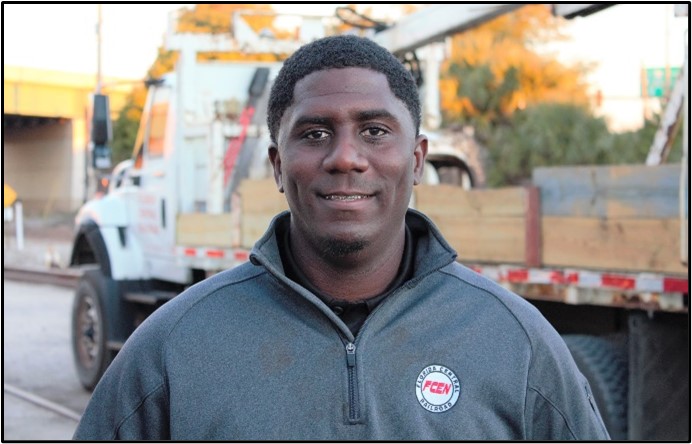 Lionel Thompson, an assistant roadmaster at ASLRRA member Florida Central Railroad, received a Doug Golden Scholarship through the ASLRRA Short Line Education Fund that helped pay for an important training course.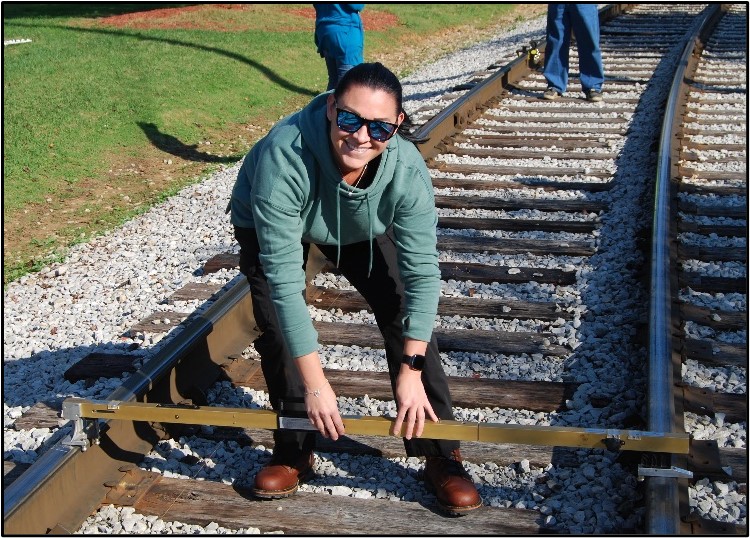 Desiree Miller of Atlantic Railways uses a track gauge to take measurements during a University of Tennessee rail inspection and safety course. Miller received a Doug Golden Scholarship through the ASLRRA Short Line Education Fund to help pay for her training.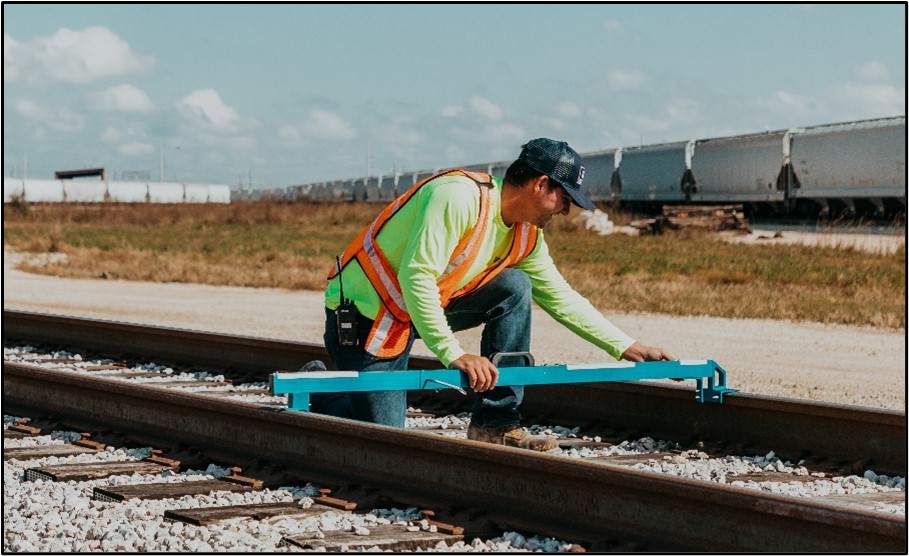 Jonathan Marshall takes track measurements during a rail inspection and safety course offered by the University of Tennessee-Knoxville. An ASLRRA scholarship helped Marshall, who is a track maintenance manager at ASLRRA member Iron Horse Terminals, pay for course registration fees and other related costs.