ASLRRA Members Seek Improvements in Environmental Impact and Sustainability
Moving goods by rail is already a significant improvement versus other modes of overland transport when considering environmental impact, including CO2 emissions, rubber particles, and reduction in congestion and emissions from idling vehicles.
ASLRRA's short line members continue to implement improvements, including equipment, technology or operational practices and fuels, which reduce carbon emissions or otherwise lessen the environmental impact of freight rail transportation.
Seeking Improvements with Modern Locomotive Equipment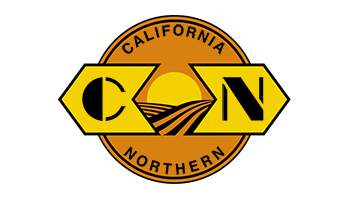 California Northern Railroad
Genesee & Wyoming's California Northern Railroad secured a $3.7 million grant from California's Bay Area Air Quality Management District to purchase two new Tier 4 low emission locomotives that reduce diesel emissions by 80 percent compared to the two circa-1976 locomotives that were replaced.
Knoxville Locomotive Works
Knoxville Locomotive Works (KLW) began designing its own line of locomotives in 2008 and has become the preferred near-zero emission single engine locomotive solution, offering low emissions, low fuel consumption, and superior tractive effort performance. Most recently KLW was awarded EPA Tier 4 emissions certifications for its SE Series four and six axle locomotive designs.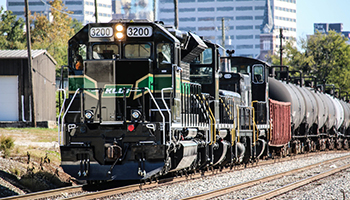 Upgrading Locomotives with New Technology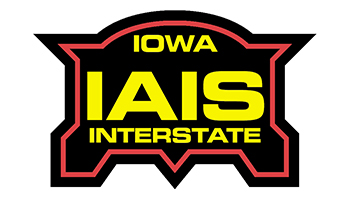 The Iowa Interstate Railroad Company (IAIS) has installed fuel-saving injectors that result in less fuel consumption, a cleaner burn and extended component changeout cycles.
Indiana Rail Road Company has implemented new technology in their locomotive fleet, driving better performance such as:
Reduction of engine idling/shutting down locomotives - SmartStart technology has helped INRD reduce its fuel and oil consumption, emissions and restart exhaust smoke while collecting data on fuel management and savings.
Use of auxiliary power units instead of engines - Hotstart Idle Reduction System allows power units to heat locomotive water and oil and charge batteries, making sure the locomotive is warm and ready to go without keeping the engine on.
Pacific Harbor Lines (PHL), an Anacostia Railroad company, is testing Progress Rail's zero-emission, zero-idle EMD Joule battery electric locomotive in all types of service at the Ports of Los Angeles and Long Beach. The railroad is also testing locomotive injector technology to further reduce pollution.
In fact, PHL is looking at both the inputs and the outputs of its locomotive engines to drive more eco-friendly operations. They have incorporated the use of low-sulfur fuels and fleet-wide shut-down devices, and repurposed diesel exhaust fluid (DEF) to reduce the amount of hazardous nitrogen oxides emitted from diesel engine exhaust pipes.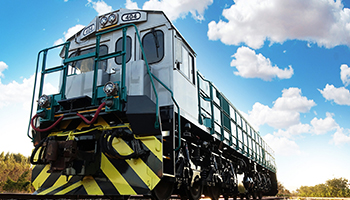 Incorporating Technology to Evaluate and Change Operations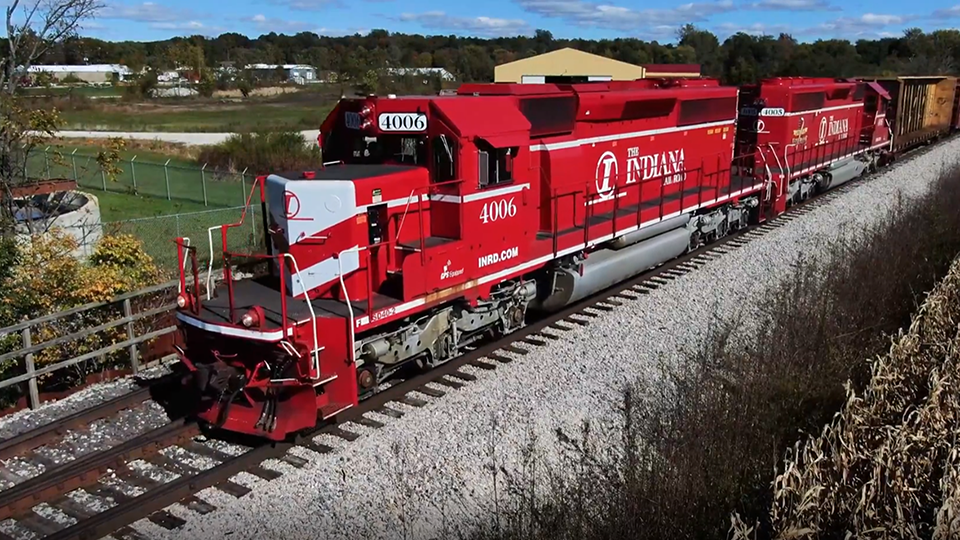 The Indiana Rail Road Company has deployed technology across their operations to reduce greenhouse gas emissions and lower fuel consumption. Data collection on locomotives — monitoring each locomotive's fuel consumption, idling time and mechanical issues — has helped INRD reduce the idle fuel consumption of its entire locomotive fleet by 50 percent in August 2021 compared to August 2020.
Recent changes to operations include:
'Mother-slug' locomotive configurations - enabling one diesel engine to do the work of two, while providing double the tractive power. Fuel consumption, exhaust emissions and noise pollution are reduced, and time between servicing and refueling is extended.
Use of electronic governors in locomotives — has further improved fuel efficiency, allows engine speeds to be controlled with precision, ensuring the engine is operating under optimal conditions and not using excess fuel when it is not needed, such as during start up.
Iowa Interstate Railroad Company (IAIS) has invested in data collection and analysis technology to drive changes in their operations.
IAIS has implemented Wabtec's Trip Optimizer (TO) technology, a smart cruise-control system for trains, Environmental Protection Agency (EPA) certified for 10 percent fuel savings. The system automatically controls throttle and brakes to reduce fuel burn and provide efficient and consistent train handling, and collects and provides data from the onboard system that IAIS can use to identify key performance indicators and improve energy management.
IAIS built in-house dashboards showing data by location, asset and train symbol. Using the visual measurement data allows operating departments make sound decisions when it comes to asset utilization and more, having a positive impact on IAIS's carbon footprint reduction by highlighting areas of focus for cutting idle times.
Sustainability Beyond the Tracks
The effort put into efficient operations goes beyond locomotives and the yard. Many ASLRRA members are taking a hard look at energy consumption in buildings, water processing, tie waste management and more! Examples include:
Converting lights in offices and around rail yards to LED bulbs. Not only do LED lights last longer and use less energy, but they also emit very little heat, making them safer.
Replacing company work vehicles with hybrid or electric versions.
Installing solar panels for electricity.
Treating waste water before release or diverting storm water into sewer systems.
ASLRRA Supplier Members Provide Technology and Services that Improve the Industry's Environmental Footprint
ASLRRA's membership includes more than 500 industry suppliers. Our supplier members play a critical role in developing services, technologies, and products that assist the short line industry in meeting environmental goals.
Their creative solutions are critical in an industry that has long-life assets, and limited resources for complete replacement.
ASLRRA member Wabtec has developed a FLXdrive Battery Locomotive, winner of the 2021 Fast Company's World Changing Ideas Award in the transportation category. The locomotive runs on 18,000 battery cells, and every time the train brakes, that energy is captured to recharge the batteries. In recent tests using FLXDrive as part of a more traditional consist, fuel consumption and emissions for the entire train was reduced by over 11%, equaling 6,200 gallons of fuel saved and 69 fewer tons of CO2 emissions released.
Cummins provides QSK95 Tier 4 engine systems to repower freight locomotives and move Tier 1 rail operators closer to their environmental goals.
TrinityRail'sSRC™ (Sustainable Railcar Conversion) Program repurposes and reuses railcar materials and components to sustainably bring renewed life to existing assets.
Not only do ASLRRA's supplier members assist our rail members in meeting environmental goals, but they have made their own commitments to sustainability and to the environment.
The Greenbrier Companies provide railcar services to the industry. They reported increasing their use of recycled steel from 47% in 2020, to 51% in 2021. Steel is the company's most significant raw product input.