In This Issue:
We feature a profile of recently elected Executive Board Member Laura McNichol. Learn how she got her start in railroading in our Announcements section.

ASLRRA and AAR File Suit Against California Agency Over New Locomotive Regulations
On June 16 ASLRRA and the Association of American Railroads (AAR) filed a suit in the Eastern District of California on behalf of their members against the California Air Resources Board (CARB) over the board's in-use locomotive regulation.
The suit argues that CARB does not have legal authority to require railroads operating in California to, among other things, replace their locomotive fleet with zero-emissions locomotives that are not commercially available on the market today. Given the interconnected nature of the nation's rail system, having uniform regulatory policies is crucial to operational efficiency, and Congress, the courts, federal regulators and even CARB have acknowledged the federal government has exclusive authority to regulate rail operations. ASLRRA and AAR are asking the rule's implementation and enforcement be stayed while the district court considers their case.
"Short line railroads operating in California provide critical first- and last-mile service on lower density branch lines, keeping smaller shippers in rural areas and small towns connected to the national freight rail network," said ASLRRA President Chuck Baker. "While the spirit behind this regulation is consistent with railroad's environmental commitment, the rule itself is unworkable and infeasible for short lines – its implementation would literally bankrupt some small business short lines. And the rulemaking does not acknowledge the impact of the elimination of some short line rail service to Californians. For shippers, it eliminates an efficient means to market and threatens the competitiveness of California's products. For the public, it means the rising cost of products and a modal shift to trucks – a far less safe means of transportation resulting in more fatalities and injuries, more congestion on California's roads, more burden on the California taxpayer to pay for road damage, and more micro plastics from shredded truck tires in the environment and water supply."
An Associated Press article discusses CARB's regulation and ASLRRA and AAR's suit, noting how California's ambitious rule would have repercussions throughout the national freight rail network. One locomotive can cross the U.S. every few months, handled by multiple railroads, meaning that requirements to upgrade locomotives in one state would force such changes to be made across the industry.
ASLRRA associate business member Wabtec, a leading locomotive manufacturer, has also testified to the current limitations of low- and zero-emissions technology, telling CARB that its battery-powered locomotive prototypes are at least two years away from being ready for widespread long-distance hauling tests. Moreover, there are other challenges to adoption of alternative fuel technologies like hydrogen power.
"While the urgency to act is real and unquestionable, CARB uses unreasonable, flawed assumptions to support a rule that will not result in emissions reductions," said AAR President and CEO Ian Jefferies. "Railroads have urged CARB to take the proven path of collaboration and build on our shared successes, but those arguments were rejected out of hand. Railroads are working toward reliable, efficient zero-emissions technologies; however, they cannot simply be willed into immediate existence by policymakers."
ASLRRA Unveils New Member Portal
The Association is pleased to roll out a new members-only portal feature on our website that provides key information on our railroad members and associate members.
With the launch of the member portal, users can log in and view or edit their user profile, including updating their communication subscription preferences, utilize the member directories to search railroad and supplier members, as well as supplier's products and services.
"We think this upgrade will be particularly useful for railroads looking for member companies that provide products and services they need," said Danialle Lovik, Manager, Membership & Technology. "The listing for each supplier includes a company description, full list of products/services offered, company phone number, and website as well as a primary point of contact."
Users can search for railroads by name, state or commodity hauled. Also information includes route miles operated, reporting marks, 286,000 pound capability as well as whether car repair, car storage, and warehouse services are offered.
At this time, members are not able to make changes to their company portal listings, but staff is available to assist. Please reach out to Danialle at dlovik@aslrra.org or Kathy Keeney at kkeeney@aslrra.org if you want to update your company listing. More upgrades of the directory are planned in future releases.
---

Michigan Awards Grants Through New Rail Grant Program, Benefitting ASLRRA Members
Michigan will award $19 million through the new Michigan Rail Enhancement Grant Program (M-REP) to help fund 12 freight rail projects in the state. Half the railroads receiving awards are ASLRRA members.
The M-REP program reimburses up to 70 percent of costs for eligible projects, including improvements to track, bridges and grade crossings and investments in certain equipment like rail scales and rolling stock.
ASLRRA member Lake State Railway Company received two grants for two separate projects, as did fellow member Huron and Eastern Railway Company, Inc. Each railroad will use one award to procure equipment and another to rehabilitate track.
Other ASLRRA members receiving M-REP grants were Mid-Michigan Railroad, Michigan Southern Railroad and Delray Connecting Railroad.
Lake State Railway Company President and CEO John Rickoff was quoted in a press release from Michigan Governor Gretchen Whitmer's office reporting the grant awards.
"We are excited to participate in the first round of the Michigan Rail Enhancement Grant Program awards," said Rickoff. "Lake State Railway looks forward to working with [the Michigan Department of Transportation] to complete these projects."
ASLRRA Petitions FRA for Proposed Rulemaking Comment Period Extension
ASLRRA has filed petitions with the Federal Railroad Administration (FRA) asking for a 60-day extension of the comment period for two notices of proposed rulemaking (NPRM), one concerning certification of signal employees and one concerning certification of dispatchers. The comment period is currently set to close on July 31, 60 days after publication of the NPRMs.
In both petitions, the Association notes the potentially significant impact the proposed rules could have on small railroads. An extended comment period would allow ASLRRA to gather and review adequate feedback from member railroads to respond to the NPRMs' assumptions and provide FRA with data to perform a meaningful regulatory flexibility analysis as required by the Small Business Regulatory Fairness Act.
The NPRMs would require railroads to develop certification programs for signal employees and dispatchers and submit those programs to the FRA for approval prior to implementation. According to the FRA's NPRM for signal employee certification, railroads would need to document that their signal employees have "the requisite knowledge, skills, safety record, and abilities" to perform all duties in order to issue certifications. Railroads would also need formal processes to revoke certification if necessary. The dispatcher NPRM outlines similar requirements. Railroads would need to develop a process to train dispatchers and verify their skills, as well as revoke their certification.
Comments from ASLRRA and AAR Respond to EPA Proposed Rule Concerning Emissions Standards
ASLRRA and the Association of American Railroads (AAR) have submitted comments in response to the Environmental Protection Agency's (EPA) notice of proposed rulemaking (NPRM) concerning greenhouse gas emissions standards for heavy-duty vehicles. ASLRRA also submitted its own supplementary comments concerning the potential effect of the rule on small businesses.
Part of the proposed rule includes revisions to the EPA's existing locomotive preemption regulation implementing Section 209(e) of the Clean Air Act. Both the California Air Resources Board (CARB) and the San Joaquin Valley Air Pollution Control District have petitioned the EPA for a rule that imposes stricter national emission standards on locomotives.
In their joint comments, ASLRRA and AAR note that the EPA's attempt to move to a case-by-case approach to waiver requests for non-new locomotives and engines cannot work, as the EPA cannot grant waivers to states seeking to regulate non-new locomotives or locomotive engines in a manner that would significantly affect their design and manufacture.
In ASLRRA's supplementary comments, the Association notes that the locomotive preemption provisions in this rulemaking have the potential to impact 93 percent of the locomotives owned by the nation's short line railroads, yet the EPA did not provide regulatory relief or consider less burdensome alternatives for small businesses as required by the Regulatory Flexibility Act (RFA).
The Association also points out the RFA requires the EPA to convene a Small Business Advocacy Review (SBAR) panel for most proposed rules unless the agency can certify that a rule will not have a significant economic impact on a substantial number of small entities. In its comments, ASLRRA calls upon the EPA to convene a SBAR.
FRA Technical Report Examines Fatigue and Safety in Locomotive Engineers and Conductors
The Federal Railroad Administration (FRA) has issued a technical report concerning fatigue and its effect on safety for locomotive engineers and conductors. The report is based on an online survey sponsored by the FRA and developed and conducted by the Virginia Tech Transportation Institute.
The goal of the study was to better understand fatigue, particularly the effects of commute time on fatigue, which can help inform decision making and develop fatigue-mitigation strategies. The Brotherhood of Locomotive Engineers and Trainmen (BLET) and Sheet Metal, Air, and Rail Transportation Workers – Transportation Division (SMART-TD) labor unions distributed the surveys to their members. There were 9,084 responses split almost evenly between locomotive engineers and conductors.
Survey results showed engineers and conductors frequently experience fatigue and indicated fatigue affected their operation of a locomotive train. Fatigue also increased the likelihood engineers and conductors would be involved in fatigue-related driving events during commutes to and from work. Analysis of the results indicate the importance of considering commute time when addressing fatigue issues. Another key factor contributing to fatigue is variability in scheduling, which occurred despite the existence of train lineups meant to reduce schedule uncertainty.
---

---
---

House Committee Passes FAA Reauthorization Bill, Which Includes Authorization for NTSB
The House Transportation and Infrastructure Committee has voted to advance the Federal Aviation Administration (FAA) reauthorization bill, which would reauthorize the FAA and aviation safety and infrastructure programs for the next five years.
Included in the FAA bill is authorization for the National Transportation Safety Board (NTSB), which is responsible for investigating civil aviation accidents and accidents in other modes of transportation. Though the bill authorizes the NTSB, it does away with the NTSB's Most Wanted list, which highlights what the agency deems the most urgently needed transportation safety improvements.
Second Democrat Signs On to Short Line Relief Bill
Representative Angie Craig (D-Minn.) has become the second Democrat to sign on as a cosponsor of the Short Line Railroad Relief Act, H.R. 3782, introduced by Rep. Byron Donalds (R-Fla.).
Craig joins fellow Democrat Rep. Earl Blumenauer (D-Ore.) and 14 Republicans in support of the bill, which would establish a federally funded relief program to help short line railroads recover from catastrophic natural disasters.
ASLRRA strongly supports the bill, and the Association's government affairs team continues to work on behalf of members to build support for this program in Congress.
---

---
---

Getting to Know Executive Board Member Laura McNichol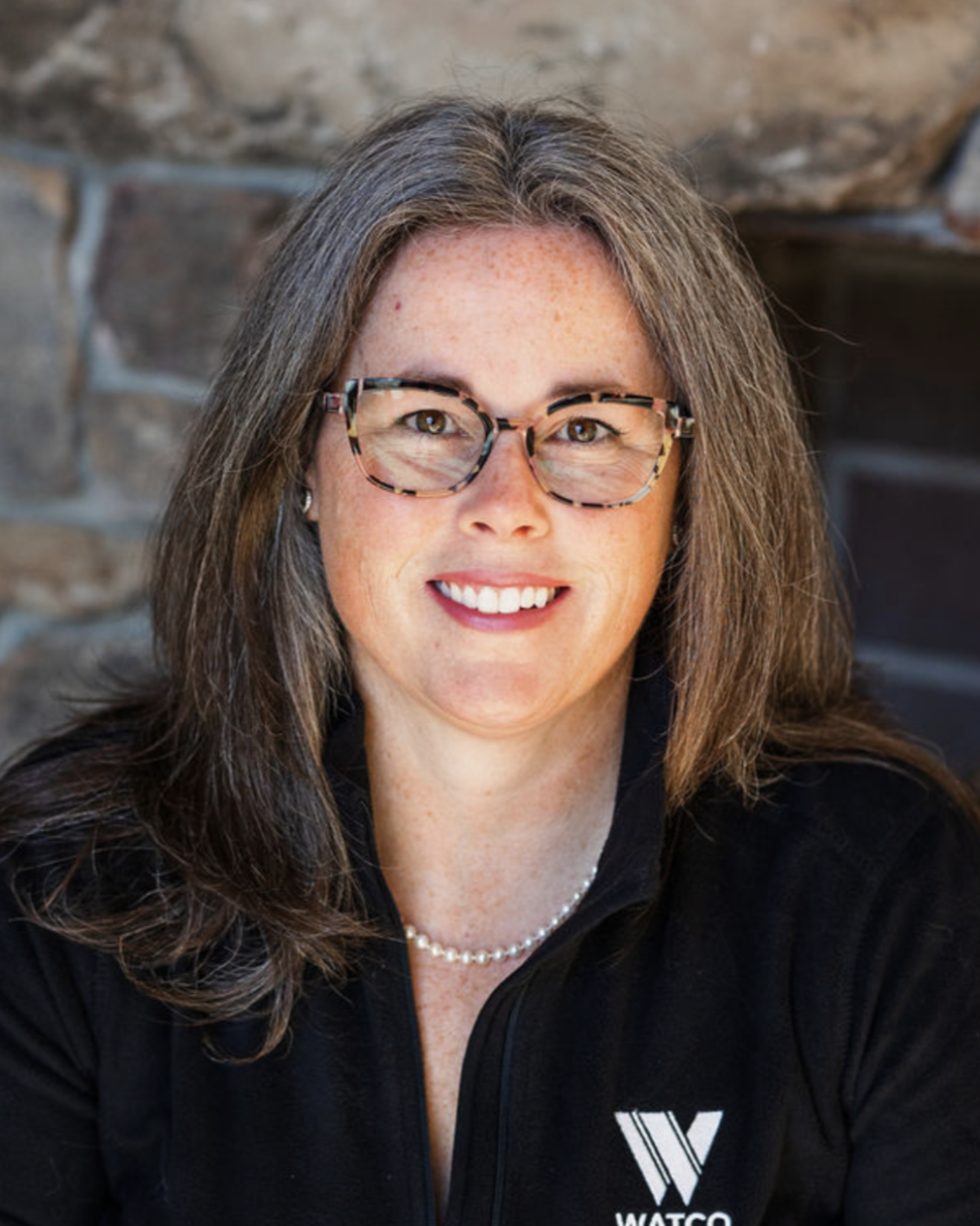 Laura McNichol, Watco.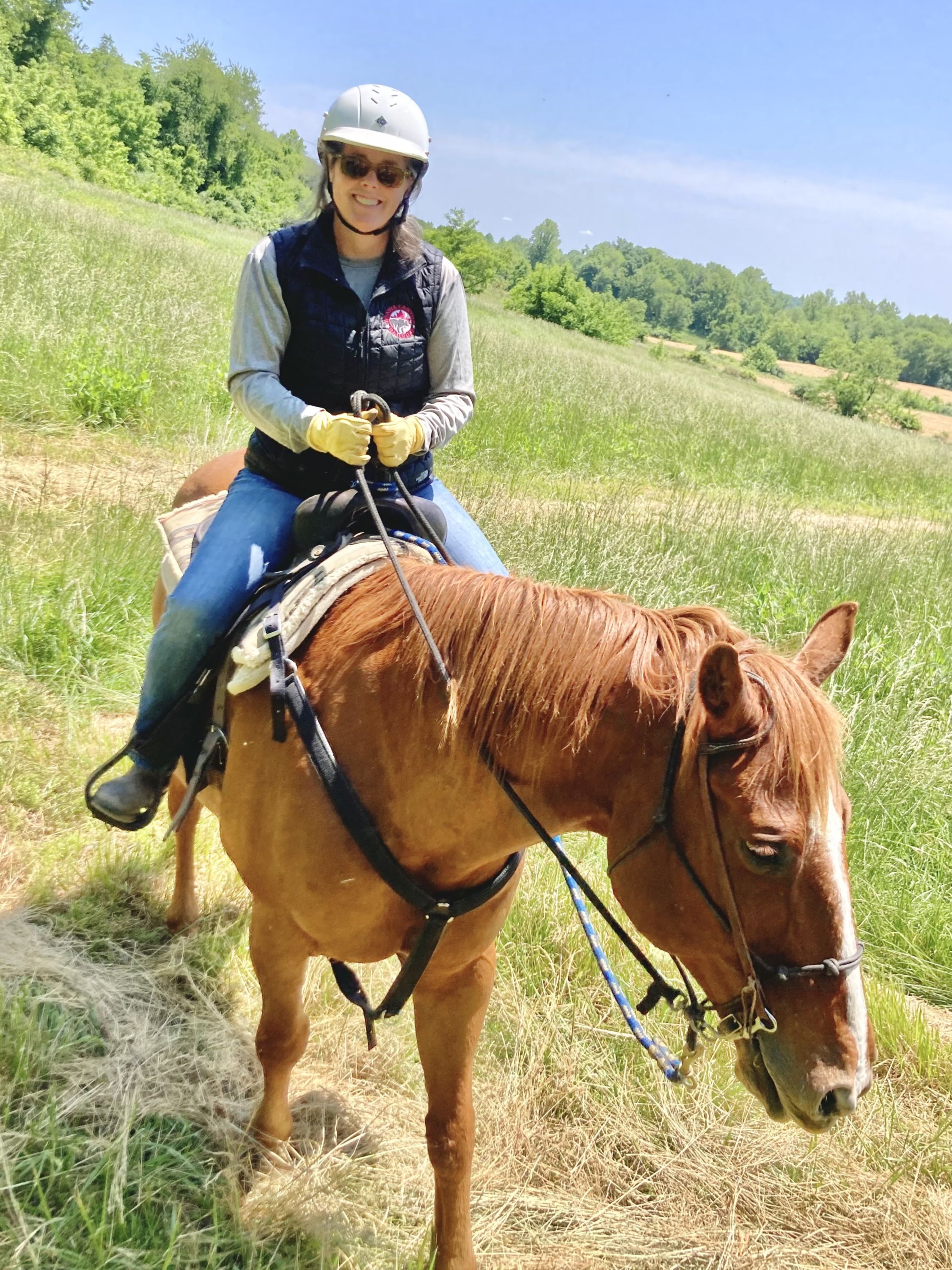 In her spare time, Laura enjoys horseback riding.
Continuing ASLRRA's profiles of the board members elected to new leadership positions, this week the Association features Watco Senior Vice President and Chief Sustainability Officer Laura McNichol.
McNichol was recently named the ASLRRA Executive Committee's at-large, large railroad holding company board representative. She is also active on several ASLRRA committees, serving as vice chair of the Legislative Policy Committee and participating as a member of the Finance and Administration and Environmental Committees.
ASLRRA: What made you get involved/has kept you involved with ASLRRA?
McNichol: Watco has a vested interest in the success of the short line association. Over our years of membership, we found that ASLRRA's work is critical to our business. As we see what is happening in Washington, DC today related to rail safety, ensuring proposals that end up in law make sense by focusing on legitimate safety benefits or advancing short lines' ability to invest in our infrastructure allowing us to safely and efficiently serve our customers. We are incredibly grateful to the association for all they do to advance our industry.
ASLRRA: What got you into railroading?
McNichol: I started in the industry in 2006, working for GoRail, an advocacy organization created to support the freight rail industry from a stakeholder perspective. The work I did for GoRail in fundraising opened the door for me to join R.J. Corman Railroad Group in 2014. I loved my time at Corman and the wonderful people I was honored to learn from and work alongside. That path led to me Watco. I am at more than six amazing years here and continuing my journey of assisting a vast network of good, hard-working people who support all of Watco's businesses.
ASLRRA: What do you see as the most valuable benefit to be had by joining/participating in ASLRRA?
McNichol: While there are more than a few valuable benefits of being a member of the ASLRRA, a couple rise to the top as being of significant value to both Watco and myself individually. First, the relationships we gain across this vast network of entrepreneurs who make up our short line railroad industry, including all the wonderful individuals who show up each day to support us as the ASLRRA staff. Another key benefit is the work we put in together advancing policies that support short lines – like 45G and CRISI – and protect us against threats to our businesses such as short-sighted, hastily drafted policies that could be overly burdensome without providing a significant safety benefit like mandatory two crew proposals.
ASLRRA: How have you seen the industry change since you became involved in it?
McNichol: Certainly in my time there have been big transformational tools made available to our short lines: the passage of 45G without an expiration after all those years of lobbying for extensions, often times retroactively; the monumental amount of funding made available to short lines through the FRA's CRISI program; and maybe less related to the ASLRRA but work we have been able to do collectively in the states to advance policies modeled after the federal 45G short line tax credit.
ASLRRA: As you take up this new leadership role, what will be your personal mission/goals/ideas that you would like to see the Association and industry move toward?
McNichol: I will continue supporting the organization and its members both in time and effort. And, of course, whatever Chuck Baker tells me to do.
ASLRRA: What do you consider to be your superpower?
McNichol: Since this is a hard one for me, I asked my long-time colleague Curtis Sloan what he would say if asked this about me. The following was his reply, "One of Laura's most impressive superpowers is that because of her ability to connect with people, she can get away with saying things to people that almost no one else can. She always does it with a smile, and you always know it's coming from a good place, but she can cut directly to the heart of the matter with anyone at any time."
ASLRRA Welcomes New Member Discount Program Preferred Provider ISB Global Services
ISB Global Services (ISB) is ASLRRA's newest Member Discount Program Preferred Provider, providing Association railroad and supplier members with a suite of employment background screening products allowing them to gather appropriate and accurate information while remaining compliant with privacy legislation.
"Our industry places safety above all other priorities," said ASLRRA President Chuck Baker. "Ensuring that our employees are adequately screened, and that our locations are secure is one of the many ways the short line industry ensures safe operations. ISB Global Service's commitment to safeguarding trust and integrity in the modern workforce, coupled with a robust suite of product options, drove their selection to our exclusive list of Member Discount Program partners."
Companies will be able to use ISB as a one-stop shop for employment screening services including employment history verification, education and professional credential verification, domestic terrorism watchlist searches, motor vehicle records search and more. ISB is also able to provide cargo loss and supply chain security tools and mobile identity verification for secure access to facilities.
"On behalf of ISB Global Services, I would like to extend my heartfelt gratitude to the American Short Line and Regional Railroad Association for their extremely valuable partnership. Their collaboration has played a crucial role in strengthening our efforts to provide cutting-edge background screening and compliance solutions to the railroad industry. Together, we can offer a safer and more trustworthy environment for all employees and stakeholders. We are honored to work alongside such a respected organization and look forward to the continued success that our partnership will bring," said Han Koren, CEO, ISB Global Services.
Members can access product details and members-only pricing by logging in to ASLRRA's Member Discount webpage. To join ASLRRA's Member Discount Program, contact ASLRRA Senior Vice President, Education and Business Sabrina Waiss.
Find Disaster Preparedness Resources on ASLRRA's Website
With the 2023 hurricane season underway, it is imperative that railroads be prepared for severe weather events and other natural disasters that could significantly impact operations.
ASLRRA, with support from railroad and supplier members, has assembled essential templates and checklists to assist members in developing response plans that can be put in place and used as training tools before disaster strikes, as well as emergency response tools and resources to aid in the recovery process in the aftermath of a catastrophic event.
Available resources on the Association's Disaster Preparedness page include disaster planning, hazmat response and instructions on accessing an emergency docket, in addition to links to other government websites. ASLRRA members may download materials directly from the website. Find the Disaster Preparedness page under the Safety & Compliance tab.
---

Sign Up to Sponsor ASLRRA's Regional Meetings
ASLRRA's regional meetings will take place this fall, and the Association continues to welcome sponsors for all fall events. Sponsorships come with many benefits for companies, including mentions on ASLRRA's website and social media profiles. Companies looking to sponsor ASLRRA's regional meetings should contact ASLRRA's Vice President, Meetings Amy Westerman.
Those who are primarily interested in attending ASLRRA's fall events can now register for both meetings, and the Finance and Administration Seminar and General Counsel Symposium, with early bird rates available.
The Central and Pacific Region Meeting will be held Sept. 26 to 28 in Long Beach, California, while the Eastern and Southern Region Meeting will take place Nov. 7 to 9 in Lexington, Kentucky. The Association will also host its Finance and Administration Seminar and General Counsel Symposium in conjunction with the Eastern and Southern Region Meeting in Kentucky.
For those who attend the Eastern and Southern Region Meeting, ASLRRA member parent company R.J. Corman Railroad Group will offer an optional facility tour and lunch on the final day of the meeting.
At the Central and Pacific Region Meeting, ASLRRA will also offer its Leadership Development Training Seminar – Regulatory Module. Seminar registration includes two days of training and a hosted evening reception with vendors and attendees of the regional meeting. The Association also offers scholarships that can help cover training registration fees and travel and lodging costs.
Discounted Room Rates End July 3 for ASLRRA's Joint Committee Meeting
Registration is still open for the Joint Committee Meeting in Anchorage, Alaska on August 21 to 23. The last chance to receive the discounted room rate at the Residence Inn is July 3.
The meeting offers Association members, particularly those who serve on ASLRRA committees, an opportunity to gather and discuss issues impacting the short line and regional railroad industry across a number of key topic areas.
ASLRRA members Alaska Railroad and Wabtec will be sponsoring events at the meeting; Alaska Railroad is sponsoring a train excursion and breakfast on the train ride, while Wabtec is sponsoring a Tuesday lunch at the meeting venue.
ASLRRA members who are not a part of committees but are interested in learning more about how they work and potentially joining one are welcome to attend. Visit our website to learn more or register.
---

---
---

ASLRRA Staff Travels Nationwide on Behalf of Association Members
The Association's staff regularly attends meetings and events, whether to address rail industry issues, pursue advocacy efforts or work on projects to benefit members.
This week, Vice President, Data and Technology Fred Oelsner attended the quarterly in-person meeting of the Association of American Railroads (AAR) Northeast Corridor Positive Train Control (PTC) Committee at Moynihan Train Station in New York. Along with regular committee business related to the operation of PTC along the corridor, Oelsner and other members of the committee met with Federal Railroad Administration (FRA) staff.
Senior Vice President, Safety, Regulatory and Environmental Policy Jo Strang and Vice President, Safety and Compliance JR Gelnar participated in the confidential close call reporting system (C3RS) Railroad Safety Advisory Committee (RSAC) working group meetings this week. Meeting participants worked on reviewing and revising C3RS implementation and a Memoranda of Understanding (MOU).
In addition, Senior Vice President, Membership and Business Development Kathy Keeney, Vice President, Meetings Amy Westerman and Manager, Membership and Technology Danialle Lovik traveled to Kansas City, Missouri this week to begin the planning for the 2024 ASLRRA Annual Conference and Exhibition. They will be touring area hotels, golf courses and the Kansas City convention center.
---

Upcoming Webinars
Senior Policy Executive Adviser to the National Drug and Alcohol Screening Association Patrice Kelly will speak with webinar participants about the U.S. Department of Transportation's (DOT) newly published final rule to permit oral fluid drug testing. The rule will take effect when two laboratories are certified by the Department of Health and Human Services to conduct oral fluid testing. There are also other changes to the DOT's regulation for the procedural aspects of drug testing. This webinar is scheduled for 90 minutes to allow ample time for questions at the end of the presentation.
Other speakers include Mitch Harris, Vice President Safety & Compliance, Rio Grande Pacific Corporation; Holly Rainwater, CEAP, DOT Substance Abuse Professional (SAP), Lifeloc Master Trainer, Vice-President Drug and Alcohol Programs, Spark TS and Jo Strang, Senior VP, Safety, Regulatory, and Environmental Policy.
On-Demand Webinars
ASLRRA's Regulatory Webinars Boost
Regulatory webinars are an important resource for ASLRRA members looking to deepen their knowledge of federal rules and requirements. ASLRRA's On-Demand Webinar Library features a variety of recordings in the regulatory category, including a three-part webinar series on 49 CFR Part 225, Railroad Accidents and Incidents, presented by the Federal Railroad Administration's Mike Wissman and Jim Cassatt. Look for the following titles:
Part 225 Back to Basics, Part 1: Injuries
Part 225 Back to Basics, Part 2: Rail Equipment
Part 225 Back to Basics, Part 3: Highway-Rail Grade Crossing
Find these and nearly 200 other recordings online. On-demand webinars are available at any time to ASLRRA members.
Have an Idea for a Future Webinar?
ASLRRA also welcomes suggestions for new webinar content. Members with industry-specific expertise can contact Senior Vice President, Education and Business Sabrina Waiss to discuss opportunities for presenting educational content via the webinar platform. Thanks to generous sponsors, the Association's webinars are generally free to members.
Click here to learn more about ASLRRA's education offerings.
---

July and August 2023: Illinois RailTEC Offers Railway Engineering Short Courses
The University of Illinois at Urbana-Champaign's Rail Transportation and Engineering Center (RailTEC) is offering two virtual RailTEC Short Courses this summer.
Track Engineering Fundamentals will take place July 24-27 and cover track structural analysis and design, track standards and inspections, track maintenance technologies and more.
Railroad Project Design will take place July 31 to August 3 and cover horizontal and vertical track geometry, location referencing and track charts, project phasing and cost estimation and more. Both courses offer 14 professional development hours to attendees.
Click here for more information or here to register for the courses.
Short Line Safety Institute Releases New Safety Tip and Minute Video
The Short Line Safety Institute (SLSI) has published a new hazardous materials (hazmat) safety tip and minute video focused on railroad right-of-way precautions. The resources provide information to help first responders stay safe at the scene of a railroad accident or incident.
In particular, the information explains how first responders should take precautions around train traffic and how they can take steps to ensure personal safety both generally and specifically around a derailment or collision site.
These resources are available to all at the above links. Other safety resources can be found on SLSI's website, including additional safety tips, minute videos and more comprehensive training videos, templates and more.
Click here for a calendar of industry events.
---
Views & News is published by American Short Line and Regional Railroad Association.
Please contact Amy Krouse, editor, with questions or comments.