---

Senate Commerce Committee Marks Up Railway Safety Act
Today, the Senate Commerce Committee took up the Railway Safety Act (S.576), the Brown-Vance bill. The ASLRRA Government Affairs team has been working closely with both sides of the aisle to ensure that impacts on small short line railroads would be understood and considered.
Although significant progress was made in early discussions, there remain elements of the bill that are concerning specifically for short lines and for the freight industry as additional proposed regulations could impact the fluidity of the supply chain, and the costs of operations, which would be passed along in costs to shippers, with further impacts to our industry, and the public, due to modal shift.
ASLRRA issued the following statement following the conclusion of the hearing:
"ASLRRA and its members have worked closely with various stakeholders and members of the Commerce Committee on both sides of the aisle on S.576 as it was modified. The bill as approved in Committee today represents meaningful progress towards recognizing the unique needs of smaller freight railroads across the country and mitigates many of the unintended consequences that we were concerned about," said ASLRRA President Chuck Baker.
"However, due to the interconnected nature of the U.S. freight rail system, short lines are still apprehensive that this broad set of proposed new regulations would have repercussions throughout the supply chain, may ensnare smaller railroads directly regardless of the legislation's intent, and that funding proposals in the legislation may diminish opportunities for short line safety improvements."
"We pledge to continue working diligently and in good faith with members of Congress, as they have with us, to address all remaining concerns as the bill moves forward."
Limited Number of Spots Newly Available for ASLRRA's May Training Seminar
ASLRRA will be able to accommodate 10 additional participants at its Part 228 and Part 240-242 training seminar May 23 to 24 in Phoenix, Arizona. Register online today to take advantage of this opportunity.
The seminar will discuss hours-of-service requirements and the engineer and conductor certification process and audit findings. In particular, attendees will learn about proper recordkeeping for hours of service; how the Federal Railroad Administration (FRA) performs a Part 240-242 audit and more. Presenters include ASLRRA Vice President of Safety and Compliance JR Gelnar, FRA Hours of Service Specialist William Smith and FRA Program Manager, Engineer and Conductor Certification Kevin Lewis.
Also, individuals attending this seminar could be eligible for a scholarship from ASLRRA's Short Line Education Fund. Employees of small railroads can be awarded up to $1,200 to cover registration fees and travel and lodging costs. Click here to apply for a scholarship.
---

---
---

FRA Safety Bulletin Discusses Recent Train Collision Due to Misaligned Switch
A new Federal Railroad Administration (FRA) Safety Bulletin addresses a recent train collision involving a misaligned switch.
The incident occurred April 16, when a train operating at speed in dark territory, a section of track not controlled by signals, encountered a switch leading to a yard track occupied by a stationary train. The resulting collision seriously injured both crew members and derailed three locomotives and 12 grain cars.
While the FRA's investigation continues, the agency wanted to remind railroads about ways to ensure safe operation of hand-operated main track switches. These recommendations include conducting proper training and periodic oversight, guarding against complacency, ensuring clear verbal communication among crewmembers to confirm switch position, and more.
---

---
---

Baker to Testify at House Transportation Committee Hearing on the National Supply Chain
ASLRRA President Chuck Baker will testify tomorrow at a House Committee on Transportation and Infrastructure Hearing titled "Getting Back on Track: Exploring Rail Supply Chain Resilience and Challenges."
The hearing will discuss the most recent issues affecting the national supply chain, with Baker's testimony focusing on the critical role short lines play in the supply chain. In particular, Baker will highlight the ways short lines act as economic engines, community partners and environmental stewards.
Baker's testimony will also convey short lines' strong safety record and detail ways the industry has worked to further improve safety performance, aided in part by funding opportunities provided through the U.S. Department of Transportation.
In keeping with the hearing's focus on supply chain issues, Baker will outline how Congressional action can bolster the supply chain while improving the safety of the freight railroad industry.
Also testifying at the hearing are Association of American Railroads President Ian Jefferies, American Chemistry Council President Chris Jahn, Transportation Trades Department, AFL-CIO President Greg Regan and Reason Foundation Senior Transportation Policy Analyst Marc Scribner.
Click here for a link to view the hearing live, and click here to read Baker's written testimony.
Registration for Short Line Railroad Advocacy Day Ends Today
ASLRRA looks forward to its railroad and associate business members engaging with Congress on May 17 – Short Line Railroad Advocacy Day. The deadline for registration is May 10 at 11:59 p.m. Join us to ensure that Congress understands our priorities.
---

Know a company that would benefit from joining and participating in ASLRRA? Please contact ASLRRA's Senior Vice President of Membership and Business Development Kathy Keeney via email or on (202) 585-3439.
ASLRRA Welcomes New Associate Business Member Double R Inc.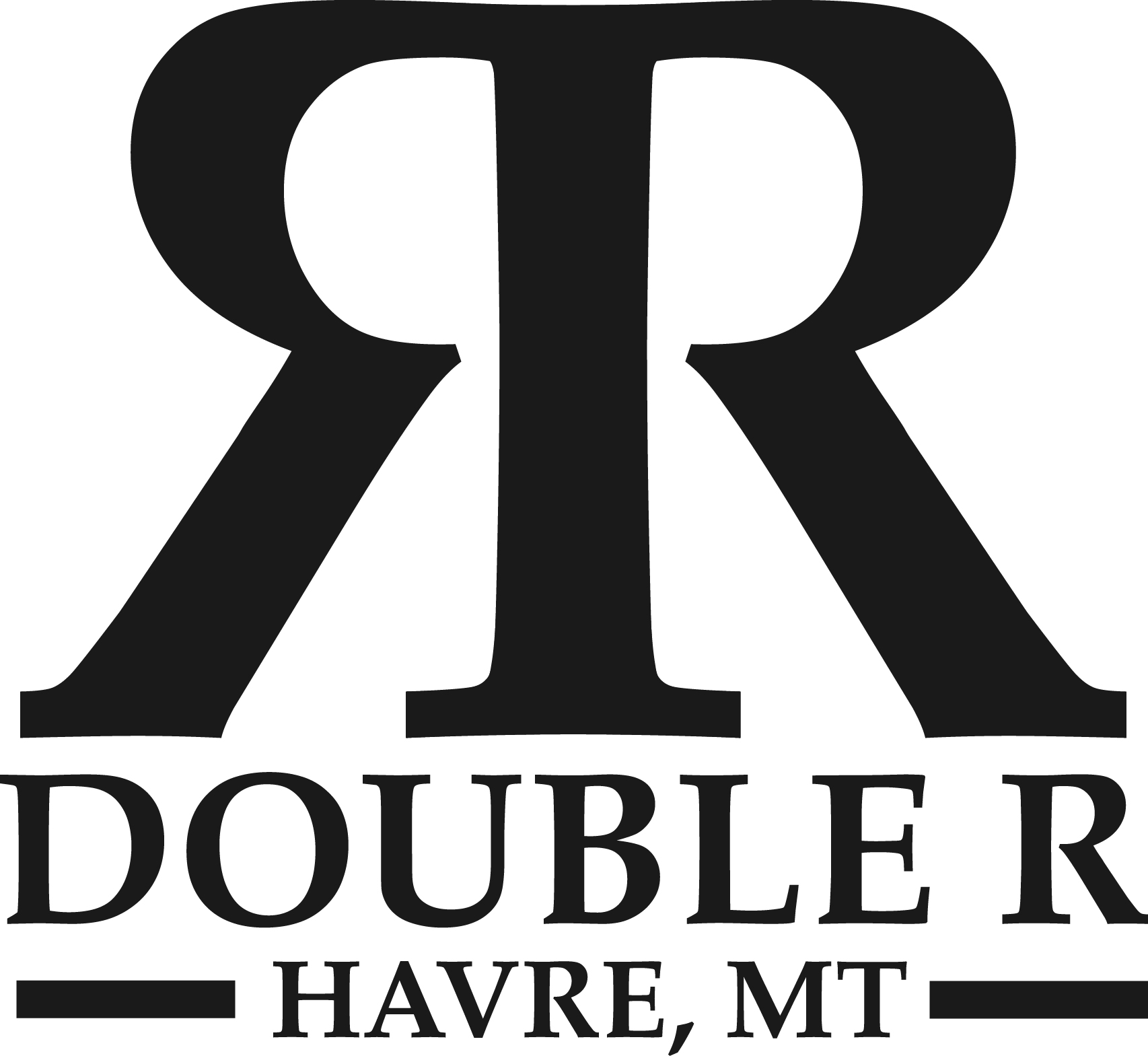 Double R Inc., based in Havre, Montana, is a full-service railroad contractor. Services include new track construction, tie replacements, crossing/switch installations, site repairs and development. It also performs ballast replacement, track rehabilitation, panel building and derailment and installation services. President Kari Riley is our primary contact and can be reached on (406) 265-4228.
---

Discount Program Offers Products and Services at Preferred Pricing
The money saved using ASLRRA's Member Discount Program Preferred Providers could pay for annual dues and then some. ASLRRA's Member Discount Program leverages the buying power of all association members to secure discounted pricing on essential business products and services.
From personal protective equipment and railroad tie inspections to drug and alcohol testing programs and grant writing services, ASLRRA's Discount Program Partners have you covered. Visit aslrra.org/discounts for details and start saving today!
Interested in Becoming a Preferred Provider?
ASLRRA is seeking to add new products and services to its Member Discount Program offerings, and we would like to hear from you! The program is open exclusively to ASLRRA associate members who are committed to providing exceptional service along with volume discounts to short line railroads. Preferred Providers benefit from a broad range of marketing and promotional activities, including visibility on ASLRRA's website and in print and electronic communications. Interested companies may contact Sabrina Waiss for more information on becoming a Preferred Provider.
Resources Help Members Comply with Federal Training Requirements
ASLRRA strives to assist members with industry best practices and compliance throughout their operations by offering a wealth of safety and compliance resources. Training videos are a popular and important safety resource available as a direct download from the Association website.
The Post-Accident Toxicological Testing Video is an interactive training video that provides instruction on when and how to administer post-accident drug and alcohol tests. ASLRRA also offers a Reasonable Suspicion Drug & Alcohol Signs and Symptoms Video that provides detailed direction on drug and alcohol testing guidelines.
Visit www.aslrra.org/safety to access the full complement of safety and compliance tools, resources and information available from the ASLRRA.
ASLRRA's Regional Meetings Scheduled for September and November
ASLRRA's Central and Pacific Region Meeting will take place Sept. 26 to 28 in Long Beach, California, and the Eastern and Southern Region Meeting will take place November 7 to 9 in Lexington, Kentucky. The Association will also host its Finance and Administration Seminar and General Counsel Symposium in conjunction with the Eastern and Southern Region Meeting in Kentucky. Watch for more information to come, with registration expected to open in the summer.
---

Baker Talks Short Lines on AREMA Podcast, in May Column
ASLRRA President Chuck Baker is featured this month in two media outlets, discussing short lines, the short line freight railroad industry and addressing freight rail safety issues.
On May 4, Baker participated in a Platform Chat podcast interview with Walt Bleser and the American Railway Engineering and Maintenance-of-Way Association (AREMA). Baker gave an overview of short line freight railroads and he and Bleser discussed the roles trade associations and associations like AREMA play in the rail industry. Click here to listen to Baker's interview.
In his ASLRRA Perspective column for the May issue of Railway Age magazine, Baker examines ways to improve rail industry safety. From a short line perspective, some of the most significant safety issues can be addressed by investing in track and other infrastructure upgrades. Baker calls for robust funding for programs like Consolidated Rail Infrastructure and Safety Improvements (CRISI) grants, organizations like the Short Line Safety Institute and initiatives like RailPulse.
---

---
---

Upcoming Webinars
Trenchless Culvert Rehabilitation - Design and Installation Methodology– May 31, 2023
This webinar will focus on the leading causes of culvert and stormwater structural failure, the prevalence of trenchless rehabilitation methods, trenchless project considerations, and the design & installation methodologies of utilizing smooth-wall carbon steel structural rehabilitation solutions. This webinar is free for ASLRRA members.
Thank you to Precision Pipe & Products, Inc. for sponsoring this webinar.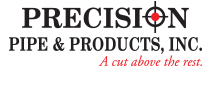 ASLRRA's Webinar Program One of the Association's Top-Rated Member Benefits
ASLRRA's education and training team has worked diligently to improve the Association's webinar program, resulting in significant growth over the past five years. These webinars are now one of ASLRRA members' most highly ranked, highly valued benefits.
In addition to a steady stream of engaging live webinar content, ASLRRA maintains a robust library of recorded webinars. There are nearly 200 recordings available in ASLRRA's On-Demand Webinar Library, which members can access at any time. These webinars cover a wide range of topics including regulatory compliance, railcar maintenance, sustainability efforts and the grant-application process.
Most of the recordings also have a copy of the accompanying PDF presentation available for download. Visit ASLRRA's webinar homepage and log in to view all the on-demand offerings in the Association's webinar library.
ASLRRA also welcomes suggestions for new webinar content. Members with industry-specific expertise can contact Senior Vice President, Education and Business Sabrina Waiss to discuss opportunities for presenting educational content via the webinar platform. Thanks to generous sponsors, the Association's webinars are generally free to members.
Click here to learn more about ASLRRA's education offerings.
---

June 23: Everett Railroad to Host Managers' Luncheon in Pennsylvania
Alan Maples, president of ASLRRA member Everett Railroad Company, will host a luncheon for short line manager and operating supervisors on June 23 in Hollidaysburg, Pennsylvania.
The luncheon will serve as a networking event for managers and supervisors in the mid-Atlantic area who may not have had the opportunity to attend an ASLRRA meeting or annual conference. ASLRRA Vice President of Safety and Compliance JR Gelnar will attend to provide participants an industry update and answer questions.
After the lunch, attendees can participate in a train ride on the Everett Railroad. There is no charge for the event, but space is limited. Anyone interested in attending must email Everett Railroad Business Manager Jamie Winters at jamie.winters@everettrailroad.com.
Three Short Line Industry Leaders Honored as Readers' Most Influential
The May issue of Railway Age magazine features profiles of each of the 2023 Readers' Most Influential Leaders. Included on the list are leaders at ASLRRA-member companies. They are Erika Bruhnke, vice president of training services at RailPros, Pete Claussen, chairman of Gulf & Ohio Railways and Andrew Muller Jr., founder and CEO of Reading & Northern Railroad (RBMN).
Bruhnke, one of only two women honored this year, was recognized for her work leading RailPros' training and media services divisions. She is responsible for creating and delivering rail safety programs to contractors and railroad employees while also supporting the training needs of RailPros staff.
Claussen's profile highlighted his lifetime of work in the railroad industry. ASLRRA inducted Claussen into its Short Line Railroad Industry Hall of Fame at its annual conference in April. Meanwhile, Muller's work at the helm of RBMN garnered his recognition. The railroad has won Railway Age's Regional Railroad of the Year Award four times, most recently in 2020, and was an ASLRRA Business Development Award winner this year.
Click here for a calendar of industry events.
---
Views & News is published by American Short Line and Regional Railroad Association.
Please contact Amy Krouse, editor, with questions or comments.