---
Issue Highlights:
Regulatory – ASLRRA supports RSTAC recommendation to STB concerning boxcar fleet
Legislative – Joint letter opposes House's proposed limitation on RRB administrative funding
New Members – The Association welcomes new member Viance
Announcements – ASLRRA Preferred Providers can assist with New York, Kansas state grant applications
ASLRRA Events – Sponsorships welcomed for Finance & Administration Seminar and General Counsel Symposium
Industry Events – Limited space remains in SLSI leadership classes

---
---

ASLRRA Committee Profile: The Young Professionals Committee Works to Foster the Rail Industry's Up-and-Coming Leaders
There are 14 standing committees that guide the work of the Association. With several committees gathering at the Joint Committee Meeting in Alaska in August and the regional meetings in the fall, we are telling readers about the many contributions of these groups to ASLRRA.
The Young Professionals (YP) Committee is made up of members under the age of 40 and mentors who would like to get involved with the ASLRRA by guiding younger members and showing them how to integrate into the Association and the rail industry.
The YP Committee is open to every ASLRRA member, both railroads and suppliers. However, officers and voting members must be under the age of 40. Those who do not meet the age requirement can still join the committee as a mentor to help lead the way for new rail-industry employees.
The committee's mission is to ensure ASLRRA's young members and mentors can meet, communicate and build skills through training and the guidance of experienced leaders and colleagues. This will result in ASLRRA young professionals developing into stronger leaders by learning vital skills, sharing experiences, and forging connections with each other for support, gaining mentors for advice. The committee's goal is to help young professionals enhance their skills and develop as leaders for their own companies.
To hold true to our mission, the committee hosts the First Timers meeting at ASLRRA's annual conference to welcome new members to ASLRRA. At the Association's regional meetings, the YP Committee hosts networking happy hours before the opening reception. There are also virtual and in-person committee meetings throughout the year.
To give back to the ASLRRA, the YP Committee hosted an Operation Lifesaver training session at the 2023 Annual Conference which allowed ASLRRA members to become trained Operation Lifesaver Volunteers. The committee also presents several breakout sessions each year at the annual conference that provide generalized education for all ages, focused on business development, networking and professional growth.
For more information about the Young Professionals Committee, please contact Committee Chair Chelsea Sweet at cms@bcpllc.com.
Learn Firsthand About the YP Committee at the Joint Committee Meeting in August
The YP Committee will meet at the Joint Committee Meeting in Anchorage, Alaska on August 21 to 23. ASLRRA members who are not a part of committees but are interested in learning more about how they work and potentially joining one are welcome to attend. Follow this link to learn more or register.
---

RRB Q&A Focuses on Annual Financial Report
The Railroad Retirement Board (RRB) discusses its annual financial reports in the August edition of the agency's Question and Answer (Q&A) series.
Every year the RRB must submit a financial report to Congress. The Q&A summarizes the report's findings, with information that includes a description of the financial condition of the railroad retirement and unemployment insurance systems.
ASLRRA Supports RSTAC Recommendation Concerning Evaluation of Nation's Boxcar Fleet
ASLRRA has weighed in on a recommendation from the Railroad-Shipper Transportation Advisory Council (RSTAC) to the Surface Transportation Board (STB) suggesting that the agency examine issues related to the boxcar fleet, current and future boxcar availability and incentives to invest in new boxcars.
In a letter to STB Chairman Martin Oberman, ASLRRA conveyed its support for a review and consideration of box car fleet issues but stops short of petitioning the STB to pursue official rulemaking. ASLRRA suggests such a review should consider, among other things, ways to promote replacement of the boxcar fleet and options to improve the efficiency of the fleet for all stakeholders going forward.
---

---
---

ASLRRA Communicates Opposition to House Bills Allowing Heavier Trucks
ASLRRA sent a letter to the chairs and ranking members of the House Appropriations, Transportation and Infrastructure, and Agriculture Committees informing them of the Association's opposition to two pending House bills that would allow heavier trucks on U.S. interstate highways.
The Association highlights the dangers of heavier trucks on the nation's roads. These include more deadly crashes, significant wear and tear on public roadways, reduced supply chain efficiency and higher transportation costs for consumers.
ASLRRA notes it is one of a large and diverse group of organizations against larger trucks, including those representing law enforcement, local governments, first responders, organized labor, independent truck drivers and others. Click here to learn more about ASLRRA's position on larger trucks or click here to view the Association's position paper.
Call for CABT Letter Signatories Continues
As part of its efforts to communicate the hazards of allowing heavier trucks on U.S. interstate highways, ASLRRA is encouraging its members to reach out to local government officials to have them sign a letter to members of Congress from the Coalition Against Bigger Trucks (CABT). The letter urges lawmakers to oppose legislation that would allow longer or heavier trucks on interstate highways.
CABT sent a version of the same letter to Congress in 2019, signed by over 1,000 local government officials. Those looking to share the letter can copy and send this link. History shows this type of grassroots effort is instrumental in advancing smart freight policy.
ASLRRA, AAR, TTD Urge Adoption of Senate's Railroad Retirement Board Funding Limitations
ASLRRA joined the Association of American Railroads (AAR) and the Transportation Trades Department, AFL-CIO (TTD) in a letter to leaders of the House and Senate Appropriations Committees concerning each group's proposed limitation on administrative funding for the Railroad Retirement Board (RRB).
The letter expresses strong opposition to the limitation in the House's Labor, Health and Human Services, Education, and Related Agencies (Labor-HHS) appropriations bill, urging instead that the Senate's limitation for the RRB in its Labor-HHS bill be adopted.
The House proposes capping administrative funding for the RRB at $103 million in fiscal year 2024, $25 million below fiscal year 2023 levels and over $35 million less than what was in President Joe Biden's fiscal year 2024 budget request. With the House's funding cut, the RRB would have to eliminate 23 percent of its current workforce, which would have drastic implications on processing times and services for beneficiaries.
The letter also points out that the House's limitation does not reduce federal spending, because most of the RRB's funding comes from payroll taxes paid by railroad employers and railroad employees. Nor does the funding limitation reduce the amount of taxes paid into the fund by railroads or railroad workers.
---

---
---

Know a company that would benefit from joining and participating in ASLRRA? Please contact ASLRRA's Senior Vice President of Membership and Business Development Kathy Keeney via email or on (202) 585-3439.
ASLRRA Welcomes Viance as Associate Business Member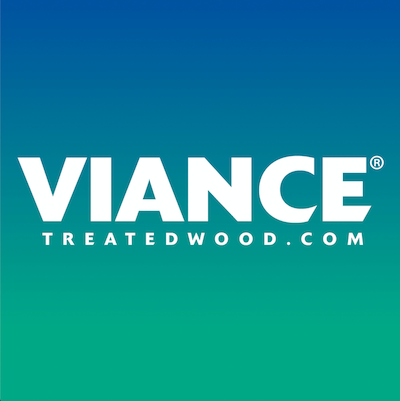 Viance, LLC, based in Charlotte, North Carolina, supplies industrial wood preservatives to the utility and railroad industries. Formed in 2006, the company provides an extensive range of advanced wood treatment technologies and services to the global wood preservation industry and believes wood preservatives are more effective and more environmentally friendly than other alternatives. Our primary contact is Bob Baeppler, Business Development Manager – Industrial Products, who can be reached on (704) 497-0592. Many thanks to our friends at the Railway Tie Association for recommending that they join ASLRRA.
---

Provide Feedback on Views & News by Completing a Brief Survey
ASLRRA is gathering feedback on its weekly Views & News e-newsletter to learn more about how readers perceive the newsletter and the information it provides. Please follow this link to complete a brief, five-minute survey.
Survey results will help the Association's communications team learn more about reader preferences and interests and understand whether changes are needed to help the newsletter better meet readers' needs.
ASLRRA's Preferred Providers Can Help Members Apply to Grant Programs in New York, Kansas
New York and Kansas are two of several states offering grant funding for freight rail and port improvement projects. The application period for both state programs are currently open, with New York accepting applications for its Passenger and Freight Rail Assistance Program (PFRAP) until Oct. 6 and Kansas accepting applications for its Rail Service Improvement Program until Sept. 1.
New York's PFRAP will make approximately $121.6 million available for freight, intercity passenger, tourist rail and port facility projects. Eligible port projects include upgrades to a port's internal rail lines. Compared to New York, the Kansas rail grant program is specifically for Class II and III railroads and eligible port authorities. Kansas will make $10 million available for projects that improve the safety, efficiency and sustainability of the state's rail network.
To help members navigate the complicated world of grant funding, ASLRRA's Member Discount Program features vetted Preferred Providers who offer grant-writing assistance at special rates. The experts at Bergmann and HDR can help Association members of all experience levels and at all stages in the grant-writing process create competitive applications for their proposed projects. Using the link above, click on the Bergmann or HDR logos to log in and learn more about each of ASLRRA's Member Discount Program providers.
Training Videos Help Members Comply with Federal Training Requirements
ASLRRA strives to assist members with industry best practices and compliance throughout their operations by offering a wealth of safety and compliance resources. Training videos are a popular and important safety resource available as a direct download from the Association website.
The Post-Accident Toxicological Testing Video is an interactive training video that provides instruction on when and how to administer post-accident drug and alcohol tests. ASLRRA also offers a Reasonable Suspicion Drug & Alcohol Signs and Symptoms Video that provides detailed direction on drug and alcohol testing guidelines.
Visit www.aslrra.org/safety to access the full complement of safety and compliance tools, resources and information available from the ASLRRA.
---

Central and Pacific Region Meeting Features Variety of Speakers – Take Advantage of Early Bird Pricing: Register by Friday, August 4
The agenda for ASLRRA's Central and Pacific Region Meeting includes general and breakout sessions with dynamic industry- and subject-matter-expert speakers representing the Association, federal agencies, ASLRRA railroad members, Class I railroads and more.
General sessions will cover a wide range of topics. ASLRRA President Chuck Baker will moderate a short line leaders panel with Alaska Railroad CEO Bill O'Leary and Rio Grande Pacific Corporation President Bob Bach. Short Line Safety Institute (SLSI) Executive Director Tom Murta will also speak, providing a current and future look at SLSI. Click here to see the current agenda – more speakers and training are being added daily.
Attendees can also learn about different grant opportunities, new rail technology, cybersecurity, federal regulatory compliance and more. Follow the link above to view an agenda for the meeting or click here to register for the event. The deadline for discounted early bird registration pricing isAugust 4 at 11:59pm. Individuals are encouraged to register before fees increase after midnight Eastern time that day.
Sign On to Sponsor ASLRRA's Finance and Administration Seminar or General Counsel Symposium
ASLRRA continues to welcome sponsors for its Finance and Administration Seminar and General Counsel Symposium – two events geared toward providing railroad industry professionals in the finance, human resources and legal fields with up-to-date, industry- and craft-specific information.
Both the seminar and symposium will take place in conjunction with ASLRRA's Eastern & Southern Region Meeting in Lexington, Kentucky. The General Counsel Symposium takes place November 7 and 8 while the Finance and Administration Seminar takes place November 8 and 9. Attendees at both events can take advantage of the networking opportunities provided through the regional meeting, and participants in the symposium can register to receive continuing legal education credits.
Companies looking to sponsor ASLRRA's seminar or symposium should contact ASLRRA's Vice President, Meetings Amy Westerman.
---

---
---

Sarah Yurasko Attends Railroad Trial Counsel's Annual Meeting
ASLRRA's Senior Vice President, Law and General Counsel Sarah Yurasko attended the National Association of Railroad Trial Counsel's Annual Meeting in Boulder, Colorado July 23 to 26. Yurasko was recently appointed to the NARTC Executive Advisory Committee. Also attending the meeting was Gulf & Atlantic Railways General Counsel and Chief Legal Officer Kristin Bevil, who serves on ASLRRA's board as vice president of the Central Region.
---

Upcoming Webinars
Join Association of American Railroads (AAR) economists Luisa Fernandez-Willey and Dan Keen for a discussion of what happened with freight traffic and the economy in the first half of 2023 and learn what economic indicators to watch for as we close in on the fourth quarter and year-end.
Most short-line freight railroads are very familiar with the FRA's CRISI grant program. But there are other federal grant programs that can support freight rail investments which could be a fit for a short line railroad project. In this webinar, ASLRRA's Richard Sherman and Zach Radford will survey these programs, discussing elements like eligibility, match requirements, schedules and historical award patterns.
In this webinar, Loram Technologies Data Sciences Manager Brian Barthel and Quality and Production Manager Mitchell Christensen will focus on maintenance planning and practices designed to help optimize the life of your rail. Topics discussed include variables that cause premature rail replacement and rail grinding best practices to extend the life of rail.
Sponsored by Loram Technologies.
On-Demand Webinars
View ASLRRA's Series on FRA Part 243
Railroad safety and operations professionals will want to check out ASLRRA's three-part webinar series on FRA Part 243 training rules, presented by Mitch Harris of Rio Grande Pacific Corporation, Katie Inouye of Spark TS and ASLRRA's JR Gelnar. Look for the following titles:
FRA Part 243: Part 1 – Initial Training Requirements
FRA Part 243: Part 2 – Requirements for Compliance
FRA Part 243: Part 3 – Discussion and Q&A
Click here to access the webinar library today.
Click here to learn more about our education offerings.
---

Limited Spaces Remain in SLSI's Leading Forward Classes
Four spots remain in the Short Line Safety Institute's (SLSI) Leading Forward – Skills Development for Railroad Professionals class, formerly known as Leadership Development Training, which will be held from Aug. 22 to 24 in Chattanooga, Tennessee.
SLSI also will host a Leading Forward Class: Special Event for Women in Rail Transportation that has space for 12 additional attendees. Taking place Oct. 24 to 26 in Denver, Colorado, this special event features an emphasis on the unique issues that women in the rail workplace face.
Like all SLSI's training opportunities and resources, both courses are offered at no charge to railroads. Once registration is full, those still interested can email SLSI Director of Safety Culture Programs Sam Cotton at slsi@shortlinesafety.org to join a waitlist. Railroads can also host a regional or railroad-specific leadership training event. Contact Cotton to discuss scheduling such an event.
Click here for a calendar of industry events.
---
Views & News is published by American Short Line and Regional Railroad Association.
Please contact Amy Krouse, editor, with questions or comments.