---
Issue Highlights:
Headlines – ASLRRA expects nearly 400 attendees at regional meeting next week
Regulatory – Association files comments with PHMSA, Public Utilities Commission of Colorado
Legislative – Four more organizations share letters of support for short line relief bill
New Members – ASLRRA welcomes back member Ameristar Perimeter Security
Announcements – More member railroads demonstrate commitment to military veterans
Industry News and Events – SLSI releases newest hazmat tip on OSHA standards
---
---

Preparing to Apply for the Next Round of CRISI Funding: Working With Partners and Stakeholders
The Federal Railroad Administration (FRA) plans to open the next notice of funding opportunity (NOFO) for the Consolidated Rail Infrastructure and Safety Improvements (CRISI) program sometime between December 2023 and February 2024. To help ASLRRA members prepare for the next round of CRISI funding, the Association offers tips from Assistant Vice President, Policy and Industry Affairs Richard Sherman on items to undertake right now. This week, Sherman explores how railroads can work with partners and stakeholders on their applications.
Due Diligence Public Partner Requirements: If the railroad intends to apply through an eligible public entity, or seek matching funding from a public entity, it is important to learn their process steps and timelines for those processes. Many municipalities, for example, require a public meeting and a formal resolution to apply for a grant or commit matching funds. These meetings can be scheduled months apart and requests for an item to be on a docket may need to be processed weeks in advance. If, for some reason, you must work through a public partner's engineering and project management process, that can be a complex and slow process.
Due Diligence Other Railroad Requirements: Projects can require the permission of other railroads. A common case is where a Class II or III railroad operates a line leased from another railroad. It is important to review that lease early to determine if and how the terms will affect the project and application.
Projects that touch the property or right-of-way of another railroad, such as adding a connection, will always require their permission, and typically formal review by their engineering department. Projects that envision enabling a new service plan or service, notably those that will bring another railroad's equipment or crews onto your property, may require changed or new service and other agreements. Identify any such agreements and permissions early in the process. Ideally the application should be supported at least by correspondence with that other railroad confirming the mutual understanding of what the project will do and what agreements will be required between the parties.
Socialize the Project and Application: If the railroad intends to seek a letter of support, or perhaps direct advocacy from a stakeholder, give them an early warning. Verify their process and timelines for requesting and getting support. The Federal Railroad Administration recommends strongly that re-applications be accompanied by brand new letters of support. While letters of support can be transmitted after the application submittal date, it is much preferred that they be submitted as an attachment to your application.
ASLRRA has revamped its CRISI Grant Application Information webpage, and members can follow links on the page for more tips on preparing strong CRISI applications. ASLRRA's On-Demand Webinar Library includes CRISI-focused webinar recordings presented by subject-matter experts including representatives from the FRA. The Association's grant writing Preferred Providers can also help members complete and submit various types of grant applications.
Those who are attending ASLRRA's Eastern & Southern Regional Meeting in Lexington, Kentucky can also meet with FRA representatives at the event. The FRA will hold office hours on Nov. 8 from 1 to 5 p.m., to discuss CRISI projects and applications and other grant programs.
---

---
Large Crowd Expected at ASLRRA's Second Regional Meeting
ASLRRA expects a full house at next week's Eastern and Southern Region Meeting in Kentucky. Nearly 400 railroad industry representatives and stakeholders will gather at the Hyatt Regency Lexington for three days of committee meetings, education sessions, networking opportunities and more.
In addition, industry suppliers will be on hand to educate attendees about offerings ranging from railroad materials and construction services to employee resources and electronic recordkeeping. This is a great opportunity to work with experts on projects for the fourth quarter, and into 2024.
Individuals can still register for the event online. It is also possible to register in person at the meeting.
Meeting attendees will be able to hear from many industry and subject-matter experts on a variety of topics including hazardous materials transportation, new rail technology, grants, cybersecurity and more. There will also be opportunities to engage directly with representatives from the Federal Railroad Administration and Department of Transportation during their respective office hours.
Networking opportunities allow railroaders to interact with meeting sponsors and supplier representatives, while Sandhouse sessions are an opportunity for Eastern region members, Southern region members and suppliers to gather and discuss industry issues. ASLRRA member parent company R. J. Corman Railroad Group is also offering a lunch and a tour of their headquarters on Nov. 9.
---

ASLRRA Files Comments in PHMSA NPRM Requiring Train Consist Information
ASLRRA has filed comments in response to the Pipeline and Hazardous Materials Safety Administration's (PHMSA) notice of proposed rulemaking (NPRM) establishing requirements for real-time train consist information.
ASLRRA calls on PHMSA to exclude short lines from this rulemaking, as envisioned in the advance notice of proposed rulemaking (ANPRM) issued January 19, 2017. ASLRRA argues that the NPRM exceeds the intent of the statutory mandate under the Fixing America's Surface Transportation (FAST) Act and references an NTSB report that specifically addresses only Class Is as support for the rulemaking.
The Association adds that short lines today have procedures in place to provide accurate, real-time information regarding the identity and location of all hazardous materials on a train, and that PHMSA did not sufficiently analyze the impact of the proposed regulation on small business railroads as required by the Regulatory Flexibility Act.
ASLRRA Submits Exceptions to Rule Proposed by Public Utilities Commission of Colorado
ASLRRA submitted to the Public Utilities Commission of Colorado its exceptions to Decision R23-0618 that would amend rules governing rail crossings. The Association also noted its concurrence with exceptions filed by Union Pacific Railroad.
In comments filed as part of public hearings January 17 and June 1, 2023, ASLRRA noted that fines and due process would be burdensome to the 11 small business railroads in Colorado. ASLRRA recommended that fines be significantly adjusted for small business railroads, and that the commission engage in a partnership with the Federal Railroad Administration (FRA) in its Rail State Participation Program as an alternative to the proposed rules. Joining the partnership, as 30 other states have, would save Colorado money that it would otherwise have to spend enforcing the proposed punitive system of levying fines. An Administrative Law Judge rejected both recommendations.
In this filing, ASLRRA urges the Commission to reject the Administrative Law Judge's two findings to avoid the adverse effects on Colorado short lines and thereafter reopen the docket to make new findings consistent with the record to protect the interests of the small business railroads in the state.
FRA Study Shows Safety Culture Improvements for Railroads Participating in SLSI Assessment
The Federal Railroad Administration (FRA) released a study conducted by Volpe National Transportation Systems Center (Volpe) staff showing safety culture improvements for railroads that participated in both an initial and follow-up Safety Culture Assessment (SCA) performed by the Short Line Safety Institute (SLSI).
According to the study, railroads that participated in both SCAs showed measurable safety culture improvements across all Ten Core Elements of a Strong Safety Culture, as defined by the U.S. Department of Transportation Safety Council. Further, the study supports the hypothesis that implementation of SLSI-provided opportunities for improvement results in strengthened safety culture outcomes.
"Our process for measuring safety culture is the most comprehensive and robust in the railroad industry. This independent research demonstrates that when short line railroads identify and work to close safety culture gaps, the effort resulted in a stronger, more positive safety culture on those railroads. A strong safety culture provides the support for strong safety performance," said SLSI Executive Director Tom Murta in an SLSI press release.
A SCA is conducted onsite by a team of SLSI professionals and combines an online employee survey, onsite employee interviews, safety documents reviews and field observations. An SCA is voluntary, non-punitive, confidential, and free of charge to short line, passenger, tourist, and commuter railroads. Click here to learn more about the SCA and to request an assessment, or click here to watch a brief informational video about the SCA.
---

---
RRB Discusses Increases to Medicare Part B Premiums and Deductibles
A press release from the Railroad Retirement Board (RRB) discusses next year's increase in Medicare Part B premiums and deductibles, which are the result of projected increases in healthcare spending.
The standard monthly Part B premium will be $174.70 in 2024, while the annual deductible for all Part B enrollees will be $240. The RRB notes it withholds Part B premiums and Part B income-related adjustments from the benefit payments it processes. The RRB's press release also includes a table showing the total monthly Part B premium amount for beneficiaries at different income levels.
The agency further notes that the Social Security Administration (SSA) determines income-related monthly adjustment amounts based on the most recent tax return information available. By the end of the year the SSA will notify beneficiaries affected by the 2024 income-related premiums and those who have questions or want to request a new determination should contact the SSA after receiving their notice.
Deadline Approaches for Diesel Emissions Reduction Act Grants
The Environmental Protection Agency's (EPA) Diesel Emissions Reduction Act (DERA) grants offer an opportunity for railroads to receive federal funding for projects that look to replace legacy diesel fleets. The application period for this program closes on Dec. 1, and interested entities only have until Nov. 10 to submit questions to the EPA about the program.
Approximately $115 million will go to eligible projects, which include upgrade and replacement of high-polluting locomotive engines and non-road engines, equipment or vehicles such as those used to handle cargo. Railroads are not directly eligible for DERA grants, but can partner with eligible entities like government agencies and nonprofit organizations.
Click here to view the DERA notice of funding opportunity. Other information, including slides from the initial DERA overview webinar, questions and answers and tools and resources can be found on the EPA's DERA website.
New C3RS Alert Bulletin Discusses Train Approach Warnings
NASA has released a new Confidential Close Call Reporting System (C3RS) Alert Bulletin titled "Train Approach Warning Provided by Watchmen/Lookout." The bulletin describes four reports by rail employees about unsafe conditions.
The bulletin provides a synopsis for each de-identified report, which are:
(ACN 29709) A Maintenance of Way Foreman reported unsafe working conditions when utilizing a Watchman rather than Foul Time to conduct scheduled maintenance at an interlocking.
(ACN 28024) A Signal Maintainer was instructed to clear a switch near an unprotected adjacent track when a train approached the location at Maximum Authorized Speed, resulting in the train being placed into emergency.
(ACN 28447) A Signalman and Crew did not have Foul Time on a track segment where they were working on the track with a Watchman, resulting in a near miss with a train on the adjacent track.
(ACN 29540) A Maintenance of Way Foreman and multiple Electricians were not provided the required time to clear the track by Watchmen prior to a train approaching.
C3RS reports are meant to provide railroads with information about safety concerns as reported by railroad employees. The C3RS program is a partnership between NASA and the Federal Railroad Administration (FRA) in conjunction with participating railroad carriers and labor organizations. Employees are able to report safety issues or "close calls" voluntarily and confidentially, and sometimes alerts will be made public based on information supplied through the C3RS System.
ASLRRA posts copies of C3RS bulletins on its Safety Alerts, Reports and Advisories website. Other information on the site includes alerts, advisories and information from the FRA and the FRA's Fatality Analysis of Maintenance-of-Way Employees and Signalmen (FAMES) Committee, Switching & Operations Fatality Analysis (SOFA) Working Group.
---

Four Organizations Sign On In Support of the Short Line Railroad Relief Act
Four new organizations have expressed their support for the Short Line Railroad Relief Act, sending letters to the leaders of the House Committee on Transportation and Infrastructure urging them to advance the bill.
The California Short Line Railroad Association, Global Cold Chain Alliance, New Jersey Railroad Association and Texas Short Line and Regional Railroad Association join ASLRRA and eight other organizations calling for the establishment of a federal disaster relief program to help Class II and III railroads affected by extreme weather events and other catastrophes. Today authority to provide rapid emergency assistance exists at the Federal Highway Administration (FHWA) and Federal Transit Administration (FTA) for highways and transit, but not at the Federal Railroad Administration (FRA) for small railroad networks.
A bipartisan group of 22 congressional representatives currently cosponsor the bill. ASLRRA staff continues to work to encourage members of Congress to support the measure by becoming a cosponsor, which will help the bill move toward becoming law. The Association's website includes a disaster relief advocacy page that communicates the importance of this program for small railroads.
Under a New Speaker, the House Turns Its Attention to Funding the Government
Now that the House has elected a new speaker, Representative Mike Johnson (R-La.), work begins on advancing appropriations bills in order to avert a government shutdown before the existing continuing resolution expires on Nov. 17.
High on the to-do list for the House is consideration of the Transportation, Housing and Urban Development (THUD) bill, which is expected to take place this week. On their side, the Senate is expected to pass its version of the THUD bill this week. ASLRRA's government affairs team is tracking both bills closely and advocates for policies and spending decisions that help advance the short line freight rail economy.
Association staff continues to engage closely with House offices on other issues as well, namely the many rail safety bills that have arisen in the aftermath of the train derailment in East Palestine, Ohio. ASLRRA stresses the strong concern it and its members have about many of these bills' misguided provisions.
---

---
---

Know a company that would benefit from joining and participating in ASLRRA? Please contact ASLRRA's Senior Vice President of Membership and Business Development Kathy Keeney via email or on (202) 585-3439.
ASLRRA Welcomes Back Ameristar Perimeter Security as Associate Business Member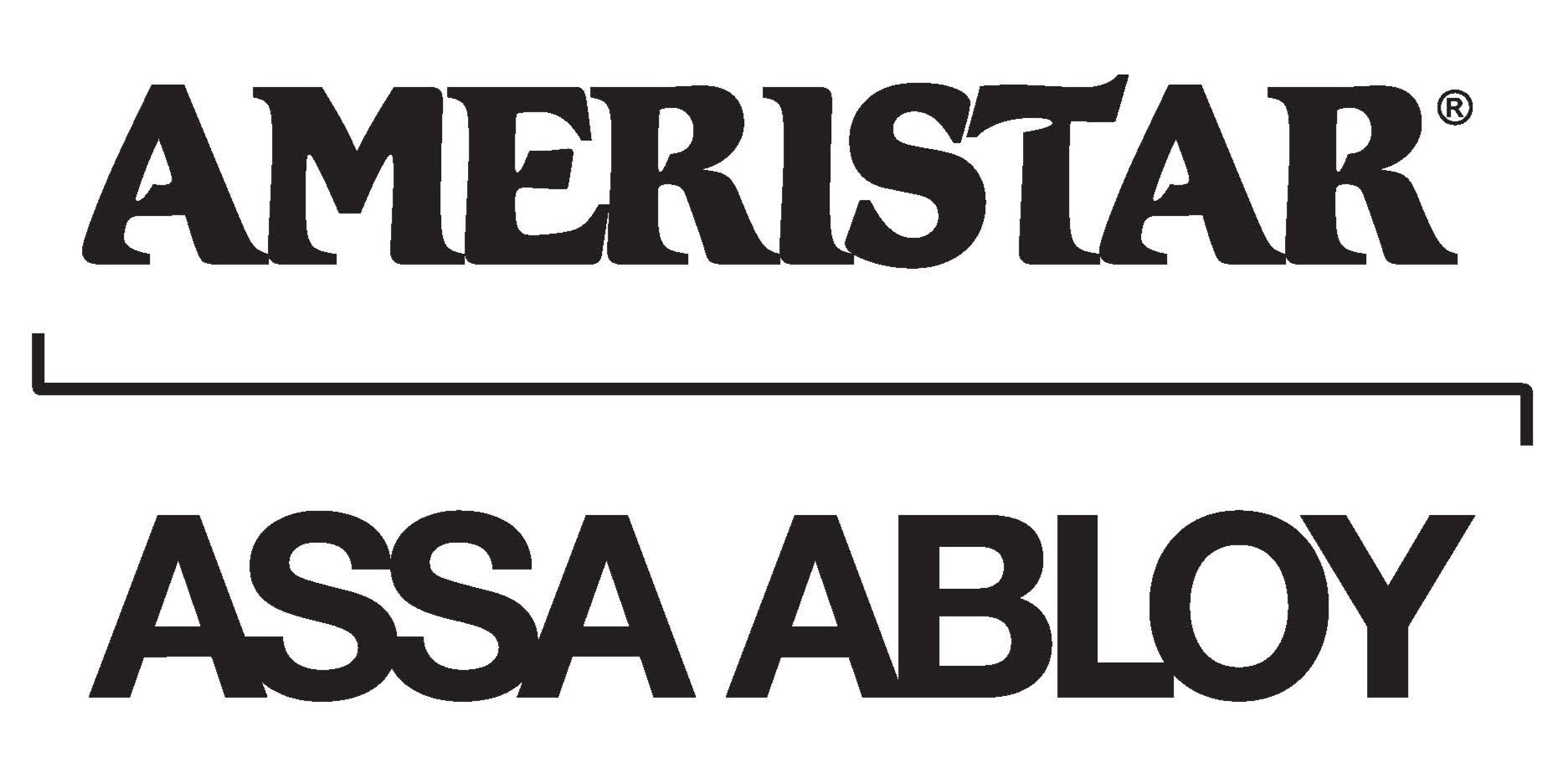 Ameristar Perimeter Security, based in Tulsa, Oklahoma, is the largest ornamental security fence manufacturer in the world. In addition to security fence, Ameristar also offers a full line of perimeter security products including gate systems, anti-ram fences, active vehicle barriers, and security bollards. Business Development – Transportation Specialist, Tom Legerski is our primary contact and can be reached on (918) 906-7243.
---

Reminder: Complete ASLRRA's Revised Locomotive Fleet Survey By Nov. 10
ASLRRA has revised its locomotive fleet survey and sent a simplified version to primary contacts at member railroad companies. The Association asks members to return the survey by next Friday, Nov. 10.
The data collected supports the Association's efforts to address regulatory threats to the industry regarding locomotive emissions; make valid arguments to seek small railroad-specific exceptions; and ask for targeted funding assistance to improve the small railroad locomotive fleet.
None of the records provided by railroads will be reported publicly at the locomotive or railroad levels, only in aggregate form based on locomotive types or other characteristics on a national, industry-wide basis. Those with questions about the survey should contact ASLRRA's Fred Oelsner or Cameron Downs.
Two ASLRRA Members Demonstrate Support for Veterans Through Company Policies and Employee Projects
With Veterans Day next week, ASLRRA is featuring the stories of member companies that work to hire, recognize, support and engage U.S. military veterans, National Guard members and reservists in the workplace and the broader community. ASLRRA is currently accepting nominations for its annual Veterans Engagement Award, and the members featured here comprise last year's award finalists.
New York and Atlantic Railway (NYA) and Louisville and Indiana Railroad (LIRC) both work on a number of fronts to support military service members, veterans and their families. From targeted recruiting efforts to employee recognition programs and robust community outreach, these ASLRRA members make veterans and service members a priority.
NYA supports veterans inside the organization and out. Military veterans comprise 12 percent of NYA's workforce, and the railroad honors those individuals with a Veterans Day lunch and paid day off each year. Last year, NYA also gave its military veteran employees movie passes for them and their families.
Outside organizations also benefit from NYA's support. Fisher House, Island Harvest, the United Veterans Beacon House and the local Veterans of Foreign Wars (VFW) chapter all receive contributions from NYA.
To recruit veterans, NYA works closely with the veteran representative at the Workforce1 Career Center in Queens. NYA also works with other employment offices in Queens to maximize veteran candidates.
Like NYA, LIRC takes steps to encourage military veterans and those transitioning from active duty to join the company. This includes posting open positions on the G.I. Jobs website and keeping engaged with the veteran representative at the local Indiana employment office. Representatives from the employment office also visited LIRC headquarters for a meeting and tour.
In 2022, two of LIRC's seven new hires were military veterans, and that year the company promoted a Marine Corps veteran from train service to management. The railroad recognizes veterans in its internal newsletter and displays a veteran-themed logo on its locomotives.
LIRC and its employees also actively support veterans organizations in the community. One way is by sponsoring the local USO golf scramble. Another is through LIRC's annual service project at the Kentucky-Indiana Chapter of Paralyzed Veterans of America (KIPVA) facility. Every year LIRC employees help with different cleanup and remodeling projects and in 2022 they installed new KIPVA signs, did some landscaping and replaced all the exterior lighting with new LED lighting. Beyond helping with physical projects, LIRC makes charitable donations to KIPVA as well.
ASLRRA is proud of its members and their efforts to demonstrate positive policies toward U.S. veterans. Another way the Association shines a light on its members' efforts is through the Veterans Engagement Award. ASLRRA encourages all those who have implemented programs like those described above to nominate their companies for the award using this online form. The winner will be honored at ASLRRA's Annual Conference and Exhibition in Kansas City, Missouri, which will be held March 24 to 26, 2024.
---

---
Short Line Training Center Delivers Both Online Education and In-Person Training
The Short Line Training Center, a collaborative project between ASLRRA and Iowa Northern Railway Company (IANR), is a comprehensive training resource available to all short line railroads. It combines an online Learning Management System (LMS) and a Mobile Technical Training Center to deliver essential regulatory, compliance and safety courses and materials to railroad employees.
Participation in the program allows a company to take advantage of training in different ways: online through the LMS, onsite at a company location with the mobile center and in person at Iowa Northern Railway.
The LMS is an online platform/hub that provides and tracks industry-specific training and assessments. The Mobile Technical Training Center is equipped with two FRA Type II locomotive simulators plus classroom space for six students and an instructor, and can deliver personalized, instructor-led seminars and locomotive simulator training on location anywhere in the continental U.S.
Learn more about the Short Line Training Center online or contact Sabrina Waiss for more information.
Attendees of next week's Eastern and Southern Region Meeting can participate in an education breakout session on Nov. 8, led by IANR's Mark Vaughn and ASLRRA's JR Gelnar and Sabrina Waiss, to learn about the virtual reality training courses that are being developed and will be made available on the LMS later this year.
Preferred Provider Loram Offers ASLRRA Members Cutting Edge Track Inspection Technology
ASLRRA member railroads can turn tie inspections into savings and safety with Loram's Aurora Track Inspection Technology. As an exclusive ASLRRA Preferred Provider, Loram offers discount pricing on its Aurora Track Inspection Technology featuring state-of-the-art imaging technology that scans track to reveal the specific condition of every tie along the way, pinpointing potential problems and marking their exact location.
A comprehensive tie inspection using Loram's Aurora technology provides a detailed report that enables a railroad to streamline capital maintenance programs and helps ensure they are in line with industry regulations with compliance reports, while also helping them to plan repairs in the most efficient way possible.
All ASLRRA Member Discount Program Preferred Providers are carefully vetted companies committed to providing discounted pricing, special offers and guaranteed exceptional services on a range of industry-specific products and services. Visit www.aslrra.org/discount to view all Preferred Providers and learn how Loram's Aurora Track Inspection Technology can make your operations safer and more efficient.
---

Focused Events Mix Targeted Education Sessions With Broader Networking Opportunities
ASLRRA's General Counsel Symposium and Finance and Administration Seminar offer a unique opportunity for railroad industry professionals in the legal, finance and human resources disciplines to attend education sessions focused on issues directly connected to the railroad world.
The General Counsel Symposium will include updates from federal agencies and sessions on indemnity, and the risk reduction program rule, while the Finance and Administration Seminar will discuss federal employment statutes, financial planning for employees and more.
Both the symposium and seminar are co-located with ASLRRA's Eastern and Southern Region Meeting, allowing attendees of these events can take advantage of the wider networking opportunities provided by the Eastern and Southern Region Meeting. Individuals can still register for each event by using the respective links above.
---

On-Demand Webinars
Learn About Managing Crisis Communications with On-Demand Webinars
Managing communications is an important topic for short line railroads. ASLRRA has offered several webinars on strategic communications, presented by subject-matter experts. Recordings of these webinars are available at any time to ASLRRA members through the Association's On-Demand Webinar Library. Log in and search the communications category to find titles like:
Government and Community Relations Fundamentals
Using Social Media as a Business Development Tool
Media Training Basics
Not In My Backyard: Responding / Reacting to NIMBYism in the Community
Crisis Communications Fundamentals for Railroaders
Visit ASLRRA's webinar homepage to view these on-demand offerings and many more in the Association's webinar library.
ASLRRA's Amy Krouse will also lead an education session on crisis communications at the Eastern and Southern Region Meeting next week in Lexington, Kentucky. Presenters include Genesee & Wyoming Inc. Director of Communications Tom Ciuba and OmniTRAX Senior Vice President, Health, Safety and Environmental Programs Kayden Howard.
Click here to learn more about our education offerings.
---

New SLSI Hazmat Safety Tip Discusses OSHA's Most Frequently Cited Standards
The Short Line Safety Institute's (SLSI) newest hazardous materials (hazmat) safety tip talks about the Occupational Safety and Health Administration's (OSHA) standards and lists this year's ten most frequently cited standards.
OSHA standards are methods that employers must use to protect their employees from hazards are published in Title 29 of the Code of Federal Regulations (CFR). The standards are divided into four industry groups, general industry, construction, maritime and agriculture.
OSHA's list of most cited standards is meant to alert employers to these hazards so they can take proactive steps to find and fix these issues. Click here to view a .pdf version of the SLSI hazmat safety tip or click here to watch a Hazmat Minute Video on the topic.
Follow this link to see the SLSI's full list of safety tips.
Click here for a calendar of industry events.
---
Views & News is published by American Short Line and Regional Railroad Association.
Please contact Amy Krouse, editor, with questions or comments.