---
ASLRRA Conference Registration Deadlines are Approaching!
Golf registration closes Friday, March 35.
The last port tour by bus is nearly full.
All registration rates increase to the onsite rate on April 1.
Don't wait! Follow this link to register for the short line freight railroad industry's premier event.
---
---

Scholarships Boost Employee Training and Railroads' Bottom Line
ASLRRA's industry scholarships allow railroad professionals to fund crucial training, an opportunity that eases the financial burden on small companies like ASLRRA member Tennessee Valley Railroad Museum (TVRM) and allowing them to reallocate those funds elsewhere in the organization.
Jodie Brantley, manager of safety and operating rules at Tennessee Valley Railroad Museum/Tyner Terminal Railway Corporation, recently attended ASLRRA's Part 219 Drug and Alcohol Training Seminar in Phoenix, Arizona. He received a Golden Scholarship that provided $1,200 to pay for registration fees and travel and lodging costs.
As Brantley describes, TVRM is a small non-profit railroad, but the size of the railroad does not lessen the importance of staying current with training and compliance.
"We don't have a large budget for training expenses, but I feel that training is very necessary to develop as a professional railroader and help others in my company," said Brantley via email.
Indeed, the seminar not only helped Brantley learn more about Part 219, it gave him the tools to be more proficient in his role as designated employer representative (DER), including helping him understand what questions to ask and where to find correct answers. As Brantley noted, the training has made him "better suited to help TVRM by being a more informed teammate for the company."
For Brantley, the opportunity to network with fellow rail professionals at ASLRRA's seminar was an added benefit. Overall, given the ease of the application process, the value of the scholarship and the quality of the training seminar, Brantley said he would recommend the program to anyone like him who is "looking to better themselves in the rail industry."
ASLRRA's scholarship program, made possible through donations made to the Association's Short Line Education Fund, looks to make industry-specific training more accessible to employees of small railroads, defined as those earning $10 million or less in annual revenue. Scholarships can be applied to certain training seminars offered by ASLRRA, as well as training offered by other organizations, which covers eligible topics like track, bridge and signal inspection and maintenance and locomotive and freight care inspection and maintenance.
The scholarship application process comprises completing a simple online form. The Association accepts and reviews applications on a rolling basis, with special consideration currently being given to employees at ASLRRA members in the southern and eastern regions.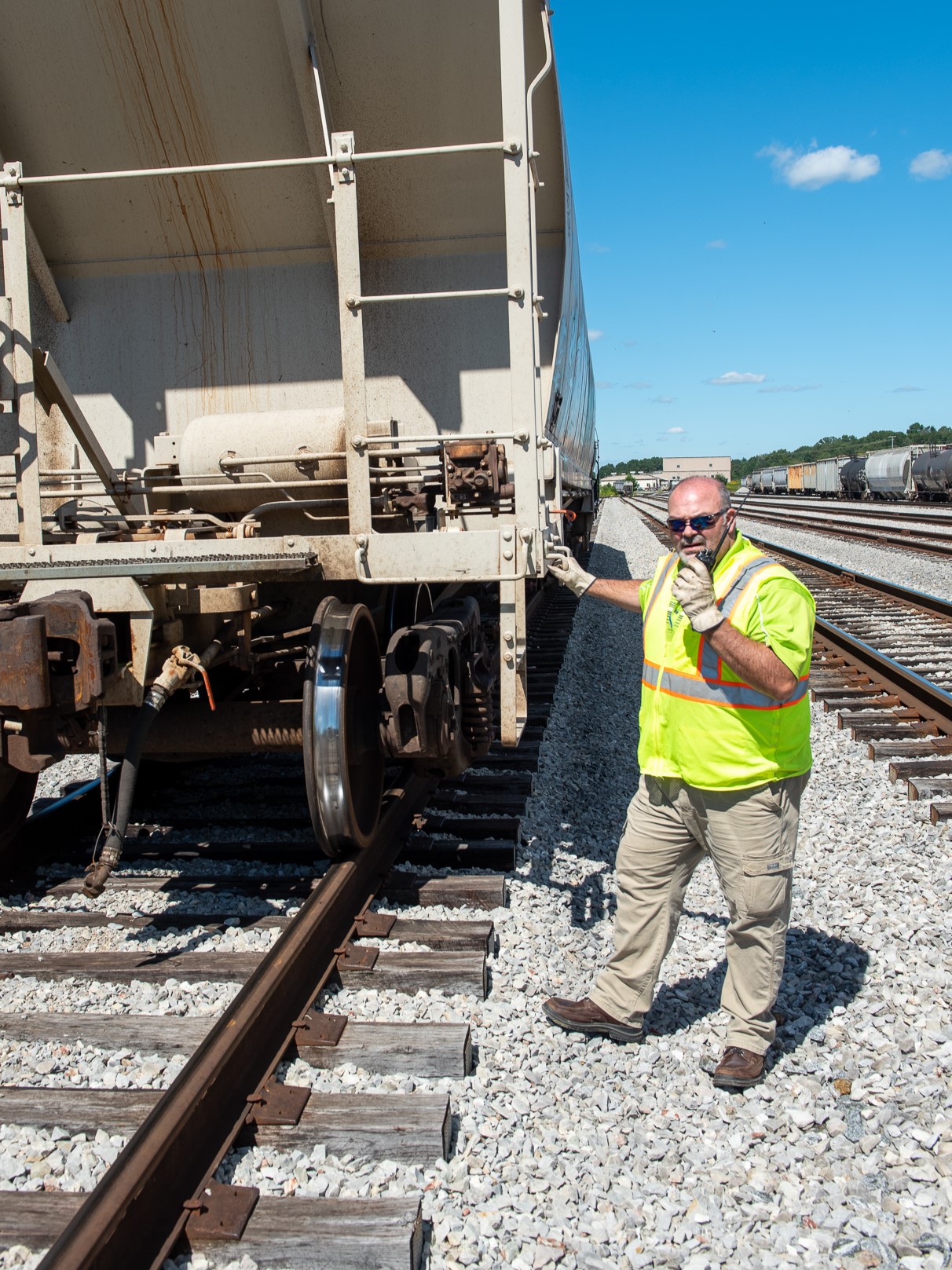 Jodie Brantley, manager of safety and operating rules at ASLRRA member Tennessee Valley Railroad Museum, received a $1,200 scholarship from the Association to attend an ASLRRA Part 219 training seminar.
---

FRA Safety Bulletin Makes Recommendations After Fatal Grade Crossing Accident
The Federal Railroad Administration (FRA) has issued a safety bulletin concerning a fatal accident at a highway-rail grade crossing during a shove movement.
The victim, a conductor with 18 years of service, was riding in a tank car to provide point protection for a switching move when he was struck by a dump truck at a private grade crossing in a steel plant. The accident took place at night at a crossing equipped with passive warning devices and stop signs. The yard was lighted and the conductor had his lantern turned on.
The FRA's investigation into the accident continues, but in the meantime the agency reminds railroads about the importance of safety practices when conducting pushing or shoving movements over highway-rail crossings. The FRA specifically mentions proper training and proper job briefings and communications between crewmembers performing pushing or shoving movements.
ASLRRA and California Short Line Association Submit Comments on CARB Proposed Rule
ASLRRA filed comments jointly with the California Short Line Railroad Association in response to California Air Resource Board's (CARB) Notice of Public Availability of Modified Text and Availability of Additional Document and Information for its Proposed In-Use Locomotive Regulation.
Despite having shared environmental goals, the short line railroad industry strongly disagrees with the means proposed in CARB's proposed rule to purportedly achieve a reduction in locomotive emissions. The associations urged CARB to either withdraw its proposed rule or completely exempt short line railroads from its requirements.
---

---
NTSB Preliminary Report Identifies Lack of Couplers as Likely Cause of Derailment in Alabama
The National Transportation Safety Board issued a preliminary report concerning a Norfolk Southern derailment on March 9 in Anniston, Alabama.
There were two sections of the train that derailed, near the head end and the rear end of the consist. The derailment included two locomotives and 37 railcars, of which three cars were carrying hazardous materials. There was no hazardous materials release, nor were there any reported fatalities or injuries.
The initial report suggests that the derailment was caused by two waybill locomotives that lacked alignment control couplers. The couplers are required when moving dead-in-tow locomotives.
The NTSB's investigation is focusing on railroad communication, maintenance and inspection practices, locomotive and railcar positioning and train handling. ASLRRA staff is tracking the NTSB's report and will inform its members of any safety advisories or bulletins that may be issued as a result.
Breathing Apparatus Supplemental NPRM Officially Published in Federal Register
Today, the Federal Railroad Administration (FRA) published an official version of the supplemental notice of proposed rulemaking (SNPRM) concerning emergency escape breathing apparatus (EEBA). The SNPRM attempts to address the concerns raised in earlier attempts to require EEBAs be made available.
FRA is proposing to amend its regulations to require that railroads provide an appropriate atmosphere-supplying EEBA to every train crew member and certain other employees while they are occupying a locomotive cab of a freight train transporting a hazardous material that would pose an inhalation hazard in the event of release during an accident.
The FRA initially published a proposed rule in 2010 concerning EEBAs. ASLRRA commented then, identifying that, first, there was no safety benefit to be had by requiring these items, and a negative impact to short line operation costs, and second, short lines move hazmat so much more slowly than other classes of railroad that the risk of inhalation as described would be low. ASLRRA called on Congress to provide an exemption from the EEBA rule for Class III railroads handling toxic inhalation hazard (TIH) traffic on their own lines where train speeds are limited to 30 miles per hour or less.
ASLRRA staff is reviewing the current SNPRM and intends to file comments.
FRA, DOL Officials Write About Protecting Rail Worker Safety
Federal Railroad Administrator Amit Bose authored a blog post with U.S. Department of Labor Assistant Secretary for Occupational Safety and Health Doug Parker identifying ways the two federal agencies are collaborating to protect railroad worker health and safety.
The post calls for rail operators to comply with regulatory requirements and follow suggested best practices, including participating in the C3RS program and ensuring managers and employees are familiar with rules protecting those who report hazards or unsafe working conditions.
---

ASLRRA Submits Statement for the Record Concerning Senate Hearing on Railroad Safety
Today, the Senate Committee on Commerce, Science and Transportation held a hearing titled "Improving Rail Safety in Response to the East Palestine Derailment." ASLRRA submitted a statement for the record, although the Association did not participate directly in the hearing.
The focus of the hearing was the Feb. 3 Norfolk Southern derailment and hazardous materials release in East Palestine, Ohio. Ohio Governor Mike DeWine participated, and witnesses included National Transportation Safety Board Chair Jennifer Homendy, Norfolk Southern CEO Alan Shaw, Association of American Railroads President Ian Jefferies and representatives of Ohio first responders and union workers.
ASLRRA's comments make a distinction between Class I freight railroads and the short line industry. The Association also points out the strong safety records of short lines and cautions against the current effort to pursue a broad range of regulatory measures in reaction to the East Palestine accident.
In particular, ASLRRA says new policies should only advance if they focus on safety problems that truly warrant further action, and any new policies should do no harm, especially to small-business railroads that are unable to absorb the inevitable cost burden resulting from new mandates.
The Association goes on to name specific rules and programs it sees as potentially beneficial, such as increased funding for safety initiatives and infrastructure improvements and requirements for certain trains to have hot box detectors.
Reps. Johnson, Sykes Introduce RAIL Act
On March 17, U.S. Representatives Bill Johnson (R-OH) and Emilia Strong Sykes (D-OH) introduced the bipartisan Reducing Accidents in Locomotives (RAIL) Act.
According to a press release from the office of Rep. Johnson, provisions in the RAIL Act include
Directing the Federal Railroad Administration (FRA), taking into account the findings of the National Transportation Safety Board (NTSB) investigation, to recommend changes regarding how the U.S. rail system operates
Increasing funding for Hazardous Materials Training for first responders
Increasing maximum penalties for violations of rail safety regulations
Increasing inspections on all trains, including those carrying hazardous materials
Auditing federal rail inspection programs.
For complete bill text, click here.
The ASLRRA Government Affairs team is evaluating the bill, and will be tracking the progress of this bill, along with the Senate's Railway Safety Act of 2023, for the impact on short line railroads.
House Subcommittee to Hold East Palestine Hearing Tuesday
On March 28 the House Subcommittee on Environment, Manufacturing, and Critical Materials will hold its own hearing focused on the environmental response to the East Palestine derailment. The hearing, titled "Government Response to East Palestine: Ensuring Safety and Transparency for the Community," will include witnesses from the U.S. Environmental Protection Agency and the Ohio Environmental Protection Agency. ASLRRA staff will monitor the hearing for any information that could affect short line railroads.
---

Know a company that would benefit from joining and participating in ASLRRA? Please contact ASLRRA's Senior Vice President of Membership and Business Development Kathy Keeney via email or on (202) 585-3439.
ASLRRA Welcomes Eight New Associate Business Members
Find Six in the Expo Hall at Our Annual Conference and One Participating in Our Education Sessions

Crowell & Moring LLP, based in Washington, D.C., is a prominent law firm that for over 30 years has helped its rail sector clients advance their business and safety goals. It litigates, arbitrates, and tries to verdict pressing commercial and tort disputes; manages litigation dockets; provides regulatory counseling in antitrust, environmental, government contracts, cyber, privacy, labor, tax and infrastructure safety; advises on shipper contracts and workplace arrangements; takes legal action to recover amounts owed; and assists with high-profile matters of crisis management and public relations. Our primary contacts are Partner Scott Winkelman and Counsel Mimi S. Dennis. Dennis will be a speaker in a legal track education session during our annual conference next month in New Orleans.

Easy Recycling & Salvage, Inc., based in Jacksonville, Texas, provides mobile crews for railcar dismantling and derailment services. Its service area includes all of Arkansas, Louisiana, Oklahoma, Tennessee and Texas. Crews are ready to put their expertise to work to safely and efficiently remove scrap material. Its fleet of trucks, containers, and mobile shears can remove railcars, rail track and OTM. Our primary contact is Morgan Spicer, who can be reached directly at (469) 766-1889.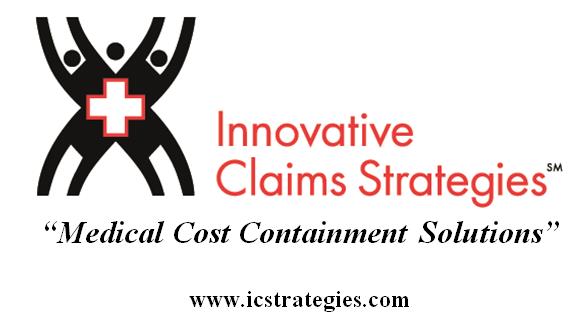 Innovative Claims Strategies LLC (ICS), based in Piscataway, New Jersey, has been providing nationwide managed care and medical cost containment solutions to public/private sector markets, risk pools, state funds, insurance carriers, TPAs, self-insured/self-administered employers, and the FELA-based transportation industry since 2006. Its core services include: 24/7 call center, early intervention nurse case management with return to work focus, prospective, concurrent & retrospective UR programs, medical bill review with PPO ICING, MSP compliance, medical necessity file review, vocational rehabilitation and third party demand package review. ICS is a certified WBNEC, SBA WOSB, WBE, SBE, and DBE organization. COO Carlos Navarro is our primary contact. Learn more: visit Booth #1064 in the expo hall during our annual conference next month in New Orleans.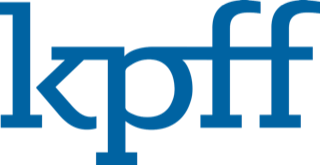 KPFF, based in Seattle, Washington, is a multi-office, multi-discipline engineering firm with a focus on serving public-sector rail clients. For more than 60 years, KPFF has provided creative, practical solutions for projects of all types, scales and industries. They approach every design challenge to fulfill their passion for solving problems, delivering excellence and enabling the growth and creativity of their people, partners and profession. Principal Steve Kingsley, P.E., is our primary contact. Learn more: visit Booth # 846 in the expo hall during our annual conference next month in New Orleans.
---

---

Pioonier Group International specializes in manufacturing the latest generation, 100 percent recycled plastic composite railroad ties (including crossties, switch ties and bridge ties). Not only are the ties environmentally friendly, but they can withstand up to 40 tons of pressure per axle and have a lifespan of approximately 50 years. Further, there is no need to replace or upgrade existing railroad tie laying machinery as these ties can be installed with the same equipment currently used to lay wood ties. The ties are in use in Germany, Switzerland, Sweden, and the Netherlands and are soon to be manufactured at Pioonier's new U.S. plant under development in South Carolina. CEO David Cohen is our primary contact. Learn more: visit Booth # 630 in the expo hall during our annual conference next month in New Orleans.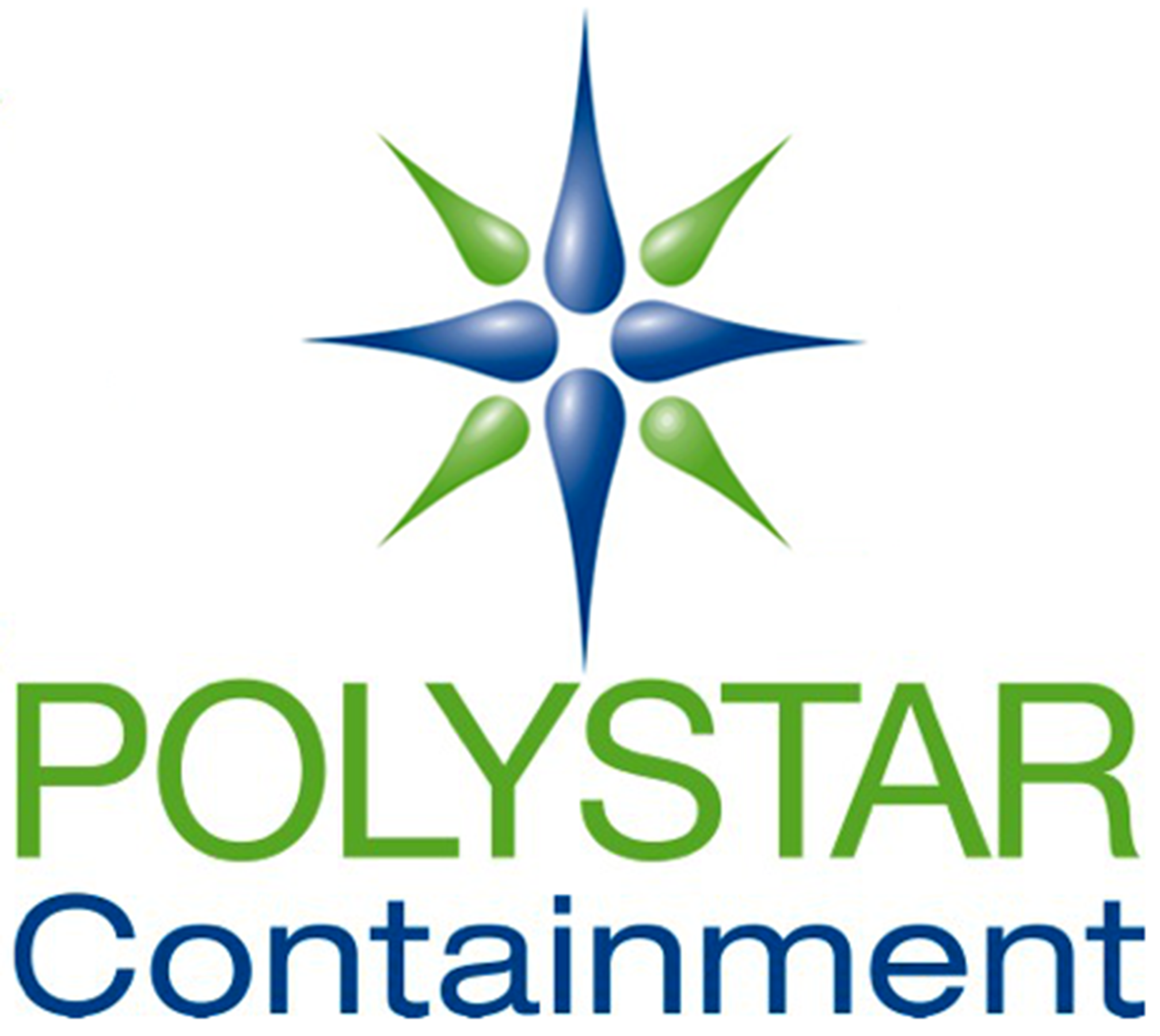 Polystar Containment, based in Stow, Ohio, manufactures and installs custom spill prevention systems, satisfying all SPCC requirements. It specializes in rail pans, truck pads, transformer dikes, AST walls & 4-hour fire rated containment storage buildings. While handling spills of any size and scope, it offers custom, turnkey containment solutions for any project. Sales Executive Ryan Pirog is our primary contact. Learn more: visit Booth #1127 in the expo hall during our annual conference next month in New Orleans.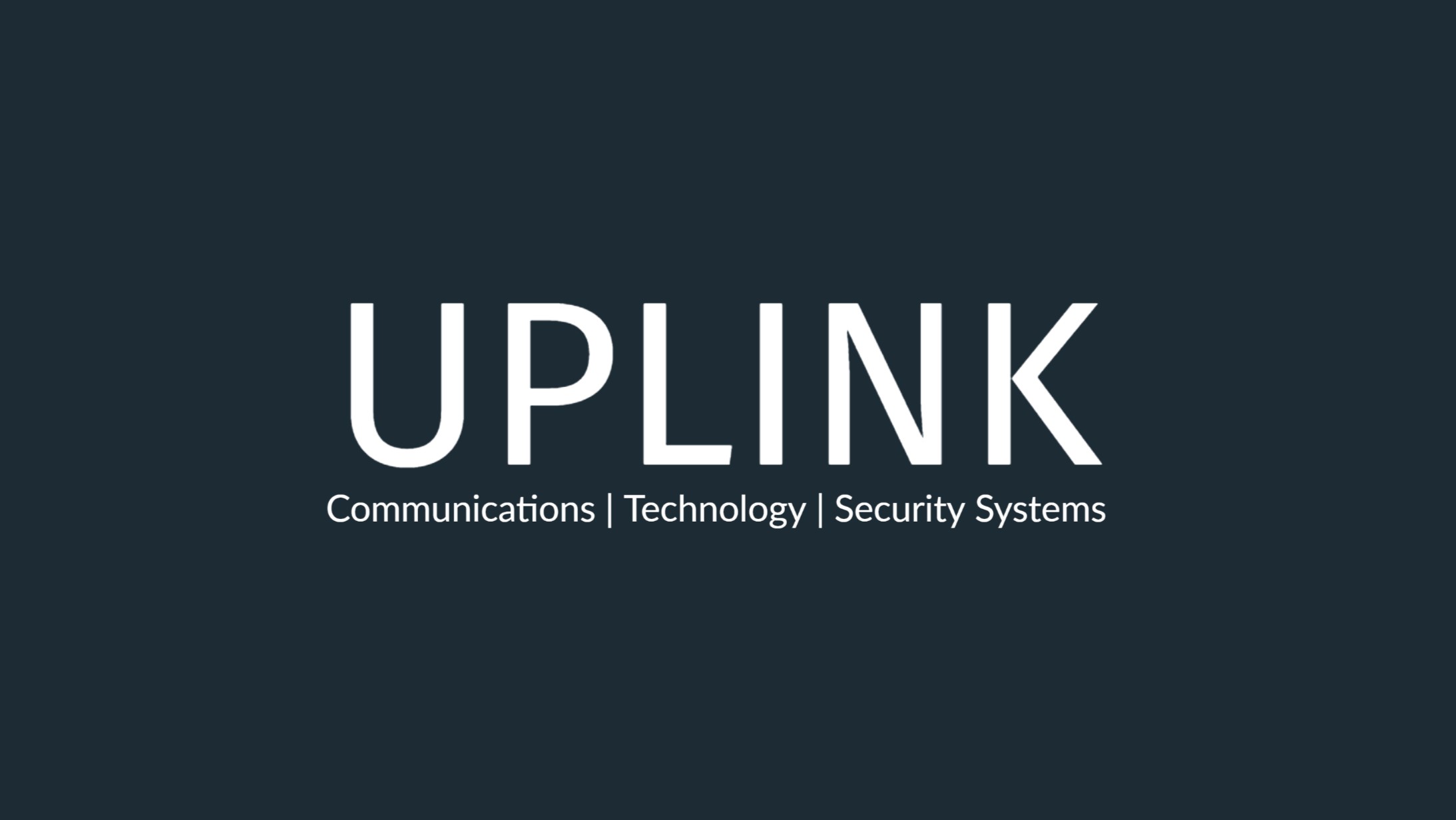 Uplink, based in Pittsburg, Kansas, is a telecommunications company that specializes in communications, technology and IT solutions. It offers a wide array of radios, radio equipment, technology solutions, audio, video, structured cabling and customized security systems for commercial and residential applications. CFO Jake Webb is our primary contact. Learn more: visit Booth #960 in the expo hall during our annual conference next month in New Orleans.

WorkforceQA, based in Salt Lake City, Utah, is one of the country's largest privately held third-party administrators of employee screening services. With decades of experience managing DOT-regulated drug and alcohol testing programs, background checks, physicals, electronic recordkeeping, and expert consultation on DOT regulatory matters, WFQA is eager and ready to partner with ASLRRA members in managing nationwide drug testing services. Marsha VandeHei, VP of Business Development, is the primary contact. Learn more: visit Booth #842 in the expo hall during our annual conference in New Orleans next month.
---

Golf Registration Closes This Friday, Few Spots Left on Port Tour by Bus
Individuals wanting to participate in the golf tournament at the ASLRRA Annual Conference and Exhibition have until Friday, March 24 to register.
This year's tournament takes place in two locations, at the Lakewood Golf Club and the English Turn Golf Club. Players can also rent golf clubs when registering for the conference and tournament online.
Those who have already registered to attend the conference and want to add golf can use this link to log in and do so. Those still needing to register for the conference can click here. Only those registered for the conference can sign up for golf.
There are also only a few spots left for the Port of New Orleans tour by bus. Of the four tours scheduled, only one still has seats available. Unfortunately, it is unlikely many spots will open for those on the waitlist, so interested participants are encouraged to sign up for this final tour opportunity.
Experience ASLRRA's Mobile Training Center at the Annual Conference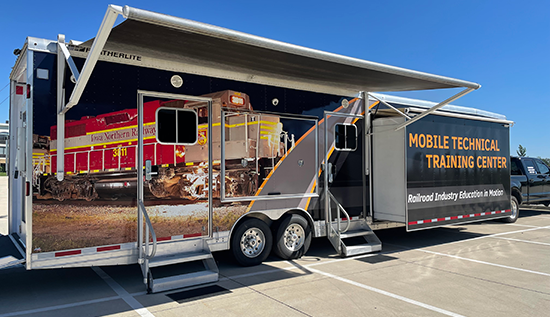 ASLRRA will have its Mobile Technical Training Center on display at the Annual Conference and Exhibition in New Orleans April 2 to 4.
The Mobile Technical Training Center, which debuted at last year's conference, features two locomotive simulators and classroom space for up to six students. Conference attendees can tour the unit and experience the simulator. They can also learn about the Learning Management System, an online platform allowing short lines to access railroad industry training programs, interactive coursework and assessment materials.
Registration is still open for the conference, which will also feature over 40 hours of education sessions, an Expo Hall with more than 240 booths reserved, and special activities like a golf tournament and the Port of New Orleans tour hosted by New Orleans Public Belt Railroad. Please note, registration rates will increase on April 1.
---

---
---

Slate Set for Supplier ASLRRA Board Election
ASLRRA is pleased to report that it has eight candidates for the upcoming election to serve on the board of directors representing Associate Business Members (suppliers). Many thanks to Steve Friedland of Short Line Data Systems and Beth Garguilo of Lincoln Transportation Insurance Brokers Inc., two former board members, for serving on the Nominating Committee and leading this effort.
The election will be conducted electronically starting later this week with a link to the ballot sent to the primary contact at every Associate Business Member company. The candidates are:
Sam Beck, Director of Rail Sales, L.B. Foster
Tim Brake, CEO of E-Railspot
Avalisha "Lisha" Fisher, PE, President of Driven Engineering, Inc.
Kareen Gray, VP-Sales for Regional Railroads, Short Lines & Ports, Wabtec Corp.
Eddie Horton, Regional Sales Manager, Stella-Jones Corp.
Ken Mannka, EVP of Operations, North America for Nexxiot Inc.
Debbie Taylor, Executive Recruiter, Edna Rice Executive Recruiters
Jason Ward, Managing Partner, Industrial Search Partners
Please click here to learn more about each of the candidates.
ASLRRA Submits Amicus Brief in Massachusetts Case
ASLRRA has submitted an amicus brief in support of member Massachusetts Coastal Railroad, LLC (MCR). The railroad is the appellant in a case in which the plaintiff, who did track construction work for MCR, argues that he should have been paid according to the state's Prevailing Wage Act. ASLRRA argues that this claim is preempted by federal law.
ASLRRA's Grant Writing Preferred Providers Offer Customized Help for Association Members
Through its Member Discount Program ASLRRA offers members help with grant applications for a variety of funding opportunities.
The program's vetted Preferred Providers Bergmann, HDR and Global Train Services (GTS) have years of experience helping short lines apply for federal funding programs and can help Association members while offering their services at special prices. Go to ASLRRA's Member Discount Program homepage and click on the Grant Writing Services link to learn more.
---

Gitchell Makes Presentation to New Jersey Railroad Association
On March 17, ASLRRA Assistant Vice President, Legislative and Regulatory Crystal Gitchell gave a presentation on short line policy priorities to the New Jersey Railroad Association. Gitchell also engaged participants in a question and answer session following her presentation.
Association staff is always happy to keep the state rail associations informed of ASLRRA's ongoing work in Washington, D.C.
---

Upcoming Webinars
Short Line Safety Institute (SLSI) Executive Director Tom Murta, Director of HazMat Programs John Walsh and other SLSI staff will talk about programs provided by the institute to help railroads improve safety culture and practices. These programs, all provided at no cost to railroads, include train-the trainer, first responder training, online resources, transportation emergency response plan development (TERP), and high-impact emergency response and preparedness exercises.
On-Demand Webinars
Webinars Concerning Part 219 and Other Drug and Alcohol Issues Available On Demand
ASLRRA offers a number of recorded webinars meant to help its members understand and comply with regulations concerning drug and alcohol use and testing. Look for the following titles in ASLRRA's On-Demand Webinar library:
Part 219 Education Materials and Correction Affidavits
Overview on the Expanded Scope of Part 219
Drug & Alcohol Rules and Regulations
Marijuana and CBD – New Drug Testing Issues
These are just a few of the nearly 200 recordings covering a variety of topics, from industry-specific finance, human resources and legal issues to business development, strategic communications and more. All recordings are available any time to ASLRRA members. Follow this link and log in to access the full library.
Click here to learn more about ASLRRA's education offerings.
---

June 26-28: AAR Research Review to Take Place in Colorado
The Association of American Railroads (AAR) will hold its 28th Annual AAR Research Review June 26 to 28 in Pueblo, Colorado.
The event features results from AAR's Strategic Research Initiatives Program and brings together technical experts from all sectors of the railroad industry. This year participants will also be able to participate in the first in-person tour of AAR subsidiary MxV Rail's new research facilities.
Several ASLRRA staff members will attend this event. Follow this link for more information or to register.
Click here for a calendar of industry events.
---
Views & News is published by American Short Line and Regional Railroad Association.
Please contact Amy Krouse, editor, with questions or comments.