---
In This Issue:
Sparks from a train can be a fire hazard. View our On-Demand Webinars section below to learn about the fire-prevention webinar available to our members.
---
---

ASLRRA Members Work to Make Every Day Earth Day in the Railroad Industry
Though the North American railroad industry as a whole is almost two centuries old, today's short lines are not stuck in the past when it comes to utilizing the latest environmentally friendly technology and equipment and implementing sustainable practices.
Rail is a highly efficient, environmentally friendly way to move freight over land, emitting only 0.05 pounds of carbon dioxide per ton-mile of freight compared to 0.4 pounds for trucks. Such impressive statistics are a reflection of the significant effort railroads put into implementing eco-conscious practices across all areas of operation.
The winner of ASLRRA's inaugural Environmental Award, Pacific Harbor Line (PHL), was the first railroad in North America to upgrade its entire locomotive fleet to Environmental Protection Agency (EPA) Tier 3+ emission standards. In doing so, PHL has reduced its nitrogen oxide emissions by 75 percent and particulate matter emissions by 95 percent. PHL also recently received and will be testing an EMD Joule battery electric locomotive, a low-noise, zero-emission locomotive produced by fellow ASLRRA member Progress Rail.
Outside of its upgraded locomotive fleet, PHL has taken other steps to reduce its carbon footprint. The railroad has begun using renewable diesel fuel in all of its locomotives, cutting carbon dioxide emissions by roughly 60 percent. PHL has also installed solar panels on its mechanical shop, replaced most of its gasoline vehicles with either fully electric or hybrid versions, replaced non-biodegradable track grease with a biodegradable substitute and much more.
PHL's efforts are not unique to the short line industry. Fellow member Iowa Interstate Railroad has also worked to upgrade its older, less efficient locomotives and installed technology meant to reduce engine idling and optimize fuel efficiency during trips.
ASLRRA members also support the environmental efforts of other organizations. This year, on Earth Day, member parent company Genesee & Wyoming Inc. donated $4,206, equal to a dollar for each of its employees in North America, to EARTHDAY.ORG's The Canopy Project. The Canopy Project supports reforestation efforts worldwide by planting trees, often for as little as a dollar per tree.
ASLRRA's Role in Supporting Sustainability
The Association has taken steps to bolster members' eco-friendly work. In 2020 ASLRRA established an Environmental Committee, which works in part to monitor developments in federal environmental laws and regulations as they pertain to railroads and provide members with guidance on environmental compliance issues. The committee also spearheaded the creation of ASLRRA's Environmental Award.
ASLRRA also makes sure to spread the message of freight rail as an environmentally friendly shipping option. Association Senior Vice President-Safety, Regulatory and Environmental Policy Jo Strang recently authored a column describing short lines' environmental initiatives for the Eno Center for Transportation website. ASLRRA also has a page on its website focused on freight rail's environmental impact that also includes a section about how members demonstrate a commitment to sustainability.
Moreover, ASLRRA is a member of the U.S. Environmental Protection Agency's SmartWay program and encourages its own members to join. And the Association produces webinars focused on environmental issues and archives those webinar recordings for members to access any time in the On-Demand Webinar library. Most of the recordings also have a copy of the accompanying PDF presentation available for download.

ASLRRA member Pacific Harbor Line (PHL) will test this zero-emission EMD Joule battery-electric locomotive made by fellow member Progress Rail. It is just one of the ways PHL demonstrates its commitment to environmentally friendly operations.
---

---
---

Access ASLRRA's Program Templates to Ensure Compliance with Federal Regulations
To help members fulfill federal regulatory requirements, ASLRRA has developed a variety of compliance templates for different parts of 49 Code of Federal Regulations (CFR). Some of the areas of focus include:
Part 213 (Continuous Welded Rail)
Part 214 (Roadway Worker Protection)
Part 228 (Hours-of-Service)
Part 232 (Brake System Safety Standards)
These are only a few of the template programs available to members in the Safety & Compliance section of the ASLRRA website. Members can log in under "Compliance Templates" and choose from a variety of resources. Additional information concerning requirements for record retention, contractor safety training and more can be found in this section.
Visit www.aslrra.org/safety to access the complete collection of safety and compliance tools, resources and information available from the ASLRRA.
---

---
---

Make Time to Discuss Pending Legislation with Congressional Delegations
The effort to communicate the effect of pending railroad legislation on short lines is an urgent initiative for ASLRRA's Government Affairs team. Short line railroads and short line industry stakeholders can still have significant impact on the legislative process by telling their stories to members of their congressional delegations.
With suggested legislation in both houses featuring provisions that would impose costly burdens on small railroads nationwide, ASLRRA's members should be proactive about sharing their concerns with federal lawmakers. Hearing feedback from constituents can also influence lawmakers' decisions, and ASLRRA encourages its members to talk with senators and House representatives about the ways the Railway Safety Act and similar bills can harm operations and divert finite resources from real safety efforts like upgrading old track.
As shared last week, members can send a letter, produced by ASLRRA, that outlines the short line freight rail position on pending legislation. When passing along this letter to federal representatives, members should also note the specific negative repercussions their businesses and customers stand to face, such as cuts to service due to increased costs associated with new regulatory compliance mandates that don't serve to increase safety on short lines.
ASLRRA's government affairs team can facilitate such congressional outreach in a number of ways, including providing resources and talking points and arranging virtual meetings. Members needing assistance can contact Zach Radford at zradford@aslrra.org, Crystal Gitchell at cgitchell@aslrra.org or Richard Sherman at rsherman@aslrra.org.
---

Scholarships Help ASLRRA Members Stretch Their Training Budget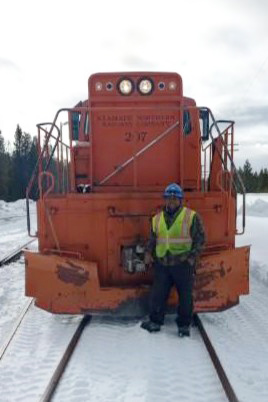 Michael Poncil of ASLRRA member Klamath Northern Railway Company received a scholarship to help pay for his attendance at ASLRRA's Part 219 Drug and Alcohol Training Seminar. The scholarship helps Poncil take advantage of other important training opportunities.
Short lines often have to balance competing interests when deciding how to allocate funding in a given fiscal period – but ASLRRA's training scholarships, supported by a generous donation from the Douglas Golden-Mary Cullen Charitable Fund, can help small railroads meet their personnel needs without adding extra financial strain.
A Golden Scholarship helped Michael Poncil of ASLRRA member Klamath Northern Railway Company (KNOR) attend ASLRRA's Federal Railroad Administration (FRA) Part 219 Drug and Alcohol Training Seminar in Phoenix, Arizona. As Poncil noted in an email interview, receiving scholarship funds will enable him to attend more than one training seminar. Such opportunities are important, because receiving more training enables Poncil to "be even more educated on some of [his] responsibilities at work to make sure that [the] railroad stays in compliance with all FRA rules."
As is common among small-railroad employees, Poncil fills multiple roles within the organization that require him to keep up with many rules and regulations. Although Poncil's official titles are that of KNOR's designated supervisor of locomotive engineers (DSLE), designated employer representative (DER) and track inspector, he also takes on responsibilities as a locomotive engineer and conducts minor rail car repairs and inspections.
Poncil emphasized the importance of the scholarship program to small railroads like KNOR that have limited ability to set aside funds for training, but for which training is crucial to ensuring the railroad complies with FRA requirements. The ease of the application process was an additional benefit; Poncil learned about the scholarship for the first time while at ASLRRA's training seminar and applied while still in Phoenix.
Donations from retired former ASLRRA board member Douglas Golden and his wife Mary to ASLRRA's Short Line Education Fund have made a total of $36,000 in scholarships in industry training available to railroaders over the past three years.
Employees at small railroads earning $10 million or less in annual revenues are eligible for scholarships of up to $1,200, which can be used to pay for registration fees, travel and lodging costs for certain types of industry training. Eligible training topics include track, bridge and signal inspection and maintenance; railroad safety and operations training; locomotive and freight car inspection and maintenance and more. Scholarship recipients can also use funds for ASLRRA training seminars.
Follow this link to learn more about the scholarship program, or click here to apply. Applications are accepted and evaluated on a rolling basis.
ASLRRA Resources, Including Grant Writing Preferred Providers, Help Members Apply for Funding
The Federal Railroad Administration (FRA) expects the release of the Consolidated Rail Infrastructure and Safety Improvement (CRISI) grant notice of funding opportunity (NOFO) to happen in December or even January 2024, with $2.5 billion expected to be available for eligible projects.
The CRISI grant program is the only federal program for which short line railroads are directly eligible, helping make it, in the FRA's words, one of the most popular, most over-subscribed programs the agency administers.
While it might seem like December and January are in the distant future, the federal grant process requires new applicants to complete several steps before they are even eligible to apply for a grant. This includes being registered in two federal systems, the System for Award Management (SAM) and grants.gov.
ASLRRA's website outlines a series of steps members can take to prepare CRISI grant applications. But for companies seeking more hands-on support, the Association's Member Discount Program includes vetted Preferred Providers Bergmann, HDR and Global Train Services (GTS). These companies help members complete and submit various types of grant applications, including at the federal and state level, and provide exceptional service at competitive pricing. Click here to go to the Member Discount Program home page, then click on each individual grant writing Preferred Partner to log in and learn more about what they offer.
Save the Date for ASLRRA's Regional Meetings
ASLRRA's regional meetings are scheduled for September and November this year. The Central and Pacific Region Meeting will take place Sept. 26 to 28 in Long Beach, California, and the Eastern and Southern Region Meeting will take place November 7 to 9 in Lexington, Kentucky.
The Association will also host its Finance and Administration Seminar and General Counsel Symposium in conjunction with the Eastern and Southern Region Meeting in Kentucky. Watch for more information to come, with registration expected to open in the summer.
---

Baker Talks About Railroad Safety Efforts in Railway Age Column
In his most recent column for Railway Age magazine, ASLRRA President Chuck Baker focused on railroad safety in light of the legislative efforts arising from recent high-profile railroad accidents and incidents, in particular the Norfolk Southern derailment in East Palestine, Ohio.
Baker's commentary outlines the many ways the short line industry works toward improving its already strong safety record. Baker attributes some of short lines' successes to the Short Line Safety Institute (SLSI), which was established in 2015 to help support and improve the industry's safety culture and safety efforts.
Baker also notes the importance of investing in infrastructure improvements, which are a key way short lines protect against derailments and similar incidents, and recommends increased use of and participation in safety initiatives like RailPulse, AskRail and the Confidential Close Call Reporting System (C3RS).
---

---
---

On-Demand Webinars
Recorded Webinar Aids Member Awareness of Fire Prevention Methods
Recent brush fires in Rockland County, New York, believed to have been started by sparks from a CSX train, act as a reminder to ASLRRA members to be aware of fire hazards and practice ways to mitigate fire risks in their operations.
ASLRRA offers an on-demand webinar titled "Short Line Fire Prevention – Hazards, Risks and Resolutions" that explains how to prevent fires involving train operations, locomotive mechanical issues and maintenance of way. Members who log in to access the recording can also download the accompanying PDF presentation with useful links, as well as a copy of the Railroad Fire Prevention Field Guide
Click here to learn more about ASLRRA's education offerings.
---

June 13-15: Two Spots Left in SLSI Leadership Development Training Course
Only two spots remain in the Short Line Safety Institute (SLSI) Leadership Development Training Course that will be held June 13-15 in San Antonio, Texas.
The course is meant to help railroad managers at all levels of experience improve their leadership skills through interactive sessions. Visit the SLSI's leadership development page here, or watch this video to learn more about the training program.
Like all SLSI's training opportunities and resources, this course is offered at no charge to railroads. Once registration is full, those still interested can email SLSI Director of Safety Culture Programs Sam Cotton at slsi@shortlinesafety.org to join a waitlist.
Railroads can also host a regional or railroad-specific leadership training event. Contact Cotton to discuss scheduling such an event.
University of Illinois at Urbana-Champaign Announces RailTEC Short Course Schedule
The University of Illinois at Urbana-Champaign's Rail Transportation and Engineering Center (RailTEC) will hold two railway engineering short courses this summer. Both classes will be held virtually on Zoom.
Track Engineering Fundamentals, held July 24 to 27, will discuss rail and its components, track structural analysis and design, track standards and inspections and more.
Railroad Project Design, held July 31 to August 3, will focus on horizontal and vertical track geometry, cross sections and earthwork, project phasing and cost estimation and more.
Attendees can earn 14 professional development hours per course. Follow the link above to learn more and register.
Illinois Supreme Court Appoints Chloé Pedersen an At-Large Circuit Judge of Cook County, Illinois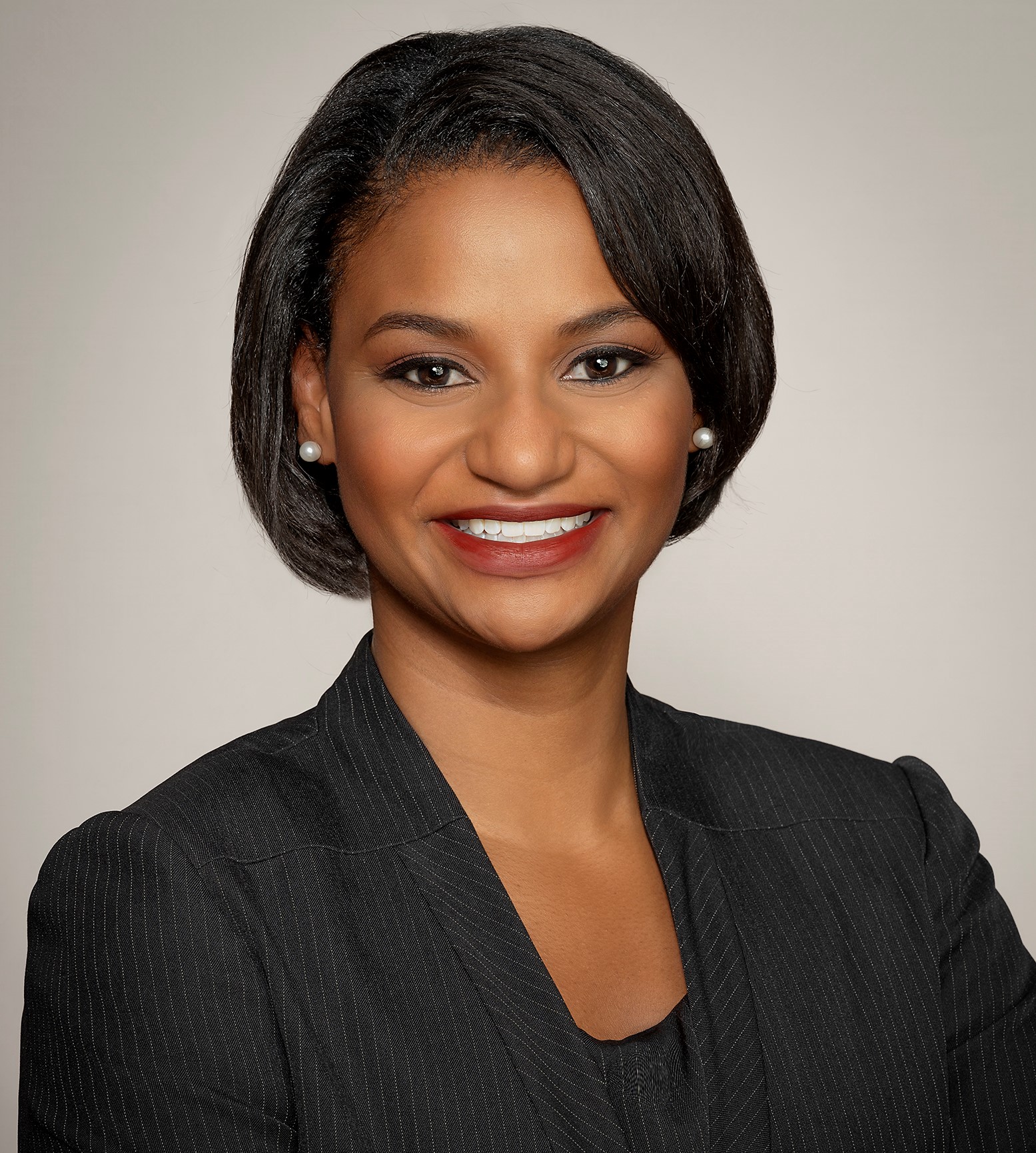 Congratulations to Fletcher & Sippel LLC Partner Chloé G. Pedersen on her appointment as a countywide Circuit Court judge in Cook County, Illinois. Her appointment starts May 12 and her judgeship will continue if she is elected in the November 2024 general election.
Pedersen has been engaged in many Association activities, including service and leadership roles on ASLRRA's Human Resources and General Counsel committees.
Before joining longtime ASLRRA member Fletcher & Sippel, Pedersen was chief legal and labor counsel for the Cook County Recorder of Deeds. Earlier in her career, she served as an assistant attorney general in the Illinois Attorney General's Government Representation Division. Pedersen graduated from DePaul University College of Law.
Click here for a calendar of industry events.
---
Views & News is published by American Short Line and Regional Railroad Association.
Please contact Amy Krouse, editor, with questions or comments.