---
In This Issue:
Yesterday the House Transportation and Infrastructure Committee passed two bills allowing heavier trucks on highways -- a move we strongly opposed. Read more in our Legislative Section below.
---
---

Transportation Security Administration Publishes Proposed Rule on the Vetting of Certain Surface Transportation Employees
Yesterday, the Transportation Security Administration (TSA) published a proposed rule that would mandate employees in what are deemed to be security-sensitive positions at certain railroads be vetted on their immigration status and against terrorist watch lists.
According to the proposed rule, employees serving as security coordinators would also be required to submit to a criminal history check. Small railroads currently required to comply with TSA's 2020 Security Training Rule would be among the railroads required to adhere to the new rule. TSA plans to levy a fee for each check, with varying fees based on the complexity of the vetting and whether the employee has previously been vetted.
ASLRRA staff is currently reviewing the proposed rule and the Association intends to comment in advance of the comment period deadline on August 21. Those with any questions or who wish to provide their railroad's perspective on the proposed rule should contact ASLRRA Vice President, Data and Technology Fred Oelsner at foelsner@aslrra.org.
ASLRRA Vice Chair Appointed to STB Advisory Council
The Surface Transportation Board (STB) has appointed R.J. Corman Railroad Group Executive Vice President of Commercial Affairs Justin Broyles to the STB's Railroad-Shipper Transportation Advisory Council (RSTAC) as a small-railroad representative.
The RSTAC comprises 15 appointed members representing large and small shippers and large and small railroads. Broyles, who is also the vice chair of ASLRRA's Board of Directors, will help provide advice on regulatory, policy and legislative matters to STB board members, the Secretary of Transportation and House and Senate transportation committees.
The STB also announced the addition of Robert (Buck) Rogers of Canadian National Railway Company as a large-railroad representative.
---

RRB to Mail Annual Employee Service Months and Compensation Form in Early June
In early June, the Railroad Retirement Board (RRB) will be mailing Form BA-6, the Certificate of Service Months and Compensation, to every eligible railroad employee.
The form provides a record of employees' railroad retirement service and compensation, which helps determine whether an employee qualifies for benefits and the amount of benefits the qualified employee should receive. The form also shows any additional deemed service months and months of creditable, verified military service, along with other important information.
Any railroad employee with creditable railroad compensation in the 2022 calendar year should receive a form in June. Employees are encouraged to check the details on the form against their own records. Those who have not received a form by July 1 should contact an RRB field office at 1-877-772-5772. A replacement document can also be requested through RRB.gov/myRRB or through the automated menu featured at the end of the recorded greeting featured at the toll-free RRB customer service number noted above.
---

---
C3RS Alert Bulletin Reports Events Involving Hand Brakes
A new alert bulletin from the Confidential Close Call Reporting System (C3RS) focuses on close call events involving the use of locomotive and railcar hand brakes.
In three of the four events, individuals reported operating a train or equipment with the hand brake applied. In all cases, the hand brake was released and no damage was found. In the fourth event, train cars rolled out of a yard track after the yardmaster informed a train crew that additional hand brakes on a cut of cars were unnecessary after cutting away the locomotive.
The C3RS is a partnership between the Federal Railroad Administration (FRA) and National Aeronautics and Space Administration (NASA) to improve railroad safety by collecting and analyzing reports which describe unsafe conditions and events in the railroad industry.
Several ASLRRA railroad members participate in C3RS and the Association features C3RS reports on its website alongside other industry safety documents. Contact ASLRRA Senior Vice President, Safety, Regulatory, and Environmental Policy Jo Strang for more information about the program.
RRB Plans to Improve Disability Benefit Programs
Recent survey results will help the Railroad Retirement Board (RRB) improve its processes and services for disability annuitants to help increase customer satisfaction.
The Federal Consulting Group and Claes Fornell International conducted a telephone survey of 258 disability annuitants in late 2022 using methodology of the American Customer Satisfaction Index (ACSI). Respondents' overall satisfaction score was 70, compared to an ACSI score of 67 for the entire federal government. The individual categories receiving the highest scores were the RRB's customer service at 76 and the consultative exam process at 71, while the application and decision letter processes had scores in the mid to low 60s.
The RRB hopes to use the survey results to identify ways to improve the disability application process to better overall performance, efficiency, accuracy and customer satisfaction.
---

---
---

House Transportation and Infrastructure Committee Passes Bills Allowing Heavier Trucks
On May 23 the House Transportation and Infrastructure Committee passed two bills ASLRRA strongly opposes, H.R. 3372 and H.R. 2948, both of which would allow heavier trucks on the interstate highway system.
H.R. 3372 would establish a 10-year pilot program enabling states to increase the allowed weight of a commercial motor vehicle operating on interstate highways to 91,000 pounds, up from the current maximum weight of 80,000 pounds. Similar to H.R. 3372, H.R. 2948, also known as the CARS Act, would increase the permissible weight of an auto transporter by 10 percent, from a max of 80,000 pounds to 88,000 pounds.
In one modification to H.R. 3372 before its passage out of committee, the length of the program was changed from 10 to five years, with a possible second five-year continuation. Next, both bills will go to the House floor as part of a package of other measures that are supposed to focus on the supply chain.
ASLRRA staff will continue to amplify its concerns about the bills to members of the House. Allowing these increases would have severe negative consequences, which ASLRRA outlined in a letter sent to committee members on May 18. ASLRRA warned that passing H.R. 3372 "would be an abdication of the committee's responsibility to promote safety, protect the integrity of our public roadways, bolster the supply chain, protect the taxpayer dollar and mitigate environmental harm."
Specifically, heavier trucks would pose an increased safety hazard to drivers at a time when fatal crashes involving large trucks are up nearly 20 percent. In addition, heavy trucks would further damage America's bridges and roads, imposing higher repair costs on the nation's taxpayers.
Allowing heavier trucks will result in the significant shift of freight traffic from rail to trucks, threatening the viability of small railroads. Those railroads are able to ship large amounts of freight while emitting a fraction of greenhouse gases as trucks, so more freight on trucks also means more pollution.
ASLRRA is not the only organization opposed to this legislation. Groups representing public officials, law enforcement officers, independent truckers, labor and railroads have all expressed opposition to legislation allowing longer, heavier trucks. The day before ASLRRA sent its letter to the House Transportation and Infrastructure Committee the organization Coalition Against Bigger Trucks (CABT) sent a letter to committee leaders urging them to reject truck size increases. ASLRRA is a member of CABT and signed on to the coalition's letter.
---

Members Reminded to Complete Locomotive Surveys
ASLRRA reminds its railroad members to complete the locomotive surveys recently sent via email. The data collected is needed to support the Association's efforts to push back on future regulatory efforts on emissions, make credible arguments to seek small railroad specific carveouts and ask for targeted funding assistance to improve the small railroad locomotive fleet.
The data will also be used to help inform ASLRRA's emissions study, which the Association and its partner Michigan Technological University are currently conducting. In another survey benefit, railroads should also be able to use the survey to determine whether they comply with current Environmental Protection Agency recordkeeping requirements.
Those with questions about the survey should contact ASLRRA Vice President, Data and Technology Fred Oelsner.
Scholarships Beneficial to Small Railroads in Numerous Ways
ASLRRA recently featured the stories of Tennessee Valley Railroad Museum's Jodie Brantley and Klamath Northern Railway Company's Michael Poncil, two small-railroad employees who each received a $1,200 scholarship to help offset the costs of attending industry training events.
For both Brantley and Poncil, the scholarships from ASLRRA offered their railroads more flexibility in their budget without compromising team safety or training. In email interviews, Brantley said his scholarship helped free up funds for other railroad needs, while Poncil mentioned that his railroad would be able to afford for him to attend other training classes.
Keeping up with employee training is key to promoting regulatory and safety awareness at the individual, team and company level. Scholarships make it easier for small railroads to provide training to employees.
A generous donation from former board member Douglas Golden's Douglas Golden-Mary Cullen Charitable Fund has enabled ASLRRA to offer $1,200 scholarships to eligible small-railroad employees for the past three years. A small railroad is one earning less than $10 million in annual revenue.
Employees can use the scholarship to pay for training registration fees and travel and lodging costs. Eligible training topics include track, bridge and signal inspection and maintenance; railroad safety and operations training; locomotive and freight car inspection and maintenance and more. Scholarship recipients can also use funds for ASLRRA training seminars.
Follow this link to learn more about the scholarship program, or click here to apply. The scholarship application process comprises completing a simple online form. The Association accepts and reviews applications on a rolling basis, with special consideration currently being given to employees at ASLRRA members in the southern and eastern regions.
Registration for Regional Meetings to Open in Coming Weeks
Registration is expected to open in the next few weeks for all ASLRRA's fall events, including its two regional meetings, the Finance and Administration Seminar and General Counsel Symposium and a Leadership Development Training Seminar.
ASLRRA will hold a Leadership Development Training Seminar in conjunction with the Central and Pacific Region Meeting, which will be held Sept. 26 to 28 in Long Beach, California. The Leadership Development Training Seminar has a regulatory focus.
ASLRRA's Eastern and Southern Region Meeting will take place Nov. 7 to 9 in Lexington, Kentucky. The Association will also host its Finance and Administration Seminar and General Counsel Symposium in conjunction with the Eastern and Southern Region Meeting in Kentucky.
Resources Help Members Comply with Federal Training Requirements
ASLRRA strives to assist members with industry best practices and compliance throughout their operations by offering a wealth of safety and compliance resources. Training videos are a popular and important safety resource available as a direct download from the Association website.
The Post-Accident Toxicological Testing Video is an interactive training video that provides instruction on when and how to administer post-accident drug and alcohol tests. ASLRRA also offers a Reasonable Suspicion Drug & Alcohol Signs and Symptoms Video that provides detailed direction on drug and alcohol testing guidelines.
Visit www.aslrra.org/safety to access the full complement of safety and compliance tools, resources and information available from the ASLRRA.
---

Yurasko and Keeney Attend League of Railway Women Event
ASLRRA's Senior Vice President, Law and General Counsel Sarah Yurasko and Senior Vice President, Membership and Business Development Kathy Keeney participated in a special League of Railway Women (LRW) event in Washington, D.C. last week. Yurasko is president of LRW and Keeney is a former board member and LRW Hall of Fame Inductee.
The event began with coffee and networking at Amtrak headquarters that included members of Notch 8, Amtrak's women's professional development group. That was followed by an Amtrak-guided tour of Union Station and a reception on Capitol Hill that shared best practices for congressional meetings led by Katie Kachel, LRW events chair and principal with ASLRRA member BLANKROME Government Relations LLC.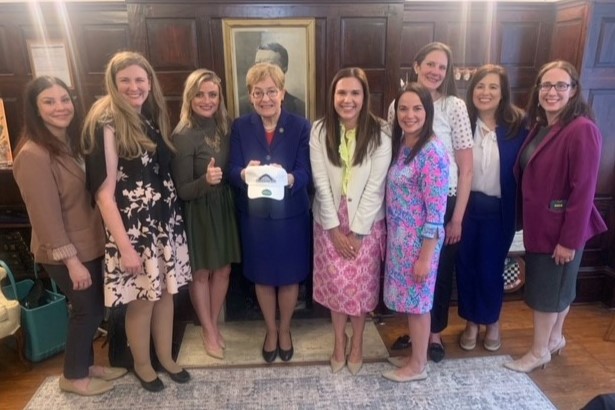 ASLRRA Senior Vice President Law and General Counsel Sarah Yurasko (second from left) poses for a group picture with Ohio's Rep. Marcy Kaptur (center, holding hat) at a reception for League of Railway Women (LRW) members in Washington, D.C. on May 16. Yurasko is also LRW President.
ASLRRA Staff Travels to Arizona for Association Training Seminar
ASLRRA Senior Vice President, Education and Business Sabrina Waiss was in Phoenix, Arizona with Vice President, Safety and Compliance JR Gelnar to host ASLRRA's Part 228 and Part 240-242 Training Seminar, held May 23 and 24.
Federal Railroad Administration (FRA) representatives William Smith and Kevin Lewis joined Gelnar as seminar presenters, teaching attendees about the FRA's hours-of-service requirements and requirements for engineer and conductor certification. Lewis also discussed the FRA's audits of short lines and how railroads can best prepare for an FRA audit.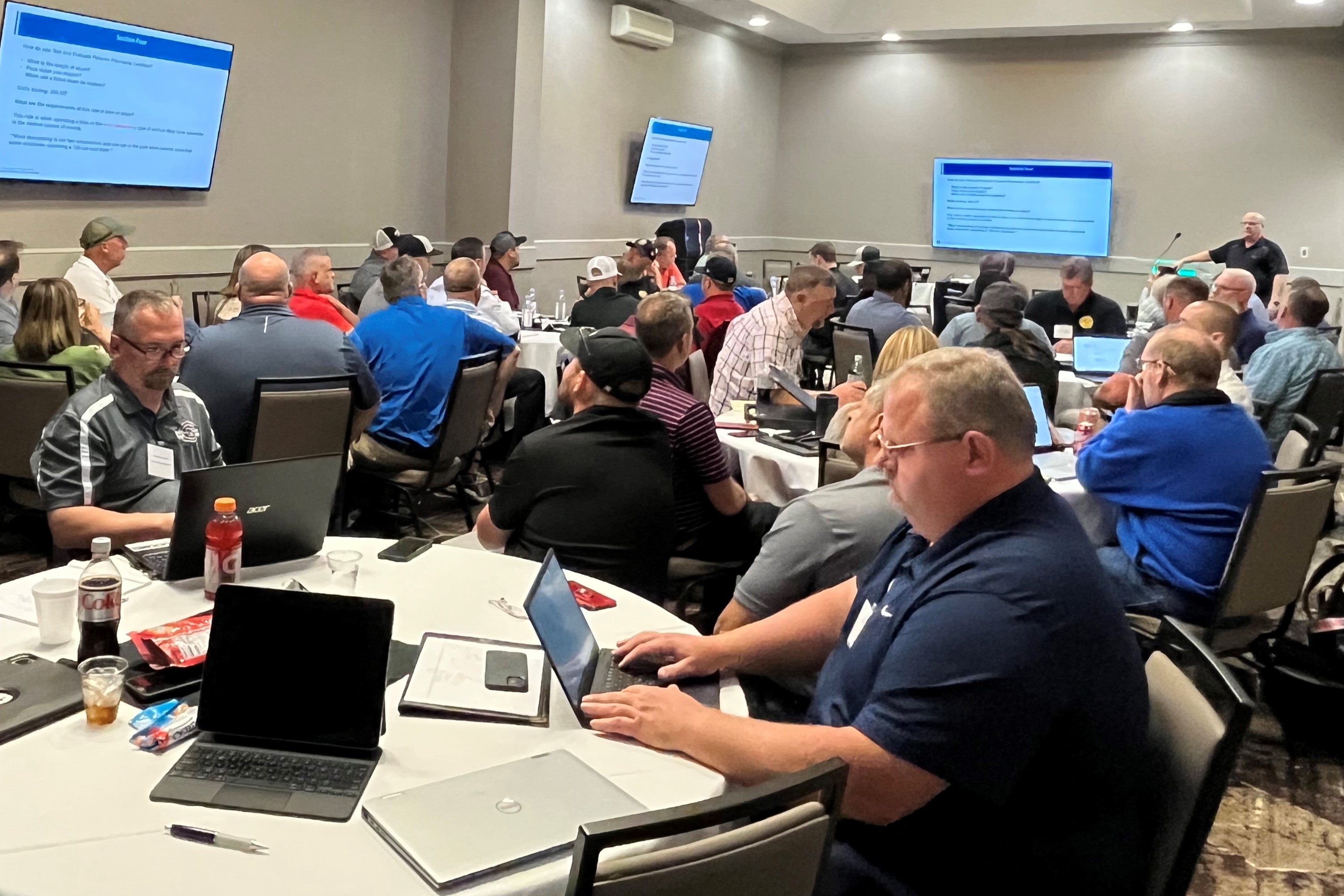 Seats were full at ASLRRA's Part 228 and Part 240-242 training seminar in Phoenix. ASLRRA's Sabrina Waiss and JR Gelnar traveled to Arizona to host the event.
Chuck Baker Logs Miles for Rail Industry Meetings
This week, ASLRRA President Chuck Baker traveled to Atlanta, Georgia and Chicago, Illinois for two railroad industry meetings.
First, Baker was in Atlanta to attend Norfolk Southern's annual short line meeting. He then will travel to Chicago for the North American Rail Shippers Association (NARS) annual meeting, where he will introduce the speakers for the legislative update and short line update, Adam Nordstrom of Viking Navigation and Dean Piacente of OmniTRAX, respectively.
---

---
---

Upcoming Webinars
Trenchless Culvert Rehabilitation - Design and Installation Methodology– May 31, 2023
This webinar will focus on the leading causes of culvert and stormwater structural failure, the prevalence of trenchless rehabilitation methods, trenchless project considerations, and the design & installation methodologies of utilizing smooth-wall carbon steel structural rehabilitation solutions. This webinar is free for ASLRRA members.
Thank you to Precision Pipe & Products, Inc. for sponsoring this webinar.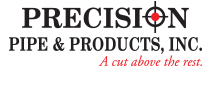 On-Demand Webinars
Recorded Webinars Part of Suite of Resources Aiding Drug and Alcohol Regulatory Compliance
In addition to the variety of printable posters, forms, templates and other resources on the Association's Drug and Alcohol Educational Materials webpage, ASLRRA offers a number of recorded webinars helping railroad employees understand federal rules governing drug and alcohol use and testing.
Some of the titles that can be found in ASLRRA's On-Demand Webinar Library include:
Part 219 Education Materials and Correction Affidavits
Overview on the Expanded Scope of Part 219
Drug & Alcohol Rules and Regulations
Marijuana and CBD – New Drug Testing Issues
Many recorded webinars also feature copies of the presentations available for download. Find these and nearly 200 other recorded webinars online at ASLRRA's webinar homepage.
Have a Good Idea for a Future Webinar?
ASLRRA also welcomes suggestions for new webinar content. Members with industry-specific expertise can contact Senior Vice President, Education and Business Sabrina Waiss to discuss opportunities for presenting educational content via the webinar platform. Thanks to generous sponsors, the Association's webinars are generally free to members.
Click here to learn more about ASLRRA's education offerings.
---

May 31: FRA Webinar Will Assist Research and Development Grant Applicants
On May 31 the Federal Railroad Administration (FRA) will offer a webinar to provide technical assistance for those seeking to apply for the agency's Rail Research and Development Center of Excellence funds.
A total of $5 million will be available for projects that advance research and development efforts meant to improve the safety, performance and sustainability of freight, intercity passenger and commuter rail. Webinar participants will learn about program requirements and preparing applications, and will receive guidance and helpful hints from FRA staff.
Applications for the program are due July 3. Click here to view the program notice of funding opportunity, or here to register for the webinar.
Click here for a calendar of industry events.
---
Views & News is published by American Short Line and Regional Railroad Association.
Please contact Amy Krouse, editor, with questions or comments.