---

ASLRRA Committee Profile: The Safety and Training Committee Offers Crucial Regulatory Guidance
There are 14 standing committees that guide the work of the Association and any ASLRRA member is welcome to join them. With several committees gathering at the Joint Committee Meeting in Alaska in August and the regional meetings in the fall, we are telling readers about the many contributions of these groups to ASLRRA, starting this week with the Safety and Training Committee.
ASLRRA's Safety and Training Committee (S&T Committee) comprises representatives from railroad and associate members both large and small. The committee was established to assist members with safety and regulatory compliance and to provide expert guidance and assistance to the membership and ASLRRA staff regarding rule development by regulatory agencies such as the Federal Railroad Administration (FRA), Environmental Protection Agency (EPA) and others.
One of the primary functions of the committee is the development of template programs, which assist members with regulatory compliance. The largest project the Committee took on was the development of 22 training templates for Part 243, which took approximately two years to complete. Recently, committee members updated the Part 217 program and created the Contractor Periodic Oversight program to assist with Part 243 compliance. Looking to the future, the committee is working with the FRA to develop a Part 271 Risk Reduction and Fatigue Management Template. The success of these programs has been recognized numerous times by the FRA during its rule-making processes.
From the very infancy of the committee, members have placed the sharing of information and networking between members as vital and necessary. Open communication enables members to learn from each other with the common goal of increasing safety compliance and improving safety culture.
One of the ways this networking has been enhanced is with the monthly safety call hosted by Vice Chairman Josh Banks. This call takes place every third Tuesday of the month and is open to any ASLRRA member. There is no set agenda; any safety issue or incident can be discussed. Conversations often include recent incidents, best practices and rules and interpretations.
An often unseen but extremely necessary function of the committee is to provide guidance to ASLRRA regarding regulatory rulemaking. Many times these rulemakings are conducted through a Railroad Safety Advisory Committee (RSAC). Various committee members attend RSAC meetings to provide expertise, guidance and sometimes testimony. Often, having a member's unique operational experiences with a proposed rule enhances the regulator's understanding – something an ASLRRA staffer cannot replicate. The committee's involvement in the RSAC process has doubtless reduced the burden of both present and future regulations on all ASLRRA members.
Any ASLRRA member can join the S&T Committee and there is no limit to the number of committee members. The committee's current officers are Chairman Mitch Harris, Vice Chairman Banks and Secretary Forrest Norby. ASLRRA's Jo Strang and JR Gelnar serve as staff liaisons to the committee. Those who are interested in learning more or joining the committee can contact JR Gelnar.
The dedication and passion of the members of the Safety and Training Committee is a shining example of what is necessary for the success of our industry and our members. ASLRRA is made stronger by their presence and the industry is made safe by their efforts. We applaud the individual members and their companies for allowing them to take time from their busy schedules to unselfishly provide leadership for safety, compliance and the wellness of us all.
S&T Committee to Meet at Joint Committee Meeting in August
Members of the S&T Committee will gather for the Joint Committee Meeting in Anchorage, Alaska on August 21 to 23. ASLRRA members who are not a part of committees but are interested in learning more about how they work and potentially joining one are welcome to attend. Follow this link to learn more or register.
---

STB Publishes Annual Revenue Thresholds
The Surface Transportation Board (STB) has published annual deflator factor and inflation-adjusted railroad revenue thresholds for classification purposes. According to the STB, a Class I railroad has an annual operating revenue in excess of $1,032,002,719, a Class II railroad has an annual operating revenue of less than $1,032,002,719 and more than $46,325,455 and a Class III railroad has an annual operating revenue of less than $46,325,455.
Threshold figures are adjusted annually for inflation using the base year of 1991. The figures above utilize 2022 numbers, which is the most recent year for which deflator factors have been calculated.
July RRB Q&A Examines the Railroad Retirement Annuity Application Process
In the July edition of its question and answer (Q&A) series, the Railroad Retirement Board (RRB) discusses railroad retirement annuity applications and encourages employees considering retirement to familiarize themselves with the process.
According to the RRB, being prepared and knowing how to apply for annuities can help prevent delays and ensure payments begin as soon as possible after retirement. Included in the Q&A are general annuity application details, such as how far in advance of retirement an individual can submit an application, what documents are required to file an application and how soon after filing an individual can expect payment.
ASLRRA Submits Comments Regarding Kansas Two-Person Crew Size Law
ASLRRA has submitted comments on behalf of its members in Kansas opposing a proposed regulation establishing minimum crew-size requirements for railroads operating in the state.
The Association makes several arguments, including that the proposed regulation, K.A.R. 36-43-1, is preempted by federal law; that there is no safety data to support this regulation; and that the implementation would immediately harm only short line railroads. Because Class I railroads already generally operate with two-person crews, imposing this regulation on short lines risks shuttering the small railroads that support critical industries in Kansas.
In addition to submitting written comments, ASLRRA President Chuck Baker testified virtually during a public hearing held by the Kansas Department of Transportation to discuss the proposed regulation. Laura McNichol, senior vice president and chief sustainability officer at ASLRRA member parent company Watco and ASLRRA executive board member also testified virtually on behalf of Watco, which is based in Pittsburg, Kansas and operates three short lines in the state.
Ross Lane, assistant vice president, government affairs at ASLRRA member parent company Genesee & Wyoming Inc. (G&W) and ASLRRA Pacific region board member testified in person at the hearing on behalf of G&W's Kyle Railroad Company, which operates in Kansas.
A video recording of the hearing can be found here, with Lane's comments beginning at the 1:03:48 minute mark, McNichol's comments beginning at the 1:27:50 minute mark and Baker's comments beginning at the 1:55:32 minute mark.
---

---
---

ASLRRA Government Affairs Team Offers Assessment of House Transportation Appropriations Bill
Last week, the House Transportation, Housing and Urban Development, and Related Agencies Subcommittee approved its fiscal year 2024 bill, and yesterday the full Appropriations Committee debated and ultimately passed the bill in a 34 to 27 vote.
ASLRRA's government affairs team evaluated the bill and has identified some key points affecting the railroad industry. One significant detail is the extent to which funding for certain programs has been scaled back. Grant programs like RAISE, Mega and PIDP will get no additional discretionary funds beyond what was guaranteed in the Infrastructure Investment and Jobs Act (IIJA). One exception to these dramatic cuts is funding for CRISI, which, while it did not receive the same level of funding as last year, was still allocated $258 million beyond the IIJA mandate.
For the Short Line Safety Institute (SLSI), ASLRRA advocates for a certain funding amount every year. This year, with increased attention on rail safety, the Association called for $5 million for SLSI instead of the usual $3 million, and the committee provided the full $5 million in its bill.
The bill also featured favorable wording on the issue of laws allowing longer, heavier trucks on federal highways. Among other actions, the committee called for a completed truck size and weight implementation plan and review of such a plan before any national changes to truck size and weight policy are considered.
Other language in the bill addressed short line disaster relief, research into alternative-fuel locomotives and the confidential close call reporting system (C3RS).
The Senate Appropriations Committee is expected to mark up its version of the transportation appropriations bill for fiscal year 2024 tomorrow, which ASLRRA staff will monitor.
---

---
---

Know a company that would benefit from joining and participating in ASLRRA? Please contact ASLRRA's Senior Vice President of Membership and Business Development Kathy Keeney via email or on (202) 585-3439.
ASLRRA Welcomes Pointer Smith Contracting as an Associate Business Member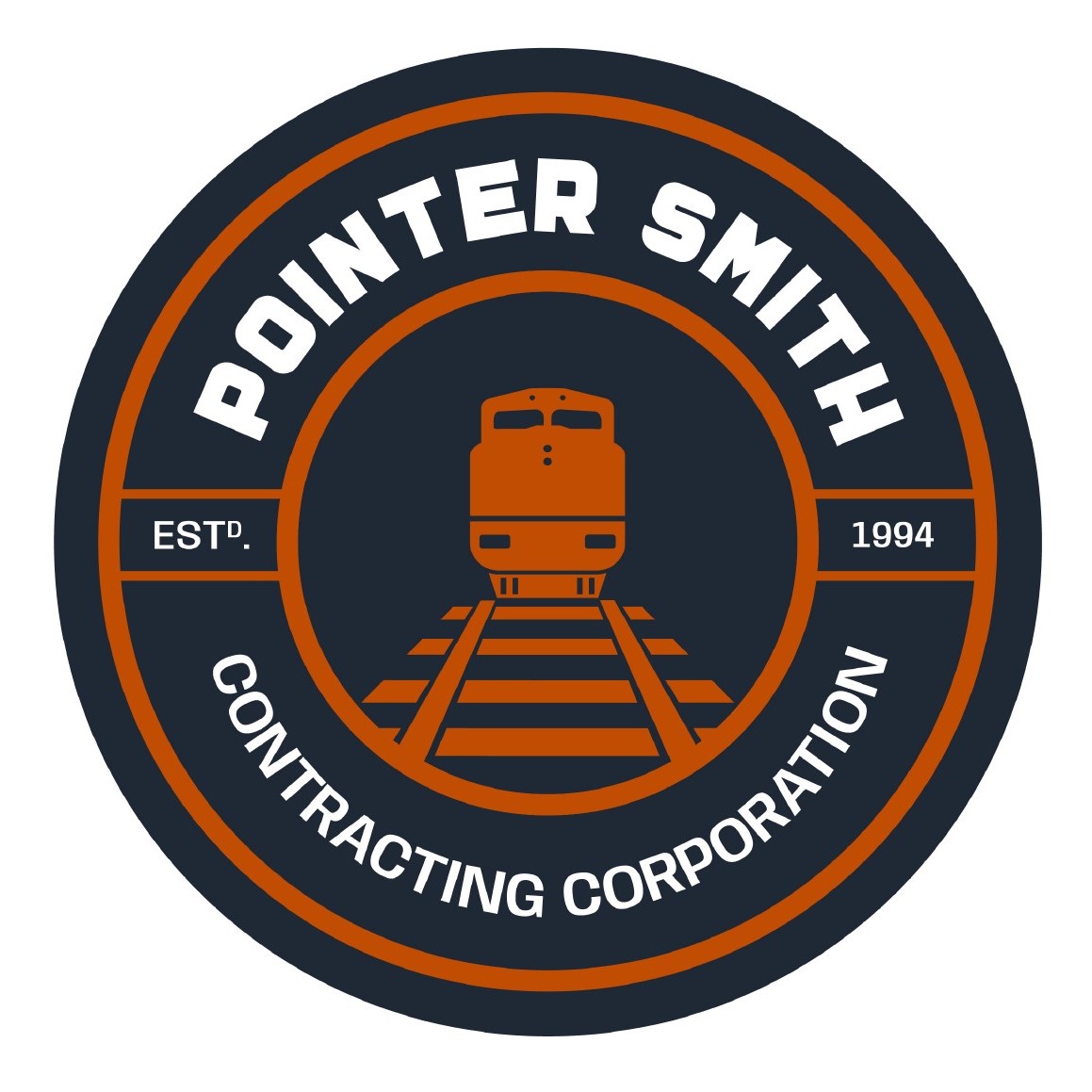 We are pleased to welcome back to our membership rolls Pointer Smith Contracting Corporation, a full-service maintenance, construction and engineering provider to the rail and transportation industry. Pointer Smith has been in business since 1994 and has built an excellent reputation servicing the industrial, short line and Class I rail lines throughout the Southeastern United States. Our primary contact is Manager Grant Smith, who can be reached on (225) 744-4211.
---

Christmas in July Sale Offers Discounted Newsletter Banner Ads
Looking to raise your company's profile before thousands of railroad industry buyers and influencers? Launch a product or new brand? The holidays have come early for your company as ASLRRA unveils a buy one/get one (BOGO) special offer for banner ads in our weekly digital newsletter, Views & News. The newsletter reaches more than 10,000 ASLRRA member contacts and other railroaders every week – providing valuable high visibility for your company and message.
Just book your new ads by July 31 and schedule them to run by the end of 2023. It's that simple. Contact ASLRRA's Kathy Keeney on (202) 585-3439 for more details. Limited time offer; subject to placement availability.
Scholarship Program Offers Benefits to Both Railroad Employees and Their Employers
Since ASLRRA began awarding Golden Scholarships in November 2021, 12 individuals have been able to attend essential industry training, bringing vital skills and knowledge back to their railroads and colleagues.
Interviews with scholarship recipients reveal the value this opportunity yields for them and their railroads. Individuals consistently say that Golden Scholarships enable them to keep up with training that is key to supporting regulatory compliance and strengthening overall safety culture. Scholarships also support recipients' efforts to become more knowledgeable, well-rounded employees who can contribute to the railroad's mission in multiple ways.
For small railroads, scholarships offer a way to stretch the company's limited resources, enabling employees to take advantage of important training opportunities while allowing railroads to direct funds to other key projects.
Golden Scholarships provide up to $1,200 to help employees of small railroads offset registration fees and costs for travel and lodging. Funds may be used for a range of industry-specific training supporting regulatory compliance and safety training, including ASLRRA's Leadership Development Training – Regulatory Module which will take place Sept. 26 to 27 in Long Beach, California.
Examples of other training courses to which eligible railroad employees can apply their scholarships include the railroad track inspection classes offered by the University of Tennessee – Knoxville's Tennessee Transportation Assistance Program.
Click here to learn more about ASLRRA's scholarship program, or here to apply for a scholarship through a brief online form. Applications are accepted and processed on a rolling basis, and individuals can apply retroactively to be reimbursed for previously attended courses.
Save on Tie Inspections With ASLRRA Preferred Provider Loram Technologies
ASLRRA member railroads can turn tie inspections into savings and safety with Loram's Aurora Track Inspection Technology. As an exclusive ASLRRA Preferred Provider, Loram offers discount pricing on its Aurora Track Inspection Technology featuring state-of-the-art imaging technology that scans track to reveal the specific condition of every tie along the way, pinpointing potential problems and marking their exact location.
All ASLRRA Member Discount Program Preferred Providers are carefully vetted companies committed to providing discounted pricing, special offers and guaranteed exceptional services on a range of industry-specific products and services. Visit the Member Discount Program page to view all Preferred Providers and learn how Loram's Aurora Track Inspection Technology can make your operations safer and more efficient.
Access Disaster Preparedness Tools on ASLRRA's Website
With support from railroad and supplier members, ASLRRA has assembled essential templates and checklists to assist members in developing response plans that can be put in place and used as training tools before disaster strikes, as well as emergency response tools and resources to aid in the recovery process in the aftermath of a catastrophic event.
Available resources on the Association's Disaster Preparedness page include disaster planning, hazmat response and instructions on accessing an emergency docket, in addition to links to other government websites. ASLRRA members may download materials directly from the website. Find the Disaster Preparedness page under the Safety & Compliance tab.
ASLRRA also has a robust selection of recorded webinars available for members in the On-Demand Resource Library that may be used to prepare and train for emergency situations. Topics range from Crisis Communications and Media Training to Hazardous Materials Incident Reporting and Emergency Notifications Section Review.
---

Celebrate Excellence in Safety Performance at ASLRRA's Regional Meetings
ASLRRA recently announced winners of its President's Awards for safety. The Association will honor those railroads at its fall regional meetings, recognizing five members from each region with the lowest reportable injury frequency rate per Federal Railroad Administration regulations as measured within various person-hour categories.
In addition to the awards ceremony, this year's regional meetings will feature the robust schedule attendees have come to expect from ASLRRA, including insightful educational sessions, multiple networking opportunities and more. For instance, at the Eastern and Southern Region Meeting, R.J. Corman Railroad Group will host a facility tour and lunch in celebration of the organization's 50th anniversary.
The Central and Pacific Region Meeting will be held Sept. 26 to 28 in Long Beach, California, while the Eastern and Southern Region Meeting will take place Nov. 7 to 9 in Lexington, Kentucky. The Association will also host its Finance and Administration Seminar and General Counsel Symposium in conjunction with the Eastern and Southern Region Meeting in Kentucky.
The Association continues to welcome sponsors for all fall events. Companies looking to sponsor ASLRRA's regional meetings should contact ASLRRA's Vice President, Meetings Amy Westerman.
---

---
---

Three ASLRRA Staff Members Attend Railroad Liability Conference
ASLRRA's Vice President, Data and Technology Fred Oelsner, Assistant Vice President, Policy and Industry Affairs Richard Sherman and Senior Vice President, Law and General Counsel Sarah Yurasko recently attended the 28th Annual Railroad Liability Conference in Kansas City, Missouri.
Oelsner and Sherman both spoke at the conference. Oelsner spoke about positive train control (PTC), describing how numerous short lines have fallen under PTC requirements due to having to access track where PTC is federally mandated, and the challenges for small businesses in maintaining compliance with these complex systems.
Sherman spoke about using federal grants as tools to reduce risk and liability on railroad properties by improving assets. He also described the major grant programs of interest to short lines and provided advice on best practices for preparing grant applications.
Baker Testifies on Crew Size, Participates in Podcast
ASLRRA President Chuck Baker spoke on short line issues in two different circumstances, testifying on two-person crew size rules during a Kansas Department of Transportation (KDOT) hearing and participating in a podcast interview for news site FreightWaves.
Representatives from Class I railroads BNSF and Union Pacific also testified during the KDOT hearing, arguing that decisions regarding crew size should be made through collective bargaining agreements or at the federal level by agencies like the Federal Railroad Administration (FRA). Railroads also noted a lack of evidence showing two-person crews improve rail safety. A video recording of the hearing can be found here, with Baker's comments beginning at the 1:55 minute mark.
In the FreightWaves podcast, part of the People Speaking Rail series, Baker spoke with Mike Baudendistel and Joanna Marsh about the short line railroad industry, ASLRRA's work on behalf of its members and many of the current issues facing railroads, such as crew size legislation and the California Air Resources Board in-use locomotive regulation.
Gelnar Travels to AAR Tank Car Committee Meeting in Nebraska
This week, ASLRRA Vice President, Safety and Compliance JR Gelnar attended a meeting of the Association of American Railroads Tank Car Committee. At the meeting, which was held at Union Pacific headquarters in Omaha, Nebraska, participants reviewed and discussed several dockets.
---

Upcoming Webinars
Most short-line freight railroads are very familiar with the FRA's CRISI grant program. But there are other federal grant programs that can support freight rail investments which could be a fit for a short line railroad project. In this webinar, ASLRRA's Richard Sherman and Zach Radford will survey these programs, discussing elements like eligibility, match requirements, schedules and historical award patterns.
In this webinar, Loram Technologies Data Sciences Manager Brian Barthel and Quality and Production Manager Mitchell Christensen will focus on maintenance planning and practices designed to help optimize the life of your rail. Topics discussed include variables that cause premature rail replacement and rail grinding best practices to extend the life of rail.
Sponsored by Loram Technologies.
Further Railroad Knowledge Any Time With On-Demand Webinars
ASLRRA offers almost 200 webinar recordings in its On-Demand Webinar Library, covering a wide range of topics from regulatory compliance to environmental programs to the grant-application process. Members can access these webinars at any time, making them perfect for squeezing in educational opportunities whenever and wherever possible.
Most of the recordings also have a copy of the accompanying PDF presentation available for download. Visit ASLRRA's webinar homepage and log in to view all the on-demand offerings in the Association's webinar library.
Click here to learn more about our education offerings.
---

August 22-24: Short Line Safety Institute Offers Leadership Development Training
Five spots are available in the Short Line Safety Institute's (SLSI) Leading Forward – Skills Development for Railroad Professionals class, formerly known as Leadership Development Training, held from Aug. 22 to 24 in Chattanooga, Tennessee.
The course is meant to help railroad managers at all levels of experience improve their leadership skills through interactive sessions. Visit the SLSI's leadership development page here, or watch this video to learn more about the training program.
Like all SLSI's training opportunities and resources, this course is offered at no charge to railroads. Once registration is full, those still interested can email SLSI Director of Safety Culture Programs Sam Cotton at slsi@shortlinesafety.org to join a waitlist. Railroads can also host a regional or railroad-specific leadership training event. Contact Cotton to discuss scheduling such an event.
SLSI also communicates directly with subscribers to inform them of organization news, including new safety and hazmat tips. Sign up to receive SLSI communications at the bottom of the home page here.
Click here for a calendar of industry events.
---
Views & News is published by American Short Line and Regional Railroad Association.
Please contact Amy Krouse, editor, with questions or comments.