In This Issue:
ASLRRA is extremely saddened by the passing of railroader David Buccolo. Read our tribute in the Announcements section below.
---

TSA's Pavlik, FRA's Mitchell to Speak at ASLRRA Annual Conference and Exhibition in New Orleans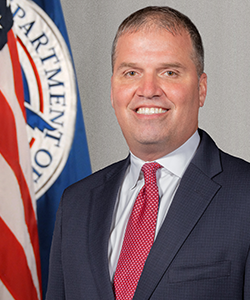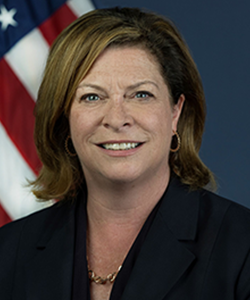 The Association is excited to announce its newest featured speaker Ron Pavlik, deputy assistant administrator for surface operations at the Transportation Security Administration (TSA). Pavlik will speak to Annual Conference and Exhibition attendees at Monday's General Session about the agency's priorities and plans that could affect railroads.
In his role at TSA, Pavlik works with regional security directors to ensure and align surface transportation security priorities for the four modes of land-based transportation: mass transit, freight rail, highway motor carrier and pipeline.
Pavlik previously served as chief of police with the Washington Metropolitan Area Transit Authority (WMATA)/Metro Transit Police Department. He is also an Army veteran whose eight years of service included tours in Germany, Korea and Operation Desert Storm. As a General Session featured speaker Pavlik joins Joseph Hinrichs, president and CEO of CSX.
ASLRRA is also welcoming Federal Railroad Administration (FRA) Deputy Administrator Jennifer Mitchell, who will participate in a fireside chat with Association President Chuck Baker on the second day of the conference. Mitchell will provide an update on the FRA's current and planned initiatives.
Mitchell was appointed FRA deputy administrator in April 2022. In that role, she provides executive leadership and direction on agency operations and policy matters, including the agency's safety and rail development activities. Prior to joining the FRA, she served for eight years as Director of the Virginia Department of Rail and Public Transportation (DPRT) where she led several strategic initiatives.
Register today to hear from Pavlik, Hinrichs and Mitchell, as well as the dozens of industry and subject-matter experts who will be discussing the short line freight railroad industry's most pressing topics in over 40 hours of educational sessions.
The Annual Conference also presents opportunities to connect with railroad and supplier colleagues through networking breaks and the conference Expo Hall, which will feature hundreds of companies showcasing their products and services in over 210 booths.
Space in ASLRRA's hotel room blocks is extremely limited, with rooms only available at the Sheraton New Orleans. The cutoff date for booking a room in the room block is March 6 unless the block is sold out before then.
---

---
---

FRA Documents Discuss Results of Scenario-Based Training and Drone Inspection Studies
The Federal Railroad Administration (FRA) has released two new documents concerning scenario-based training (SBT) and bridge inspection using drones.
The first document, a technical report, reviews the use of SBT for railroad transportation employees. The goal of the report was to determine whether the use of SBT would result in more effective learning of safety-critical behaviors. Evaluation of experienced and new employees showed that experienced employees did not see any significant improvement in performance on training evaluations forms, but new employees showed just under 17 percent improvement from pre to post testing, a statistically significant number. This result suggests that SBT can help new employees learn about real-world scenarios they might not encounter during standard training.
The second document, a publication of research results, discusses a project conducted by the University of South Carolina to use a new uncrewed aircraft system (UAS, or drone) to conduct structural inspections on a railroad bridge owned by CSX. The University of South Carolina team used a stereo digital image correlation (StereoDIC) system to make noncontact measurements of deformation and stress on the infrastructure with and without train loads. Results show that the StereoDIC system could be useful for inspecting railroad bridges and other structures, but more needs to be done to improve the system and overall inspection accuracy.
---

Senate Appropriations Subcommittee Rosters Released
Senators Patty Murray (D-Wash.) and Susan Collins (R-Maine) announced the rosters for the Senate Appropriations Subcommittees. Chair of the Subcommittee on Transportation, Housing and Urban Development, and Related Agencies (THUD) will be Sen. Brian Schatz (D-Hawaii), while the ranking member will be Sen. Cindy Hyde-Smith (R-Miss.).
Railroad Day on Capitol Hill Begins at The Monocle Restaurant on May 17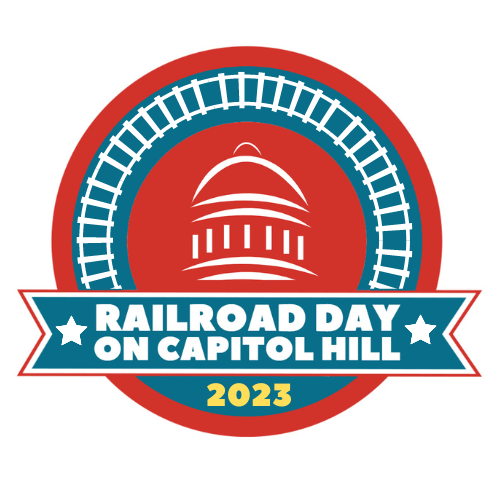 Participants in this year's Railroad Day on Capitol Hill will be able to stop by The Monocle Restaurant between 7 and 9 a.m to grab coffee and refreshments, pick up meeting materials and connect with those joining them for the day's first appointments.
Once they have gathered materials and met with team members at the restaurant, participants can walk to congressional offices. Meetings will take place during regular business hours and a closing reception will mark the day's end.
Register here for Railroad Day on Capitol Hill, which will be held May 17. ASLRRA encourages its members and their employees to consider participating in this year's events to make connections with D.C. lawmakers responsible for formulating legislation that affects freight rail operations and business practices. All Class I, II, and III railroad personnel, shippers, labor rail representatives, state and local government representatives are welcome to attend this event, as well as members from the supplier community.
As a note, participants will be responsible for their own lunches the day of the event. In addition, ASLRRA has not designated an official hotel, nor has it reserved a room block. Attendees needing accommodations can click here to view a list of hotels near the Capitol.
---

---
DOT Secretary Buttigieg Calls for Safety Improvements After Norfolk Southern Derailment in Ohio
Yesterday, U.S. Department of Transportation (DOT) Secretary Pete Buttigieg issued a statement calling for action to improve freight rail accountability and safety in light of the Feb. 3 Norfolk Southern derailment and hazardous materials release in East Palestine, Ohio.
The statement provides what Buttigieg describes as a "three-pronged push," a list of steps for the freight railroad industry, U.S. DOT and Congress each to take to improve rail safety. For freight railroads this includes joining the Confidential Close Call Reporting System (C3RS), in which the statement notes many transit and short line rail companies participate, but that no Class I railroad has joined.
Other recommendations include more stringent federal and agency regulations, increased maximum fines for safety violations, use of DOT 117 tank cars and more.
---

This Week's Featured Award: The Environmental Award
Investing in and implementing environmentally friendly operations is not always the simplest or cheapest option, yet ASLRRA's members make these choices because they are critical to a sustainable transportation system.
In recognition of the increasing focus on this effort, the Association introduces its new Environmental Award, which will recognize an ASLRRA-member railroad that has enacted innovative and successful environmental initiatives in the small railroad industry. The award was developed by ASLRRA's Environmental Committee, and this year's award sponsors are Koppers and NRE.
ASLRRA-member railroads can submit nominations describing programs or initiatives undertaken to reduce the company's environmental impact or contribute to meeting sustainability goals. Such initiatives can include a sustainability plan or report, innovative emissions or environmental impact reduction efforts, and participation in programs like the Environmental Protection Agency's SmartWay Program and more.
The Association will recognize the inaugural Environmental Award winner at this year's ASLRRA Annual Conference & Exhibition in New Orleans. Follow this link to read the award criteria or click here to submit a nomination form. Nominations are due March 3.
Other ASLRRA Awards Also Accepting Nominations – ALL due March 3
Winners of these awards will also be recognized at the Association's conference in April. Follow each link to find award descriptions, criteria and nomination forms.
---

ASLRRA Offers Condolences Over Passing of Railroader David Buccolo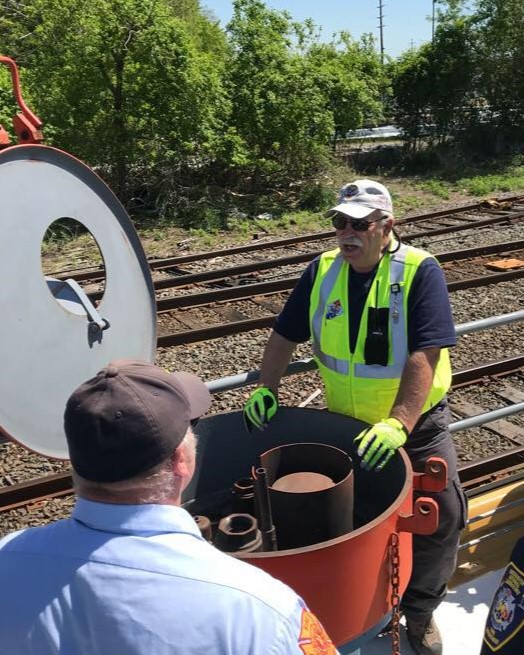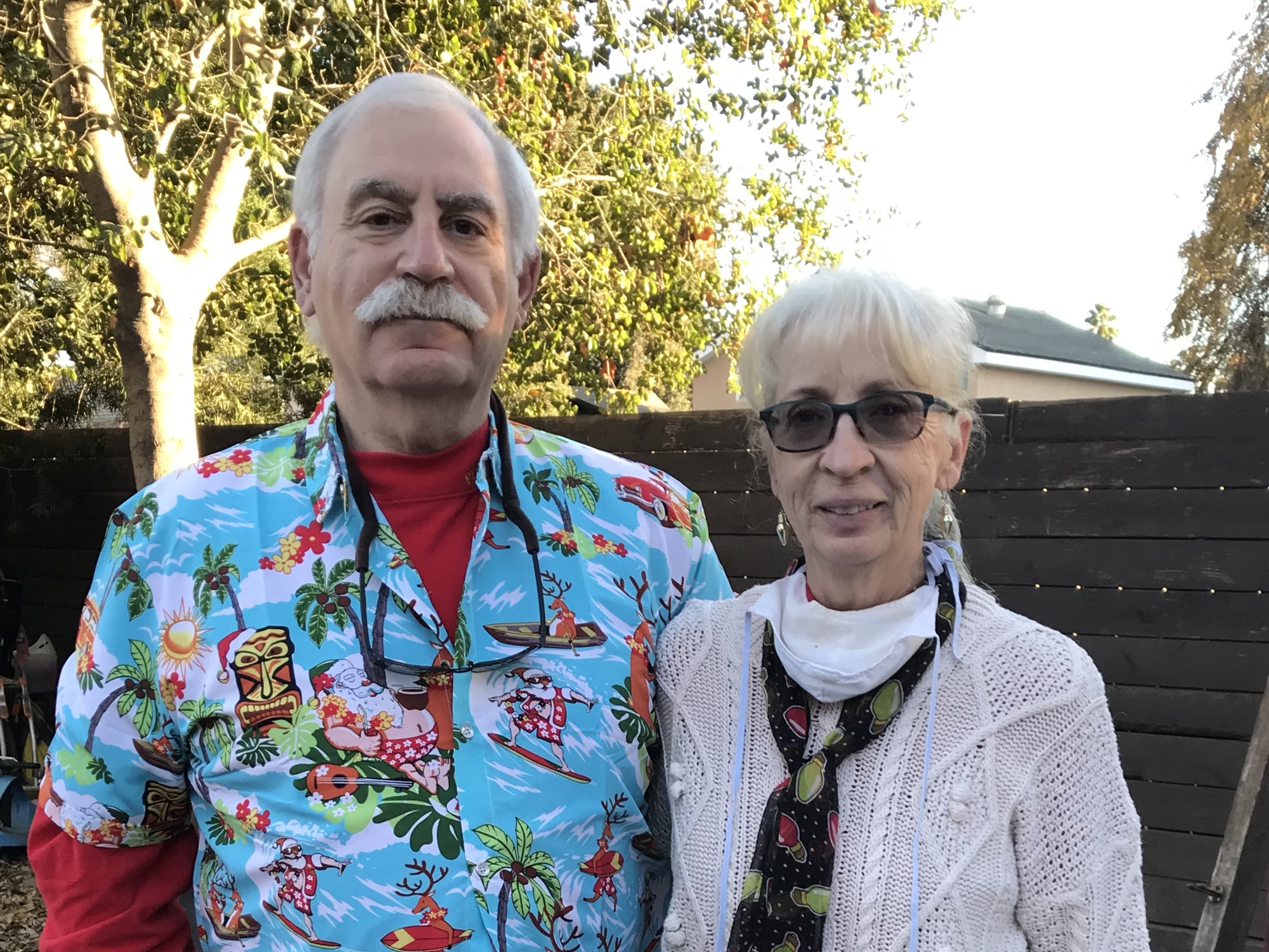 ASLRRA is saddened to share news of the passing of David Buccolo, former general manager of the Central California Traction Company and hazmat instructor with the Short Line Safety Institute (SLSI). Buccolo died on Feb. 15 after a brief battle with cancer.
Buccolo was an integral part of the Short Line Safety Institute, serving as an assessor in the organization's early days. He was also a principal author of the grant proposal that helps fund SLSI's hazardous materials (hazmat) training program and was a hazmat trainer in that program. One of Buccolo's responsibilities was moving the SLSI Safety Train to various training events. He also served on ASLRRA's Safety and Training Committee and was committee chair from 2000 to 2002.
"Dave was an expert railroader with a very diverse knowledge of transportation, mechanical, engineering, hazmat, and safety and compliance," said ASLRRA Vice President, Safety and Compliance JR Gelnar, who worked closely with Buccolo. "He was very unselfish and giving of his time and knowledge, especially to the smallest of the short lines. He was a great advocate of the ASLRRA and SLSI. A gentle giant among men, which the short line industry will dearly miss."
Buccolo worked in the railroad industry for 51 years, first as a trainman and yardmaster on the Chicago & North Western Railroad in South Dakota. He worked in operations, safety and hazmat training and response with four Class I railroads and also worked with short lines in Kansas, Indiana and Texas. He was general manager of the Central California Traction Company, a position he held until his retirement in 2016.
Still, after his retirement, Buccolo remained active in the railroad industry. In addition to his responsibilities with SLSI, Buccolo was a member of the Transportation Community Awareness Emergency Response (TRANSCAER) National TRANSCAER Task Group executive committee.
In his spare time, Buccolo enjoyed long bike rides, and his favorite hobby was cooking barbecue for a crowd. Buccolo is survived by his wife of 50 years, Marie, as well as three children and several grandchildren. Plans for a memorial service are still being finalized. ASLRRA offers its deepest condolences to Buccolo's family, friends and colleagues.
---

---
ASLRRA's May Training Seminar to Discuss Requirements Under Parts 228, 240 and 242
ASLRRA's May 23 to 24 training seminar is focused on Federal Railroad Administration (FRA) hours of service requirements under Part 228 and the engineer and conductor certification process and audit findings under Parts 240 and 242.
FRA representatives William Smith and Kevin Lewis will lead the training along with ASLRRA's Vice President, Safety and Compliance JR Gelnar. There are a limited number of spots open for this event, which will take place in Phoenix, Arizona. Follow this link to learn more or use this link to register.
Discount Program Offers Products and Services at Preferred Pricing
The money saved using ASLRRA's Member Discount Program Preferred Providers could pay your annual dues and then some. ASLRRA's Member Discount Program leverages the buying power of all association members to secure discounted pricing on essential business products and services.
From personal protective equipment and railroad tie inspections to drug and alcohol testing programs, and grant writing services, ASLRRA's Discount Program Partners have you covered. Visit aslrra.org/discounts for details and start saving today!
ASLRRA's Webinar Program One of the Association's Top-Rated Member Benefits
ASLRRA's education and training team has worked diligently to improve the Association's webinar program, resulting in significant growth over the past five years. These webinars are now one of ASLRRA members' most highly ranked, highly valued benefits.
In addition to a steady stream of engaging live webinar content, including three upcoming presentations on locomotive emissions compliance, railroads for national defense and U.S. Department of Agriculture financing options, ASLRRA maintains a robust library of recorded webinars.
There are nearly 200 recordings available in ASLRRA's On-Demand Webinar Library, which members can access at any time. These webinars cover a wide range of topics including regulatory compliance, railcar maintenance, sustainability efforts and the grant-application process.
Most of the recordings also have a copy of the accompanying PDF presentation available for download. Visit ASLRRA's webinar homepage and log in to view all the on-demand offerings in the Association's webinar library.
ASLRRA also welcomes suggestions for new webinar content. Members with industry-specific expertise can contact Senior Vice President, Education and Business Sabrina Waiss to discuss opportunities for presenting educational content via the webinar platform. Thanks to generous sponsors, the Association's webinars are generally free to members.
---

Gelnar, Oelsner Travel to Represent Short Line Freight Rail Interests
Both ASLRRA's Vice President, Safety and Compliance JR Gelnar and Vice President, Data and Technology Fred Oelsner were traveling this week to meet with industry partners about short line railroad issues.
Gelnar traveled to CSX headquarters in Jacksonville, Florida to participate in a Federal Railroad Administration (FRA) Fatality Analysis of Maintenance-of-way Employees and Signalmen (FAMES) Committee meeting. At the meeting, Gelnar and his fellow committee members reviewed a case and several informational documents, or one-pagers.
Oelsner was in Bolingbrook, Illinois visiting the headquarters of ASLRRA supplier member Wi-Tronix. He participated in discussions with company leadership about how their products can help short lines operate more securely and efficiently and both parties discussed potential cooperation on securing federal funding.
---

Upcoming Webinars
Environmental Protection Agency Engineer Peter Smith will explain the EPA's compliance obligations for locomotive emissions under 40 CFR Part 1033 and 1068. He will be joined by Lake State Railway Company's Chief Mechanical Officer Roger Fuehring and ASLRRA Senior Vice President, Regulatory and Environmental Policy Jo Strang. All participants will have a chance to participate in a question and answer session during the webinar.
This webinar is free for both ASLRRA members and non-members.
This webinar will give an overview of the U.S. Department of Defense (DOD) Railroads for National Defense program and talk about rail lines designated as Strategic Rail Corridor Network (STRACNET) and Defense Connectors. Presenter Dan Zedack, project engineer with the Railroads for National Defense Program, will also discuss DOD's expectations for railroads designated as part of STRACNET and opportunities for DOD advocacy in Federal Railroad Administration discretionary grant programs.
This webinar is free for both ASLRRA members and non-members. Find a downloadable copy of the current STRACNET report and maps here.
MapleMark Bank Senior Vice President and Director, Government Programs Matt Peeler and Executive Vice President, Business Development W. Mack Renner will explain what options small railroads have for procuring funding from the U.S. Department of Agriculture (USDA).
Click here to learn more about ASLRRA's education offerings.
---

Click here for a calendar of industry events.
---
Views & News is published by American Short Line and Regional Railroad Association.
Please contact Amy Krouse, editor, with questions or comments.