Safety Professional of the Year
The Safety Professional of the Year is open to any railroad management employee of an ASLRRA member railroad who is responsible for safety programs, training and the overall management of safe behavior and actions on their railroad(s), who demonstrate these criteria.
To nominate an individual for the 2023 Safety Professional of the Year, fill out this form.
ASLRRA Congratulates Our 2022 Safety Professional of the Year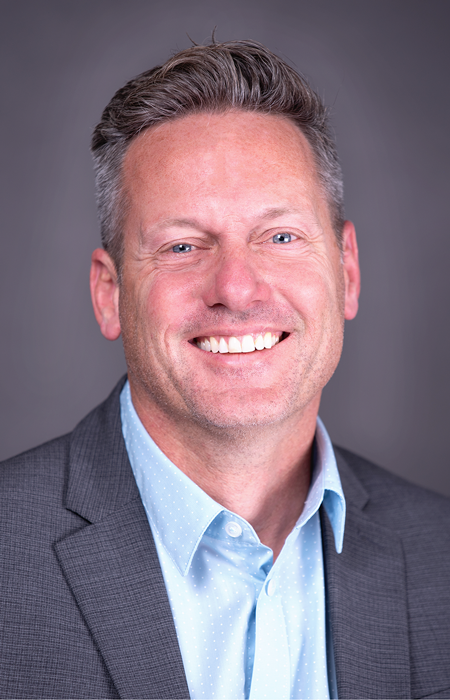 Ross Grantham
Chief Operating Officer
Pioneer Lines
When Ross Grantham arrived at Pioneer Lines in 2019, he faced an injury frequency rate of 15.96 per 200,000 employee on-duty hours – an unacceptable statistic. Grantham got to work quickly to transform the safety culture. In the first year, Mr. Grantham led the Pioneer team with an emphasis on empowerment, communication, and accountability. He encouraged employees to recognize and report unsafe conditions, communicate quickly and transparently across the company, and commit to excellence in safety practices. He developed a Pioneer Safety Statement, stood up a Safety Department, and following safety audits on each railroad, implemented Safety Action Plans. In his first year as COO, Pioneer's reportable incidents decreased by 50% and there were zero reportable human factor incidents.
Mr. Grantham's servant-leader philosophy, and his unwavering focus on mentoring talent and putting the needs of employees first, empowered Pioneer managers to perform at their best.
General Managers on the Pioneer Lines team affirmed that Mr. Grantham's approach has made a tremendous difference.
"Ross didn't come on board and immediately command new rules and orders. He took time to listen to our needs, and then provided us with the tools necessary to do our jobs. He coached me through a number of tough conversations and helped me recognize these were driving us towards a better and safer workplace. He is a great leader, and he makes me do better," said Billy Chitwood, Southern Region General Manager.
Brent Lofton, Central Region General Manager shared, "He came in with a lot of energy and provided us with a structure around safety that hadn't existed before. He cleaned up the rule books, put a safety action plan in place, and provided the safety structure that led to accountability for the Pioneer Team. Ultimately, that resulted in more focus on safety and better performance."
In March 2022, Pioneer Lines achieved a significant milestone - twelve consecutive months without a single injury across the network, bringing Pioneer's injury frequency rate to zero, well below the industry average of 2.18 per 200,000 employee on-duty hours.
To nominate an individual for the 2023 Safety Professional of the Year, fill out this form.